Description
Saturday, 9/9 (12-3pm)
Character Psychology: The "Why" Behind Your Choices
We know the importance of Who, What, and Where in improvised scenes, but often neglect the Why. Learn to ground your characters with strong motivations. You'll explore the psyche through time-dashes, relationship expansions, and playing to the top of your intelligence in this fun workshop!
About the instructor:
Jill Eickmann is the Artistic Director and Co-Founder of Leela Theater Company & Training Center, serves on the board of the San Francisco Improv Festival, and is Executive Producer of Femprovisor Fest. Blending drama therapy, improvisation, and role play, Jill has taught her signature style to thousands of improvisors at Leela, EndGames Improv, Pan Theater, San Francisco Comedy College, Stanford University (GSB), the University of Chicago (GSB), multiple national improv festivals. Private clients include Disney's The Lion King - Broadway Tour, Google, Facebook, LinkedIn, The Clorox Company, Adobe, Conoco Phillips, Go Pro, and more.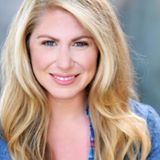 Sorry Not Sorry, Leela's All Women Harold Ensemble is going to Hawaii!
We wil be performing at Improvaganza Hawaii Festival of Improv October 5-8!

Help us raise funds for our airfare, travel, and a few Mai Tai's (Sorry Not Sorry.)

Leela is sponsoring a series of specialty workshops during the month of September to help get our gals to Hawaii!
All proceeds for each workshop will go directly to your instructor(s) to help with travel costs.
Get to know the ladies of Sorry Not Sorry and their unapologetic workshop offerings on all things improv, acting, and personal and professional development.
Date and Time
Location
Refund Policy