Character Concept Design Workshop & *PITCH Your Idea DAY* @PETAL et al. Chicago

Saturday, May 23, 2015 from 5:00 PM to 10:00 PM (CDT)
Event Details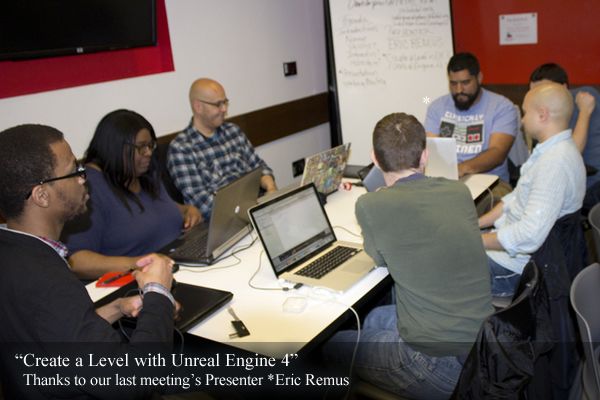 Last month kicked off the baseball season. What better time to open up for more pitches from the group? If you have an idea you want to share, drop in and tell us about it. Please provide slide presentations or as much visual information as you can with your pitch. The pitch with the most votes will have the support from members of the group interested in a team project. Let's get your project up and running! Please keep in mind, the team will contribute to a first level prototype of a game or a 3-5 minute cinematic/animated short/animatic, etc. Anything beyond that, you must renegotiate on your own.
The meeting will open with a 20-30 minute workshop from Pascal on Character Concept Design. If you want to follow along, have Adobe Illustrator and Photoshop installed on your machine. If you use something like Gimp or Inkscape, you should still be able to find this workshop useful.
Have questions about Character Concept Design Workshop & *PITCH Your Idea DAY* @PETAL et al. Chicago?
Contact PETAL et al.
Organizer
Professional Entertainment Technology Arts Leaders

PETAL et al. is a 501c3 not-for-profit organization that provides skills development and leadership training in the entertainment technology arts industry. Our goal is to help create more opportunities for technology arts career seekers and help them develop the skills necessary to get them there. We encourage and provide to those that have a passionate interest in the field with immersive learning opportunities, mentoring services, world class trainers, industry insiders and experts with expertise and track records in the industry.
The mission of PETAL et al. is to provide innovative training, mentorship and leadership skills for those not having the know-how or available resources to pursue their career goals in the entertainment technology arts industry. We believe in diversity and inclusion, and all of our projects will provide a diversified group of people, the necessary job skills development, hands-on learning, portfolio enhancement and collaborative networking to increase their potential for employment in the industry by creating bridges of opportunity. We will do this by partnering with industry leaders, educators, organizations and corporations for the development of programs to make jobs in the industry more tangible.
The vision of PETAL et al. and its founders is to inspire entertainment technology artists to push creativity, passion and their skills to the limit while utilizing productivity tools and practicing good business etiquette, whereas prospective employers will be on the look-out for and reach-out for talent coming out of PETAL et al.'s extensive and intensive program to pursue their goals.