Description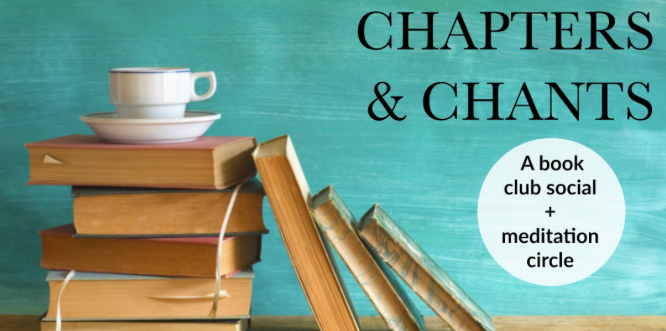 CHAPTERS & CHANTS: a free bi-monthly book club + meditation social for the soulful women of Pittsburgh.
Every 3rd Friday of the month, join Alyssa Kuzins and Inhale Pittsburgh, for a social club like no other in Pittsburgh! Together we will spend the night discussing books, utilizing mindfullness practices, and mayyybe drinking a little bit of wine (byob)! It's that simple. Let's get cozy.
Overall, the goal in creating this club is to hold space for the soulful women of Pittsburgh to discuss meaningful books and subjects that truly matter. It's about stepping away from our phones, our to-do lists, and making time to connect with other women in a safe place.
So bring your girlfriends or come alone and make new friends! Stay for the club and go home with a full heart, or maybe bring a change of clothes and hit up the town after you meditate (it's all about balance, friends!)
Cost: Totally free
Book of the Month: White Hot Truth By: Danielle Laporte (SO excited for this one!)

Where: Inhale Pittsburgh
When: Friday, June 16th 7:30-9pm (every 3rd Friday of the month, every other month)
Next Meeting: August 25th