Description
Speaker: Moderator - Terrie Jennings (Willis Towers Watson). Panelists - Greg Anderson (Lexmark International), Josh Britten (Crow LLP), Adrienne Kepner (Vanderbilt University Medical Center), and Carolyn Smith (Office of the Tennessee Attorney General). Speaker bios below.
Seminar Description:
We're going to spend an hour talking with privacy experts about where companies stand in the fight for data privacy, what technology is doing to help and hurt this effort, and what the near future may hold in the way of new legislation and protection for both individuals and companies that show compliance in comprehensively protecting user data.
Special thanks to Danielle Bennett (Kentuckiana Chapter of ISACA) and the Crowe LLP team for helping to organize and bring this data privacy panel together!
Program Level: Beginner
Prerequisite(s): Have a basic understanding of IT privacy practices, data protection regulations, and current privacy issues.
Learning Objective(s): Gain a better understanding of the basics of the current privacy and data breach landscape as it pertains to IT security and IT audit.
Date/Time: June 27 from 11:30am to 1:00pm (Lunch will be provided).
Location: Spark: Lipscomb's Idea Center - Cool Springs - 3252 Aspen Grove Dr, Franklin, TN 37067

CPE: Up to 1 hour of credit will be issued to attendees.
Chapter Event Policy: See the Chapter website for complete details on the Chapter's event policies.
Speaker Bios:

Terrie Jennings has spent 23 years in information cyber security and IT audit related roles. Ms. Jennings is currently a Security Operations leader working on special projects in threat and vulnerability management. Ms. Jennings' experiences include risk management, cyber risk, incident management, disaster recovery, compliance, access management, IT auditing, vendor risk management, training and awareness, policy, customer responses to security, contract review and negotiations, security architecture, SDLC, and program/ project management. She holds a B.S. in accounting and her CISSP, CRISC, ITIL, and CISM certifications.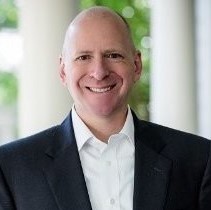 Greg Anderson is the Data Protection Officer with Lexmark International, leading the company's global privacy program. His responsibilities include both day-to-day tactical decision making as well as defining the long-term strategic goals of the program. He is an active participant in the creation of corporate policy, training programs, process improvement, incident response, audit, enterprise risk management, and customer interactions. Prior to his role as DPO, Mr. Anderson held both finance and legal positions with Lexmark, structuring complex commercial transactions, software licensing, and XaaS agreements with government and industry customers in the United States, Canada, South America, and Europe.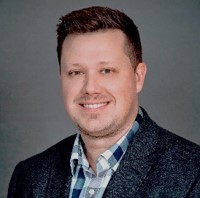 Josh Britten is a regulatory compliance specialist with over 10 years of experience. He joined Crowe's Risk group in 2012 and has worked with companies of all sizes on implementation of complex regulations and legal settlement consent orders. Mr. Britten works with organizations on matters related to operationalization of privacy and data protection programs and third party risk management. Prior to joining Crowe, he practiced law specializing in employment law and business-related litigation.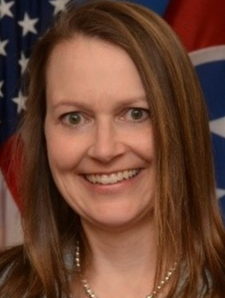 Carolyn U. Smith is a native of Niskayuna, New York. She received a B.A. from Connecticut College in 1991 and a J.D. from the University of Pittsburgh School of Law in 1994. She moved to Tennessee and was licensed to practice law there in 1995. Ms. Smith spent approximately three years in private practice in Nashville prior to joining the Tennessee Attorney General's Office in 1998. Ms. Smith worked in the Consumer Protection Division for six years, during which time she worked on a variety of unfair and deceptive practices cases before working exclusively on matters related to the tobacco Master Settlement Agreement. In the fall of 2004, she became the Assistant Director of the Tennessee Alcoholic Beverage Commission and worked in that capacity for six years. Ms. Smith re-joined the Attorney General's Office and the Consumer Protection and Advocate Division in 2011 and has worked there since that time, focusing on issues such as bio-identical hormone clinics, fantasy sports, for-profit schools, negative options, data privacy and security and opioid related investigations and litigation.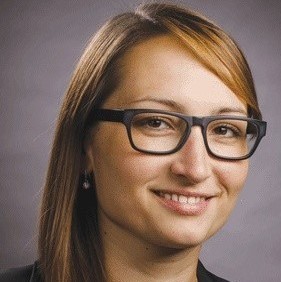 Adrienne Kepner has worked in the legal field for 15 years. Having obtained her undergraduate degree from Syracuse University, she went on to receive a JD from Albany Law School of Union University. Since 2014, Ms. Kepner has made Nashville, TN her home working at Vanderbilt University Medical Center. Most recently she has focused on healthcare regulatory, compliance, and operational issues as VUMC's Division Counsel. She advises VUMC on a variety of matters including HIPAA, data privacy and security, health records management, electronic health record incentive programs, electronic health information exchanges, regulatory compliance, fraud and abuse, internal audits, billing and reimbursement issues, vendor contracts and relationships, complex patient issues, advance directives and EMTALA.