Refund policy
Contact the organizer to request a refund.
Eventbrite's fee is nonrefundable.
Chapter Meeting and Coach Mastery event.
About this event
Meeting Agenda:
5:30-5:45 - President's Welcome / Agenda / Chapter Announcements
5:45-7:15 - VP of Education introduces Speaker / Education Program (see below)
7:15-7:30 - Networking and small group conversations in breakout rooms
________________________________________________________________________________________
Coaching for Equity: Anti-Oppressive Coaching in 2022 and Beyond
Have you ever wondered if you have caused unintentional harm to clients in your coaching practice? Wonder why it's easier to connect to some clients rather than others? How do you know what you don't know that you don't even know you don't know? Let's dig in, and if not now, then when?
Liberation Coach, Karena Hooks will lead you through an interactive journey in deepening our individual and collective understanding of Equality vs. Equity, Key Terminology in Diversity, Equity, & Inclusion, while gaining an understanding of the manifestations of Implicit Bias in coaching.
You will be invited to engage with your peers by naming how implicit biases show up in your professional practice. As a group, we will engage in a brainstorming session on ways in which we can hold ourselves accountable for turning our awareness into action.
We will explore tools and techniques to ensure we are consistently acknowledging and examining our biases as we embed anti-oppression and inclusivity into our daily coaching practice. Session is open to all who love the field of coaching.
"When you know better, do better" - Maya Angelou
You will:
Develop a shared understanding of key terminology
Explore our personal and professional relationship with implicit bias through a selection of individual exercises
Discuss the ways in which implicit bias shows up in coaching from both the coach and client perspectives
Gain familiarity with and practice utilizing tools and techniques used to mitigate the effects of implicit bias on the client experience and outcomes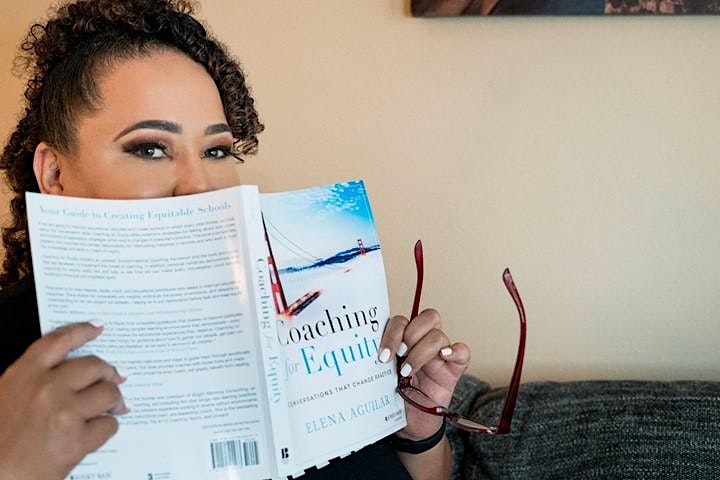 Our Speaker:
Karena Hooks, ACC, is a Black, cisgender, queer woman, born and raised in California. Her parents are southern blues and country musicians– a Black father from Columbus, Mississippi, and a white mother from Lawrenceburg, Tennessee. Karena's passion is all things social justice and healing while I dream of making freedom and liberation a reality.
As a Liberational Coach, Mentor, Educator and Facilitator, she brings over 20 years of experience working with individuals and organizations at all stages of life. Her roots run deep in the fields of Social Justice Advocacy, Organizational Development and Leadership, and Community-based Systems Change for nonprofit/non-governmental, public and private sectors globally.
Karena earned a Bachelor's degree from New York University, and a Master's degree in Social Work from the University of Washington. She is a certified Liberation Coach and received anti-racist training through the People's Institute for Survival and Beyond. Within each community she serves, Karena brings a passion for relationships, commitment to self-exploration and the ability to connect cross-culturally.
Cost: $30 for guests, $20 For ICF Oregon Members, $0 for Gold, Student, and Associate Members
ICF CCE Units: 1 CC, 0.5 RD
Please note that this session will NOT be recorded, so please plan to come and enjoy it live.
Questions? Contact Maria Connolly, ICF Oregon Director of Education for Business Success at Education@icforegon.org