Chapter Meeting (Aug 2017)

Tuesday, August 15, 2017 from 1:00 PM to 4:00 PM (CDT)
Event Details
Our signature annual chapter meeting, the fourth and largest of 2017, will be held August 15th, 1:00-4:00pm. For the second year in a row, we are holding this summer extravaganza at the Mall of America in the Parkview Meeting and Event Center on the 1st Floor (southwest Corner of Nickelodean Universe by the Hard Rock Cafe).  Come out and join us for our informative presentations and great networking with your coworkers, colleagues and friends! We anticipate a larger than normal group to listen to our fantastic speakers, so register early! 
Meeting Agenda
Social networking: 1:00 – 1:30pm
President and Board opening statements: 1:30 – 1:45pm
Guest Speaker: 1:45 - 2:00pm
Presentation: 2:00 – 2:50pm
Break: 2:50 - 3:00pm
Presentation: 3:00 – 3:50pm
Drawings and closing remarks: 3:50 – 4:00pm
Happy Hour
Right after the chapter meeting, join us next door at the Hard Rock Cafe for a complimentary happy hour social/networking opportunity and visit with your friends and colleagues. Thanks to Anomali, MN ISSA Gold sponsor FireEye, ForeScout , and MN ISSA Silver sponsor LogRythm for hosting the happy hour!
---
Guest Speaker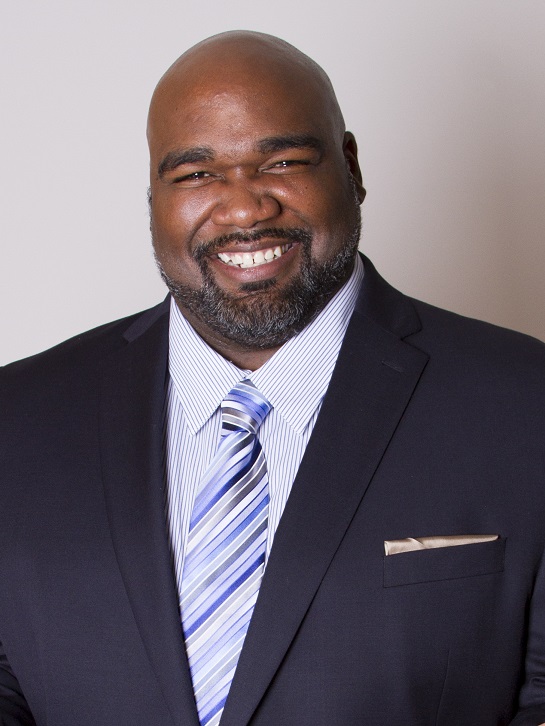 We are especailly excited this meeting to welcome Keyaan Williams, President of ISSA International, to address and visit with our membership and guests.
Keyaan will speak to us about the value of ISSA, the benefits of membership, and how volunteering within the ISSA community helps develop your potential and allows the chapter and organization to continue to develop and excel.
Keyaan will also touch on the ISSA International Conference in San Diego, October 9-11, 2017.

In conjunction with Keyaan's visit, we will launch a special discounted, limited-time opportunity to join ISSA. Don't forget - most organizations sponsor or reimburse membership, check with your workplace.  Find out the benefits of joining.

---
Security Opportunities in a DevOps World
With DevOps practices spreading throughout many organizations, development and operations teams are creating tools and gathering ongoing data to deliver features to end users at an ever-increasing rate. This can be an immense challenge when the security team is left out of the loop, and an even bigger opportunity when security can bring actionable ideas to the table and utilize the accumulating data to help protect the organization.
Ben Allen, SANS Institute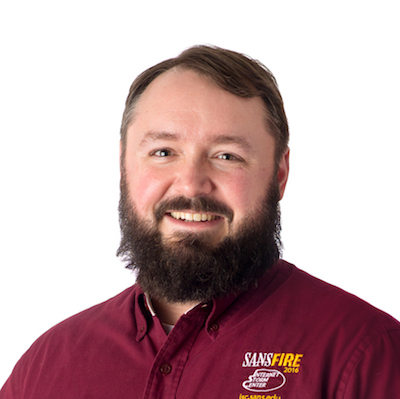 Ben Allen (@mr_secure) is an experienced computer security professional with development experience who's trying to blend the two realms in useful ways. At the SANS Institute, Ben works as a member of the Information Security team to protect the world's most trusted source of computer security training, certification, and research. He applies knowledge gained through over a decade of Information Security experience to problem domains ranging from packet analysis to policy development to security architecture.
Prior to joining the Information Security team at SANS, Ben worked in both the operations and development teams at SANS, as a Security Engineer and Architect at the University of Minnesota. Ben holds numerous SANS certifications, and a Bachelor's degree in Electrical Engineering.
---
Cloud Security At a Theater Near You
Cloud app security is the top priority for many enterprises and Gartner believes that in only a few years, more than 85% of enterprises will have deployed a Cloud Access Security Broker (CASB) to help them address their needs. Whether securing data in the Office 365 suite, ensuring compliance in ServiceNow, or getting control over shadow IT, information security leaders are exploring how CASBs can make an impact in their organizations. 
The four pillars of Cloud Access Security Brokers (CASBs)

Use cases demonstrated from the perspective of users and security professionals 

Interactive Q&A 
Neha Anand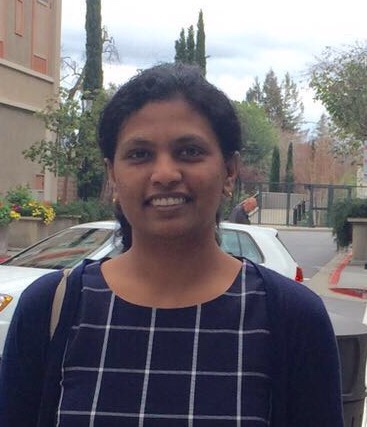 Neha Anand is a Sr. Product Manager with Netskope with over 11 years of Consulting and Technology experience with companies such as Symantec, IBM and Cognizant. Prior to Netskope she worked for Symantec as a Product Manager on Information protection and Security products. Neha holds a Masters in Business Administration from the Tuck School of Business at Dartmouth and a Bachelors degree in Computer Science Engineering from India.
---
MN ISSA members in attendance at the meeting have the opportunity to win several book giveaways recommended by our speakers:
See other past recommendations.

---
FAQs
Are non-members and guests welcome at meetings and events?
Yes, we welcome individuals at large from the security community to join us for any of our events. We simply ask that, after experiencing personally the value of our community at two events, individuals consider joining ISSA for the additional benefits that membership provides.

Why do we have to register to attend meetings and events?
Besides assisting the board with planning logistics for our events, registering for meetings and events, then checking in when you attend, provides you with self-service documentation you can print out to support your CPE credits if you are audited.
Do I have to bring my printed ticket to the event?
No, printed tickets are not necessary, you will still be able to check in.  However, having a printed or electronic copy of your ticket does speed up the check in process.
---
***Information/image release.  By registering for this event, I agree that:
I am allowing my contact information included in the registration to be shared with MN ISSA and I may be contacted by MN ISSA
I grant MN ISSA and/or ISSA International the right to use any candid photos or videos taken during the event in future marketing and communication efforts, to include, but not limited to, websites, brochures, advertisements, magazines, newspapers, newsletters, emails, videos and web conferences.
When & Where

Mall of America- Parkview Meeting and Event Center
5204 Center Court (Nickelodeon Universe®)
Bloomington, MN 55425


Tuesday, August 15, 2017 from 1:00 PM to 4:00 PM (CDT)
Add to my calendar
Organizer
The Minnesota Chapter of ISSA (MN ISSA) serves the Minneapolis / St. Paul twin cities area, greater Minnesota and western Wisconsin. Our membership, over 250 strong and growing, is drawn from the multitude of large corporations, small businesses, government entities and educational institutions in the area. They span all levels of career growth, from students and entry-level to senior management, and cover all industries – finance, medical, government, education, retail, technology, services, and more. This depth of experience and breadth of knowledge provides a dynamic networking environment and a cadre of great individuals to draw from for education, guidance and thought leadership.
Our bi-monthly meetings, quarterly AfterHours events, and other activities provide local subject matter experts and national speakers, sponsor interaction, and networking opportunities. All events are open to ISSA members and non-members alike to provide educational opportunities for practitioners of all types. We simply ask that our guests, after they've personally experienced the value of our organization at two meetings or events, consider joining ISSA as full-fledged members – they gain not only membership in our local community, but all the benefits provided by ISSA international. Many organizations, recognizing the value, willingly sponsor their employees for continuing professional development.
Our award winning program has been recognized twice as ISSA Chapter of the Year (2002, 2016).

The Information Systems Security Association (ISSA) is a not-for-profit, international organization of information security professionals and practitioners. It provides educational forums, publications, and peer interaction opportunities that enhance the knowledge, skill, and professional growth of its members.
ISSA is the community of choice for international cyber security professionals dedicated to advancing individual growth, managing technology risk and protecting critical information and infrastructure.