Chapter Meeting (April 2018)

Tuesday, April 17, 2018 from 1:00 PM to 4:00 PM (CDT)
Event Details
Our second chapter meeting of 2018 will be held April 17th, 1:00-4:00pm, at St. Mary's University in Minneapolis. Come out and join us for our informative presentation and great networking with your coworkers, colleagues and friends! 

Meeting Agenda
Social networking: 1pm – 1:30pm
President and Board opening statements: 1:30pm – 1:50pm
Presentation: 1:50 – 3:40pm
Break: ~2:40pm-2:50pm
Drawings and closing remarks: 3:40pm – 4pm
Happy Hour
---
Red Teaming – Yes, it matters!
You may have heard of Red Teaming within the context of the military, from television, or possibly as a "Red vs. Blue" joke, but what is Red Teaming really? Is Red Teaming different than the testing you or your company is currently doing? Perhaps most important of all, does any of this really matter?
During our discussion we will be considering questions such as those and you will get to hear stories from real-life Red Teaming engagements and get to see tools used by the operators.
Come ready to participate with questions, opinions, and stories of your own!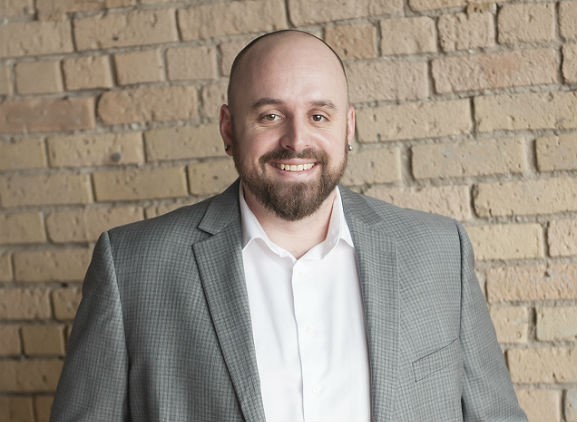 Ryan Manship
Ryan Manship is the Vice President of RedTeam Security. In addition to everything that comes with being second in command at the company, Ryan oversees operations, which includes managing a team of consultants, performing security testing, and providing security guidance to customers. Previous to his role with RedTeam Security, Ryan led the Application Security program at Fair Isaac (FICO). He possesses a Bachelors of Science degree in Information Technology, from Minnesota State University Mankato (MNSU), with an emphasis on Networking and Security. He also minored in both Philosophy and Humanities, which further strengthens his skill sets, both as a security professional and as a leader.
Ryan holds the Sherwood Applied Business Security Architecture (SABSA) Chartered Foundational Level (SCF) certification.
Ryan ensures he is able to stay current on all things cybersecurity thanks to several organizations. He is a member of the Open Web Application Security Project (OWASP), the SANS Securing the Human (STH) Advisory board, the Information Security and Risk Management Professional Science Masters (ISRM PRM) program advisory board at MNSU, an executive council member of the Minnesota Cyber Careers Consortium (MNC3), is a member of the local chapter of the SABSA World Congress, and is a founding member of the SABSA Institute.
Ryan has appeared on ABC News, Business Insider, FOX, Tech Insider and has been quoted in Los Angeles Times, Bringmethenews, the Star Tribune, CSO Online, and speaks at many security events.
When he isn't busy breaking things or talking about Information Security, Ryan enjoys spending time with his friends and family and playing games, of both the video and board variety. If you're ever in the mood to get smoked in a game of Settlers of Catan, he's your guy.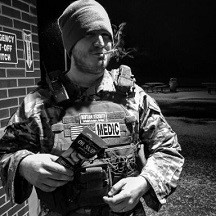 Steve Kaun
Steve Kaun, a.k.a. "Gh0st," is a consultant at RedTeam Security. Steve has been a security consultant for 3 years and holds the Offensive Security Wireless Professional (OSWP) certification. As a security consultant, Steve specializes in Web Application Penetration Testing, Network Penetration Testing, Physical Security Control Testing, Covert Operations, and Operational Strategy Development.
In addition to his background as a security consultant, Steve has 6 years of Active Duty Military experience under his belt. Steve's diverse, and in-depth, experience as a former U.S Army Paratrooper and as a security consultant in the private sector has allowed RedTeam to deliver meaningful discoveries and recommendations to their clients.
Whether it be bypassing an obscure physical security measure, or identifying severe flaws within web applications, Steve's motivation and drive give clients peace of mind knowing there was no stone left unturned and no avenue left unchecked. As his alias, "Gh0st" implies, it is likely no one ever saw Steve turn a stone or check and avenue…he's just that good.
MN ISSA members in attendance at the meeting have the opportunity to win one of the several books recommended by our speakers:
The Hackers Playbook, by Peter Kim
RTFM: Red Team Field Manual, by Ben Clark
The Social Engineer's Playbook: A Practical Guide to Pretexting, by Jeremiah Talamantes
Unauthorized Access: Physical Penetration Testing For IT Security Teams, by Wil Allsopp
See other past recommendations.

---
FAQs
Are non-members and guests welcome at meetings and events?
Yes, we welcome individuals at large from the security community to join us for any of our events. We simply ask that, after experiencing personally the value of our community at two events, individuals consider joining ISSA for the additional benefits that membership provides.

Why do we have to register to attend meetings and events?
Besides assisting the board with planning logistics for our events, registering for meetings and events, then checking in when you attend, provides you with self-service documentation you can print out to support your CPE credits if you are audited.
Do I have to bring my printed ticket to the event?
No, printed tickets are not necessary, you will still be able to check in.  However, having a printed or electronic copy of your ticket does speed up the check in process.
---
***Information/image release.  By registering for this event, I agree that:
I am allowing my contact information included in the registration to be shared with MN ISSA and I may be contacted by MN ISSA
I grant MN ISSA and/or ISSA International the right to use any candid photos or videos taken during the event in future marketing and communication efforts, to include, but not limited to, websites, brochures, advertisements, magazines, newspapers, newsletters, emails, videos and web conferences.
When & Where

St. Mary's University Center
2540 Park Ave
Minneapolis, MN 55404


Tuesday, April 17, 2018 from 1:00 PM to 4:00 PM (CDT)
Add to my calendar
Organizer
The Minnesota Chapter of ISSA (MN ISSA) serves the Minneapolis / St. Paul twin cities area, greater Minnesota and western Wisconsin. Our membership, over 250 strong and growing, is drawn from the multitude of large corporations, small businesses, government entities and educational institutions in the area. They span all levels of career growth, from students and entry-level to senior management, and cover all industries – finance, medical, government, education, retail, technology, services, and more. This depth of experience and breadth of knowledge provides a dynamic networking environment and a cadre of great individuals to draw from for education, guidance and thought leadership.
Our bi-monthly meetings, quarterly AfterHours events, and other activities provide local subject matter experts and national speakers, sponsor interaction, and networking opportunities. All events are open to ISSA members and non-members alike to provide educational opportunities for practitioners of all types. We simply ask that our guests, after they've personally experienced the value of our organization at two meetings or events, consider joining ISSA as full-fledged members – they gain not only membership in our local community, but all the benefits provided by ISSA international. Many organizations, recognizing the value, willingly sponsor their employees for continuing professional development.
Our award winning program has been recognized twice as ISSA Chapter of the Year (2002, 2016).

The Information Systems Security Association (ISSA) is a not-for-profit, international organization of information security professionals and practitioners. It provides educational forums, publications, and peer interaction opportunities that enhance the knowledge, skill, and professional growth of its members.
ISSA is the community of choice for international cyber security professionals dedicated to advancing individual growth, managing technology risk and protecting critical information and infrastructure.