Description
The Flint Water Crisis: Criminal Charges, Class Actions, and Civil Rights

The Chapman University Dale E. Fowler School of Law and the Schmid College of Science and Technology are pleased to present Professor Noah Hall as a part of the 2017-2018 Chapman Dialogue Series.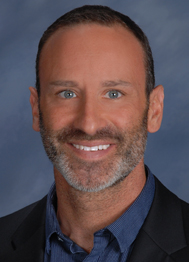 Noah Hall's expertise is in environmental and water law, and his research focuses on issues of environmental governance, federalism, and transboundary pollution and resource management.
He joined the Wayne State University Law faculty in 2005. For the 2014-15 academic year, he served as the Law School's associate dean for student affairs. Previously, he taught at the University of Michigan Law School and was an attorney with the National Wildlife Federation, where he managed the Great Lakes Water Resources Program for the nation's largest conservation organization. Hall also worked in private practice for several years, representing a variety of business and public-interest clients in litigated and regulatory matters. He has extensive litigation experience and numerous published decisions in state and federal courts. He continues to represent a variety of clients in significant environmental policy disputes. In 2016, Hall was appointed special assistant attorney general for Michigan, joining the special counsel team for the Flint water investigation.
Hall is founder of the Great Lakes Environmental Law Center, a nonprofit environmental organization that provides legal assistance to community organizations, environmental non-governmental organizations, and local, state and regional governments. He continues to serve as the Great Lakes Environmental Law Center's scholarship director.
He graduated from the University of Michigan Law School and University of Michigan School of Natural Resources and Environment, concentrating in environmental policy. After law school, he clerked for the Hon. Kathleen A. Blatz, chief justice of the Minnesota Supreme Court.
Tickets are limited. Register Now! 1 PD Credit provided.

Doors open for lunch at 11:30 a.m. The presentation will begin at 12:00 p.m.

Disability Services will be provided upon request. If you require specific accommodations for this event, your request must be submitted no later than 7 business days prior to the event.