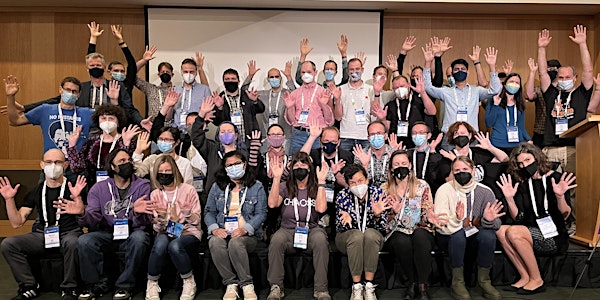 CHAOSScon Europe 2023, Brussels, Belgium
A CHAOSS Community event: a day of interactive sessions about open source project health metrics, analytics, and software.
When and where
Location
Bedford Hotel & Congress Centre 135 Rue du Midi 1000 Bruxelles Belgium
About this event
Event website and schedule: https://chaoss.community/chaosscon-2023-eu/
Learn about open source project health metrics and tools used by open source projects, communities, and engineering teams to track and analyze their community work. This conference will provide a venue for discussing open source project health, CHAOSS updates, use cases, and hands-on workshops for developers, community managers, project managers, and anyone interested in measuring open source project health. We will also share insights from the CHAOSS working groups on Diversity and Inclusion, Evolution, Risk, OSPO Metrics, Common Metrics, and Metric Models.
The morning is the Main CHAOSScon event. The afternoon has parallel workshops focusing on two CHAOSS software projects: Augur and GrimoireLab.
Optional and complementary event during the lunch break: OSPO++ @ CHAOSScon: Measuring OSS in Universities -- Requires separate registration: https://www.eventbrite.com/e/ospo-chaosscon-measuring-oss-in-universities-tickets-510637960887