Sales Have Ended
Ticket sales have ended
You're In! We are excited that you will be joining us!
Sales Have Ended
Ticket sales have ended
You're In! We are excited that you will be joining us!
Description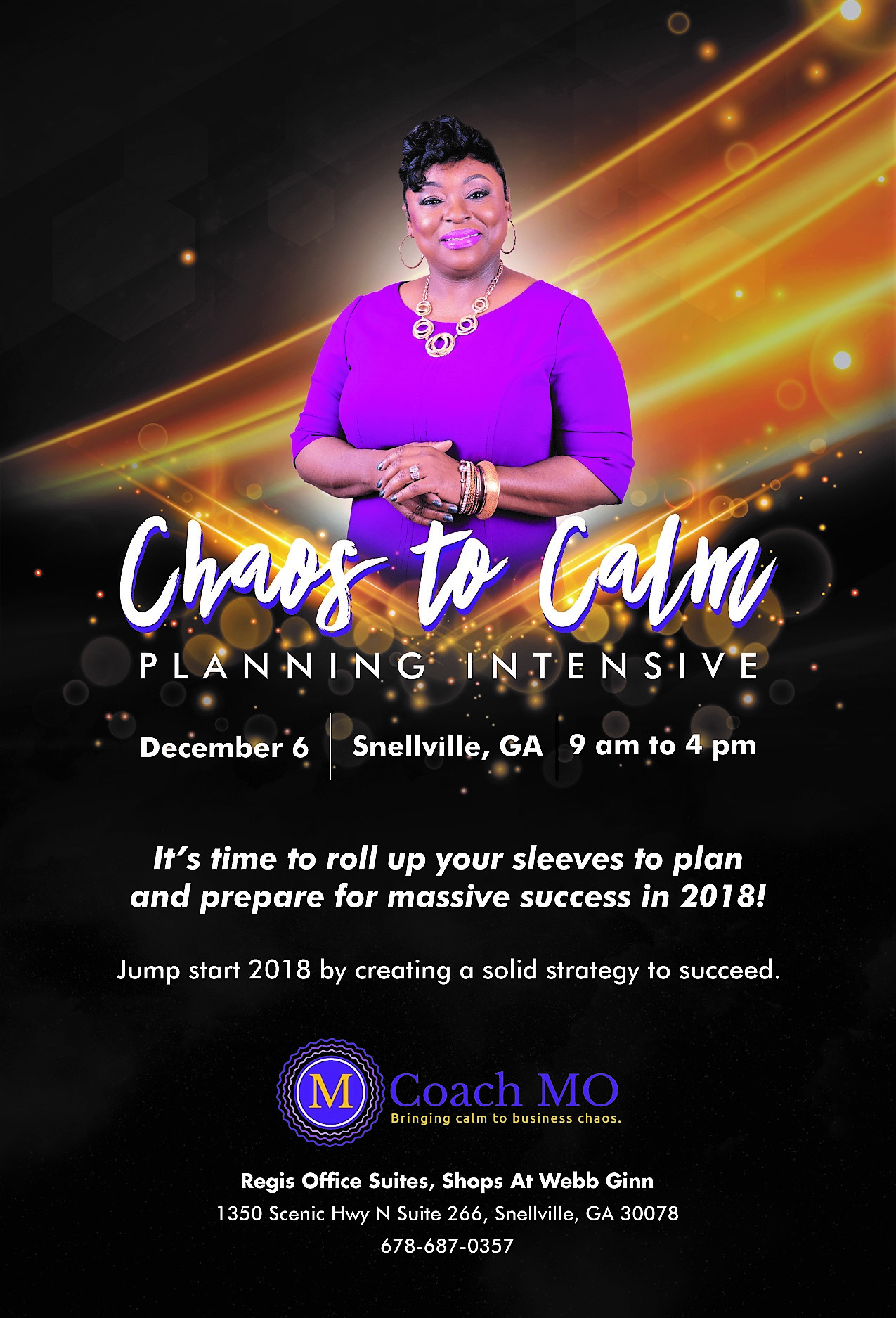 As an agency owner you know that you need to spend time planning but…...
Your too busy with the day to day operations

You've created plan but never to around to using them

You are not even sure when to begin
So why should you do it?
Creating a strategic plan will help you get crystal clear on your goals and priorities, ensuring that you:
Gain clarity on what matters most to achieve your personal and professional goals

Create systems to ensure you set aside time to work on your priorities

Increase your confidence, commitment and excitement for growing your business
So why now?
As the year comes to an end, it seems to be a natural desire to want to start with a fresh vision and direction for the new year. The challenge with most agency owners is that when January arrives you get busy with business concerns, begin to experience overwhelm and that leaves little time to plan for strategic growth of your agency in the new year. So what happens? Another year goes by and you struggle to keep up, you are still overwhelmed and never truly get ahead to grow your agency to the next level that you desire.
The "Chaos to Calm" Planning Intensive is for you if:
You need clarity on which strategies to prioritize to achieve your goals

You haven't done much strategic planning before

You've created plans before and never implemented your plan

You need help to create a tangible process to implement your plans into real results
MCC can help!
We will spend an entire day together creating your strategic plan for maximized success for 2018.
If you are serious about growing a thriving agency, enjoying more work/life fulfillment and committed to your success in 2018 then the time to prepare is now!
Planning Intensive Overview
Pre-Assessment: Prior to the you will complete an assessment that will provide you and (us) with immediate clarity on your goals, priorities, challenges and needed resources.
Focus & Clarity: During the planning intensive, I will facilitate a complete day of strategy. The results will be a complete document of your living, breathing strategic plan. Your plan will also include milestones and action items that encourage you to keep your strategy at the forefront of your business development. The system will allow you to remain focused on your core business priorities that will not be deterred by the hustle and bustle of the day to day operations of running your agency.
Completion: You will leave feeling accomplished and with a doable action plan to create massive success in 2018!
Attire: Business casual. Lose the tie! Come dress comfortably to allow your creative juices to flow!