About this Event
Seating: We assign seats in order of when you purchase your tickets. All reservations are subject to a food and drink minimum of $13 per guest. We reserve the right to seat parties together at the same table in the event of a busy show.
Box Office: The Tin Pan charges lower fees for box office versus online sales. Our box office is open Mon-Sat 12PM-5PM. Please visit us during those hours or call 804-447-8189.
Chantae Cann is the charismatic influence with a voice that transcends through time. With the release of her debut album "Journey to Golden" in March 2016 at #1 on the iTunes Jazz Charts and #7 on the Jazz Billboard Charts, Chantae's solo career has started off on a promising note. Chantae Cann's second studio album (Sol Empowered) released on October 13, 2017 earned the #8 spot on the Jazz Billboard Charts.
Influences like Bobby McFerrin, Haitus Kyote, Chaka Khan and countless others help shape the sounds that you hear throughout her music. Chantae's music blends the exploratory sounds of Jazz with the feel good vibes of Soul, which makes for a mixture that is quite enticing. It is her heart's desire to simply inspire, uplift and encourage the lives of others through music.
Sol Empowered finds the artist in a positive space, as Ms. Cann states she has most recently been inspired in the areas of knowing, valuing and appreciating her own self-worth, and she desires to motivate others to do the same.
Sol Empowered further solidifies Chantae's signature sound while referencing the comforting sounds from her first album, Journey To Golden. Lyrically, this is a love letter from Chantae to her listeners with an in depth look at her evolution as an artist, and most importantly who she has come to be as a person. Sol Empowered is intentional and deliberate, yet free-spirited.
Collaborations with Tarriona Tank Ball from Tank and the Bangas, Grammy award-winning band Snarky Puppy, and PJ Morton of Maroon 5 and Morton Records make up an impressive lineup of features.
Chantae is not a novice to the industry. She has been blessed to travel the world as a background vocalist (10+ years) with P.J. Morton, Gramps Morgan, and most notably India Arie. She's had the tremendous honor of collaborating with artists/bands such as, Snarky Puppy, Jonathan McReynolds and The Foreign Exchange.
Bee Boisseau (7:00 - 7:30 PM)
Artist Info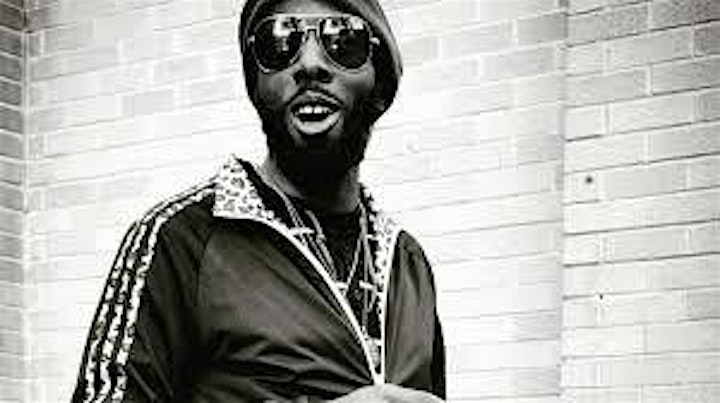 BEE BOISSEAU is bursting out of the musically-fertile D.C. metropolitan area bringing fresh sounds to scene as newly signed on musician on DeVaughn Multimedia Group (DMG). As a writer, producer and vocalist, Boisseau (pronounced "boy-so") has been honing his craft since childhood and embracing opportunities that have helped him build his musical career. The culmination of his lifelong musical journey and passion all lie within the contemporary fusion of modern-day R&B, hip-hop and jazz to comprise his forthcoming debut set, Back To Love.
Performers
Date and Time
Location
Refund Policy