Multiple Dates
Changing Your Lifestyle: a Support Group
Description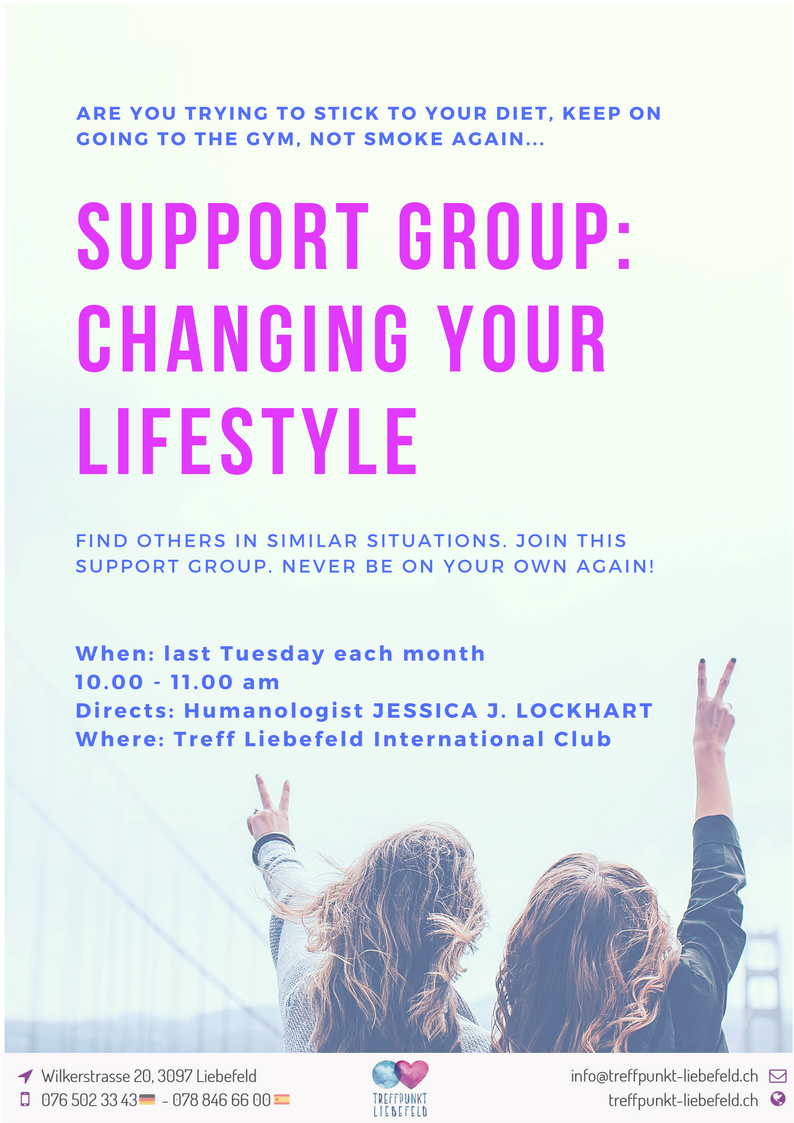 This Support Group meets once every month, the last Tuesday of each month, from 10 to 11 am: once in English, the following month in Spanish.
The goal of this group is to help you reach whatever objectives you have by acting as a networking, support environment in which to discuss obstacles, tips, solutions and ideas.
The group is not a therapy one; you will not be "treated" or "healed." The idea is create a space in which you can talk freely and comfortably in a friendly environment, surrounded by like-minded people.
The group will be led by international humanologist Jessica J. Lockhart, who will also contribute her knowledge and experience.
This group is closed. Only members of the Treff Liebefeld International Club can join in. Send us an email if you want information about the Club and how to become a member: info@treffpunkt-liebefeld.ch