Changing Tides: Voices for Equity, Inclusion & Access
About this Event
40TH ANNUAL CMHACY CONFERENCE
CHANGING TIDES: VOICES FOR EQUITY, INCLUSION & ACCESS
CONFERENCE:
Wednesday, May 13 - Friday May 15, 2020
PRE-CONFERENCES:
Tuesday Afternoon—May 12, 2020 (Parents & Youth)
Wednesday Morning—May 13, 2020 (Parents, Youth, Education, TAY, Counties/Providers)
AT ASILOMAR CONFERENCE GROUNDS IN PACIFIC GROVE, CALIFORNIA

REGISTER BY 3/15 TO GET $50 OFF PER PERSON AT OUR EARLY-BIRD RATES!
PAY BY CHECK: To pay by check or purchase order, please register through Eventbrite and select the "Pay by check" option at checkout. Please send and make out checks to: "CMHACY, PO Box 23223 Ventura, CA 93002"
I HAVE A PURCHASE ORDER TO PROCESS: To request an invoice for purchase orders, please register through Eventbrite and select "Pay by check" option at checkout. Email Info@CMHACY.org after you have registered for a customized invoice.
DOWNLOAD W9 FORM: Click HERE to download CMHACY's W9 form.
BOOK YOUR ROOM AT ASILOMAR: Our room block will be available soon for bookings. Come back soon for more information!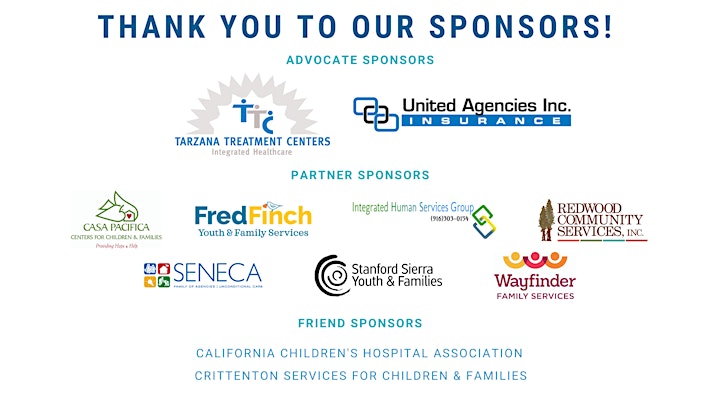 WHAT IS THE ANNUAL CMHACY CONFERENCE? The California Mental Health Advocates for Children & Youth (CMHACY) conference is the most recognized and longest standing conference for children's mental health in the state of California. Our annual conference is California's premier event for all interested in learning about, advocating for and promoting policies, programs and practices that enhance the well-being of vulnerable children, youth and families. As we commence the planning of our 40th annual conference, we look back at how far we've come since 1980—growing from a small group of 40 county children's coordinators to over 600 attendees in 2019.
WHO ATTENDS THE ANNUAL CMHACY CONFERENCE? Our attendees include parents, caregivers, youth, family advocates, general and special educators, public and private mental health providers and representatives from child welfare, juvenile justice, and substance use disorders. CMHACY has established a safe environment where everyone from all walks of life are on equal ground. Through the conference's rustic setting and unceremonial (or relaxed) culture, we encourage informal interaction among consumers, providers, policy makers and advocates.