Changing tides of Social games: platform changes, market maturity and what they mean for social game development

Tuesday, October 19, 2010 from 7:00 PM to 9:00 PM (PDT)
Event Details
Changing tides of Social games
platform changes, market maturity and what they mean for social game development
(special guests Blake Commagere Facebook gaming pioneer and Curt Bererton CEO of ZipZapPlay)
The real reason
90% of social gaming developers are struggling
is that they are missing the vital information and creativity that makes the difference between games that fail and those that succeed.
What does this mean for you?
* Are you an aspiring social game developer who is too afraid to launch?
* Are you struggling even though your game has great production quality?
* You've copied all the mechanics for popular Facebook games and still can't get your game to go viral or get enough players?
* Are you worried you won't make it?  
Let Facebook superstars Blake Commagere and Curt Bererton teach you how to succeed
Oct 19th--We are bringing you two superstars who represent the best of social gaming: the inventor of wave 1 success and a pioneer of wave 4, the most recent wave of social gaming starting post January 2010.
Blake Commagere Facebook gaming pioneer and Curt Bererton CEO of ZipZapPlay
You don't want to miss these guys, across apps and platforms they have touched 50 million users!
You will learn the basics of social game development used by wave 1 and wave 2 to succeed. Topics covered will include virality, virtual items balancing and optimization, cross promotion/distribution partnerships
Key To Success--part formula and part focused creativity
Learn the basics of social game development
that have made wave 1 and wave 2 social gaming companies successful and you get 50% of the way to the top.
Mix resources and competencies
and you can get the remaining 50%.
They say its the market's fault. Its too mature. New games can't succeed...
Have industry veterans at larger social game companies told you can't succeed? That the time for startups and indies to succeed in social gaming is gone because you can't compete with the big three as they have larger marketing budgets, existing user bases and that Facebook just killed virality?
It turns out,
Lots of developers don't have a clue how to create a social game success
Often game developers, especially those coming from traditional game development look at existing popular social games and think if they make games that have higher production value, they will be able to make competitive games. Yet others think by cloning popular games or spending the right amount of marketing dollars they can make it. Then there are others who feel that social game user growth and profits rest entirely on a formula that is one part game design and two parts virality and three parts virtual goods.
Blake Commagere & Curt Bererton
From wave 1 we have Blake Commagere, social gaming pioneer who built games like Zombies, Vampires, and the charity social app Causes (raised over $15million).
From wave 4 we have Curt Bererton from ZipZapPlay, best known for the game Baking Life that used innovative game mechanics and viral loops to social gaming allowing them to break into the top 50 at a time when the top social gaming greats were established and minting money.
Curt Bereton will discuss
1) Culture and team
2) Product risk and metrics--two areas you need to get the next 50% of the way to successfully stand out in today's social gaming space
As a bonus: you get to network with the best in gaming!
Come to networking hour before the event to network, brainstorm or simply chill out with awesome fellow game developers, designers, artists, deal makers and ecosystem service providers. And I mean it when I say awesome--the last event brought out a 40, 30, 30% split of top 1) producers, developers, & designers 2) Business Development personnel and 3) CEOs, CTOs, founders and other management
Reserve your spot now
This event will sell out! The last one did and on overwhelming request we opened up more spots. The result was standing room only for many of the 250 attendees. This time the attendance is capped to 200 attendees.
Reserve your spot now by clicking the buy ticket link above!
If we haven't met before make sure to come introduce yourself when you see us at
the workshop. We look forward to meeting you there!
Sana Choudary & Japheth Dillman
Event details
When: October 19th
Agenda: Networking Hour 7-8pm; Speakers 8-9pm
Where: Art Institute of California, 4th floor, 1130 Market Street, 10 UN  Civic Center Plaza, San Francisco, CA 94102
Speaker bios:
Blake Commagere is the CEO of a new stealth company. Blake pioneered the social gaming category on social networks by creating some of the biggest apps ever on Facebook including Zombies, Vampires and many other games. Blake was also a key member of the team that created "Causes" which has raised over $15 million for non-profits on Facebook. Most recently Blake was co-founder and CTO at Ohai - a company creating a Flash MMORPG. Previously, he was a co-founder at Mogad, founder of a company that focused on fundraising for non-profits on MySpace, a Senior Engineer at Plaxo and the Founding Engineer of BuildForge.
He sits on the Advisory Board of several companies in the Bay Area and Austin. Blake is obsessed with human behavior and is currently working on something that is, in his words, "going to be really f---ing fun."
Curt Bererton is the CEO and cofounder of ZipZapPlay. Curt earned his Ph.D. in Robotics from the School of Computer Science at Carnegie Mellon University. Prior to cofounding ZipZapPlay, he gained three years of game industry startup experience at AILive, an artificial intelligence middleware company, developing innovative machine learning tools.
Curt's passion is to create something from nothing and have it take on a life of its own. Whether it is developing innovative products from concept to release, researching new algorithms and ideas in academia, or starting organizations, his goal is to make things that other people find valuable. Curt grew up on a farm in Alberta, Canada.
Sponsors:




http://www.mediabistro.com/virtualgoodssummit/?c=vgsfgd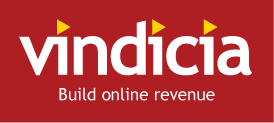 Information on our sponsors:
Founded in 2005, LifeStreet Media has become the largest social media ad network, serving billions of impressions each month into 8,000+ applications and sites to a global audience of over 100 million. The company's proprietary technology, customer focus, and commitment to compliance with advertising guidelines have allowed it to quickly achieve market leadership. Fusing optimization technology with human insight, LifeStreet Media creates and optimizes thousands of ads and landing pages on behalf of its advertisers. The company is based in San Carlos and was recently named as one of the 500 fastest-growing private companies in the U.S, according to Inc Magazine.
http://www.lifestreetmedia.com/
6waves is the leading publisher of games on Facebook. 6waves aims to publish the next generation of social games, covering every genre, language, and platform. 6waves has 60+ million monthly active players and is growing aggressively. 6waves currently partners on Kingdoms of Camelot, Mall World, Critter Island & Casino City.
Founders Space brings together founders, angels, VCs, advisors and innovators to help startups rock the world. You can ask questions, join a Founders Round Table, tell your story, or become an Advisor.  Visit http://www.FoundersSpace.com
FailCon, join over 400 founders, investors, executives, developers, service provides, and press as we share tips and tools to avoid, prepare for, and recover from the most common startup mistakes. FailCon continues to attract some of the top names in the industry, who come to share stories of failure, what they learned, and how they recovered. As a SF Game Developer, you can claim 10% off with the code "10sfgamedevelopers." A complete list of speakers and topics can be found at http://failcon2010.com
Virtual Goods Summit | October 12-13, 2010, San Francisco, CA
Produced by Mediabistro, Charles Hudson, and Social Times, the fourth annual Virtual Goods Summit explores key challenges and opportunities being experienced in this rapidly expanding market. Speakers include Facebook's Deborah Liu, Microsoft Xbox's Ben Smith, Zynga's Mark Skaggs, and many more. Talks and panels will cover virtual goods beyond games, designing free-to-lay games for maximum engagement, the virutal goods markets in Europe and Asia, virtual goods and mobile apps, monetization infrastructure for virtual goods, and more. For full details and registration, visit the site.

 

Register with promo code S

FGD

 

and save 15%!
Vindicia offers an on-demand billing solution that manages subscriptions and one-time payments for online merchants. We work with some of the best-known brands on the Internet, including Symantec, Activision Blizzard, Intuit, and Atari/Cryptic. As an audited PCI Level 1 Service Provider and a SAS 70 Type II company, Vindicia securely handles online revenue of over a billion dollars annually. For more information, visit www.vindicia.com.

Curious about sponsorship? Please contact us.
When & Where

Art Institute of California
10 United Nations building / 1130 Market Street, which is located on the corner of 7th and Market Street.
San Francisco, CA 94102


Tuesday, October 19, 2010 from 7:00 PM to 9:00 PM (PDT)
Add to my calendar