Description
"Releasing Heaven's Purposes On Earth"
People across the world are intentionally praying for and blessing their neighborhoods, workplaces and schools as "Local Houses of Prayer" (LHOP)
A Gathering for Pastors, Prayer Leaders, Intercesssors and Prayer Teams
Come and hear Anne de Leyser speak about how God is moving through Local Houses of Prayer all around the world.
Friday, August 24th, 2018
1:00 - 3:00 PM
High Street Community Church, 850 High St, Santa Cruz, CA 95060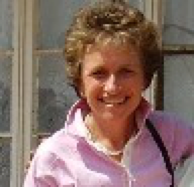 Anne is currently on the team of a Missional House of Prayer and Christian Retreat Centre called Ffald-y-Brenin in Wales. In recent years there has been extraordinary move of God that has been pouring out of this tiny place. This move of God has been described in the bestselling book called 'The Grace Outpouring'.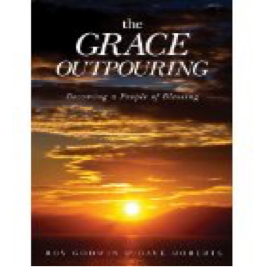 One of the key ministries flowing out of Ffald-y-Brenin is the planting of Local Houses of Prayer. Anne is Director of Local Houses of Prayer and within this role serves both in the UK and Internationally. Over the last few years she has developed some simple training resources which have now been translated into over 10 languages. Anne has trained leaders from all over the world in the principles of Local Houses of Prayer.
Anne served 10 years on the main Board of Tearfund. At the end of last year she retired from the International Board of Tearfund after 20 years of service as both a member and chair of this committee. She also served on the Board of Interhealth and is currently on the UK Board of Mission India and The Wall.
Anne qualified as an Engineer and did a Masters in Rural Development Planning. More recently she worked for 18 years as a Director of Cygnet, a consultancy involved in Leadership and Organisational Development. In her role in Cygnet, Anne worked in the areas of Strategy and Team development, Organisational and Cultural transformation, Executive Coaching as well as delivering Leadership programmes accredited by the Chartered Management Institute (CMI).
Prior to her work with Cygnet, Anne lived and worked in India, Malawi and Tanzania, Mozambique and Senegal.
Anne is married to David and has two sons. Anne and David attend their local church in the village where they live.
https://www.christiantoday.com/article/ffald-y-brenin-the-thin-place-on-a-welsh-hillside-where-god-works-miracles/91538.htm
For More Information Contact:
Edd Breeden Tel. 831-239-6817 Email: edd@breeden.us
Janet Vanderhoof Tel. 831-234-8103 Email: janethoof@gmail.com