Description
Do You Want To Change The World?
Do You Want To Learn Tactics To Help You Start Making An Impact?
Join Flynn Coleman for this workshop, where you will look at ideas about making a difference in the information and tech age, innovation and solutions that change the world, and how to triumph over the obstacles to achieving them. Whether you are looking to infuse more purpose and meaning into your life, or to create and tackle a specific project to make a difference, this interactive and interdisciplinary class will give you the context, practical tools, and grand vision to truly have an impact in the world, in your way.
We will draw on ideas from such themes as history, psychology, neuroscience, art, literature, history, philosophy, economics, and technology, to unwrap our ideas about changing the world. We will look at what gets in the way, and how to move past these challenges. From finding support, to learning about others' stories, to finding our values and purpose, we will flesh out our projects, put them into action, and plan where to go from here.
6:00PM - Cocktail Happy Hour & Snacks
6:30PM - Workshop begins
9:30PM - Workshop ends
---
Please come prepared with an idea for at least one project, large or small, that you would like to initiate.
---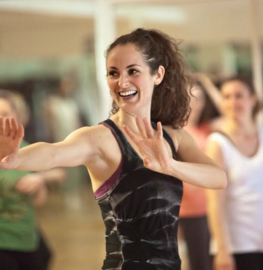 About The Instructor:
Flynn Coleman is an international human rights attorney, a mindfulness and creativity teacher, an author, a TEDx speaker, a Huffington Post writer, a former competitive athlete, a social entrepreneur and innovator, and a founder and CEO. She has a background in innovative approaches to economic empowerment and economic development, behavioral economics, international trade, war crimes, political reconciliation, humanitarian law, and improving access to justice through innovation. She holds a BSFS from Georgetown University, a JD from UC Berkeley School of Law, and an LLM from the London School of Economics and Political Science.
Learn more: flynncoleman.community
---
By attending this workshop you get a free day pass to cowork at 1920C