Description
The Centre for Transformative Innovation is holding a public lecture with the 2017 Clunies Ross Innovation Awardee: Professor Mike Xie FTSE
ESO/BESO CHANGES THE WAY WE BUILD THINGS
Prof Mike Xie FTSE, Director of the Centre for Innovative Structures and Materials at RMIT University, has made significant contributions to the original development and subsequent adoption of a technology known as Evolutionary Structural Optimisation (ESO) and Bidirectional ESO (BESO).
This technology has been used to design many landmark buildings and other novel products around the world. Major companies in Australia including Arup, Boeing and Thales have collaborated with Professor Xie to design light-weight and high-performance structures and materials using ESO/BESO.
The original ESO technique, first proposed by Professor Xie's team in 1992, was based on the simple concept of gradually removing inefficient material from a structure so that the resulting shape would evolve towards the optimum. A more robust technique known as BESO, which was introduced by Professor Xie's team a few years later, allows material to be removed and added simultaneously by redistributing the under-utilised material to the most needed locations.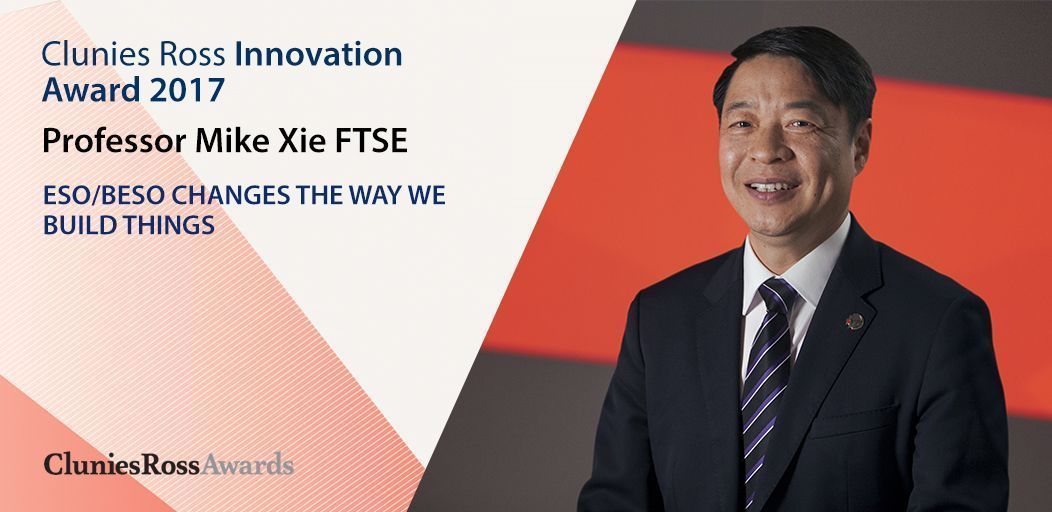 Event Information
Arrivals at 6:45 PM with light refreshments for a 7:05 PM lecture start.
The lecture will be followed by networking drinks and canapes.
CLICK HERE FOR A MAP

Parking

The closest paid car park structure is on Wakefield St. However, 1 & 2 hours free off-street parking may be available along William Street and surrounding streets. These are subject to restrictions, please double-check signage.
Date and Time
Location
AGSE207 Lecture Theatre
AGSE Building
50 Wakefield Street
Hawthorn, VIC 3122
Australia