Description
Changing the Story Together: Inspiring our Youth to Thrive in an Ever-Changing World
Hosted at CitiBoces Mexico campus, 179 County Route 64, Mexico, NY 13114 on July 19 & 20, 2017
Join the Wisdom Thinkers Network in a two-day summer institute to equip all our children with a character-rich foundation needed for a meaningful life in school, community, and the workplace.
2 days
3 internationally known speakers
8 distinct exciting interactive professional development workshops focused on three key themes including: Whole Child Interventions, Raising Resilient Children, and Sustainable Livelihoods, plus great networking opportunities.

Full Speaker Biographies and program information available: http://www.wisdomthinkers.org/change-story.
Registration fee $50 for both days includes beverages and a light lunch.
---
Presenting nationally known speakers:
Dr. Jonathan Cohen, NSCC – President, National School Climate Center
"Building a Positive School Climate - Promoting a Community of Upstanders: Preventing Mean, Cruel and Bullying Behavior"
Nationally known expert on School Climate and Bullying Prevention -www.schoolclimate.org
Dr. Darcia Narvaez, Director, Notre Dame's Collaborative for Ethical Education
"Building The Nest: From brain function to flourishing children and communities of character"
Award winning author and researcher on how early life experience influences societal culture and moral character in children and adults: 2015 - William James Book Award: Neurobiology and the Development of Human Morality: Evolution, Culture and Wisdom and Editor, Journal of Moral Education
Dr. Naresh Singh, International Development Consultant
"Changing the story from Poverty to Sustainable Livelihoods"
One of world's foremost experts on poverty alleviation – former principal UNDP advisor on poverty and sustainable livelihoods, and former Exec. Director, UN High Level Commission on Legal Empowerment of the Poor. He has worked in over 60 countries. www.sustainable-livelihoods.com
...and two days of interactive workshops focused on three themes: Whole Child Interventions, Raising Resilient Children and Sustainable Livelihoods.
Registrants will receive a copy of the final program as it becomes available, by email.
Both days Include beverages and a light lunch.
---
Event Sponsors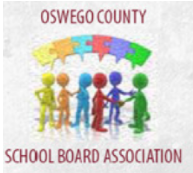 Date and Time
Location
Center for Instruction, Technology, and Innovation at their Mexico Campus
179 County Route 64
Mexico, NY 13114