Changing the Game in Japan's Equity Markets: An Update on Corporate Governance Reforms

Tuesday, April 3, 2018 from 6:00 PM to 7:30 PM (EDT)
Event Details
IMPORTANT MESSAGE:

Registration for this symposium is now closed, although walk-ins will be accommodated. 
The Center on Japanese Economy and Business, Columbia Business School and 
The Mitsui U.S.A. Foundation present:
The 19th Annual Mitsui USA Symposium
Changing the Game in Japan's Equity Markets: 
An Update on Corporate Governance Reforms 
Tuesday, April 3, 2018 | 6:00 p.m. - 7:30 p.m. (reception to follow)
Room 208, Warren Hall, Columbia Business School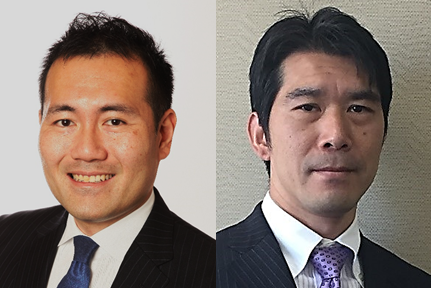 Akitsugu Era
Director and Head of Investment Stewardship Team, BlackRock Japan Co., Ltd.
Ryota Kimura
Chief Representative & General Manager,
New York Representative Office, Japan Exchange Group, Inc. 
 Moderated by:
Alicia Ogawa
Director, Project on Japanese Corporate Governance and Stewardship,
Center on Japanese Economy and Business, Columbia Business School 

Topics to be covered:
How have the recent corporate governance reforms in Japan changed the environment for large investment firms such as BlackRock?

The Tokyo Stock Exchange is increasingly being cast as a policeman in light of a recent spate of Japanese corporate scandals, Toshiba in particular. How is the TSE dealing with its increased responsibility to create free, fair and transparent capital markets?

There is a new level of excitement on the part of foreign activist investors about opportunities in Japan. What surprises might they find? Is their enthusiasm justified?
Biographies:   
Akitsugu Era, Director, is Head of Investment Stewardship function at BlackRock Japan. Based in Tokyo, Mr. Era is responsible for BlackRock's stewardship activities in Japan, which include proxy voting and engaging with Japanese companies on issues material to the long-term value of the investee company or the industry. 
Prior to joining BlackRock in 2011, Mr. Era worked at Nikko Asset Management from 2006, where he was responsible for the firm's corporate governance activities while also taking on the role of fundamental equity analyst, covering the Japanese internet and utilities sectors. He also has seven years of experience as CEO of an internet web hosting provider, which he co-founded in 1999.

Mr. Era is a member of several public working groups in Japan, including the Corporate Governance study group, Forum for Integrated Corporate Disclosure and ESG Dialogue, Corporate Reporting Lab, established by Ministry of Economy Trade and Industry, and the structural reform promotion meeting for the Prime Minister of Japan's Cabinet office. He also contributed to the government-led initiative Ito Review Competitiveness and Incentives for Sustainable Growth: Building Favorable Relationships between Companies and Investors and the FSA/TSE Council of Experts concerning the Japanese Stewardship Code and Corporate Governance Code.

Mr. Era studied at London Business School and earned an MBA from Keio University in 2006 and a BS in liberal arts from ICU in 2002.
Ryota Kimura is a Chief Representative & General Manager of New York Representative Office, Japan Exchange Group, Inc. (JPX), Tokyo Stock Exchange, Inc. (TSE), and Osaka Exchange, Inc. (OSE). The New York office led by Mr. Kimura is responsible for promotion activities related to all products listed on TSE and OSE, such as cash equity products, fixed income products and derivatives products, as well as research activities regarding the securities and derivatives markets in the US.
Prior to his current role, Mr. Kimura was a Head of Product Development, New Listings Department based in Tokyo, Japan. The team was responsible for developing listing rules for structured financial products, such as exchange traded funds (ETFs), exchange traded notes (ETNs), real estate investment trusts (REITs), TOKYO PRO-BOND Market (TPBM), and etc. as well as promoting these structured financial products to the TSE market.
Previously, Mr. Kimura was Senior Manager of Financial Planning, Treasury Department at Tokyo Stock Exchange Group, Inc. for five years and he spent six years at TSE's Stock Market Department and led the development of trading rules and regulations for cash equity products including ETFs and REITs.
Mr. Kimura received his MBA from the Darden School at University of Virginia (USA) and his BA in Economics from Waseda University (Japan).


This event is free and open to the public. Advance registration is required.
General Contact: Emiko Mizumura, em2265@columbia.edu
Media Contact: Ryoko Ogino, ro2213@columbia.edu 

Please be advised that this event will be photographed, so your image may appear on our website later. 
If this is an issue, please let us know. Thank you.
When & Where

Room 208, Warren Hall, Columbia Business School
1125 Amsterdam Ave
New York, NY 10025


Tuesday, April 3, 2018 from 6:00 PM to 7:30 PM (EDT)
Add to my calendar