Description
Hailed as "inspiring" by the Los Angeles Times, Black Women in Medicine, a groundbreaking documentary by Crystal R. Emery is a moving portrait of tenacious women who succeeded against all odds in the male-dominated medical field. It showcases rarely seen footage of Black women practicing medicine during critical operations, in emergency departments and at community wellness settings. From Rebecca Lee Crumpler, who, in 1864, became the first Black woman to receive a medical degree, to current-day trailblazers like Dr. Joycelyn Elders, the first African-American U.S. Surgeon General, and Dr. Jennifer Ellis, one of only six American Black female cardiothoracic surgeons – the film demonstrates the heights that can be reached with determination and perseverance. The impact of the film is enhanced by the companion book, Against All Odds; Celebrating Black Women in Medicine.
4:00 pm - Reception
4:30 pm - Booksigning with Dr. Deborah Prothrow-Stith, Dr. Jessie Sherrod, and Dr. Roberta Doucet
5:00 pm - Screening of Black Women in Medicine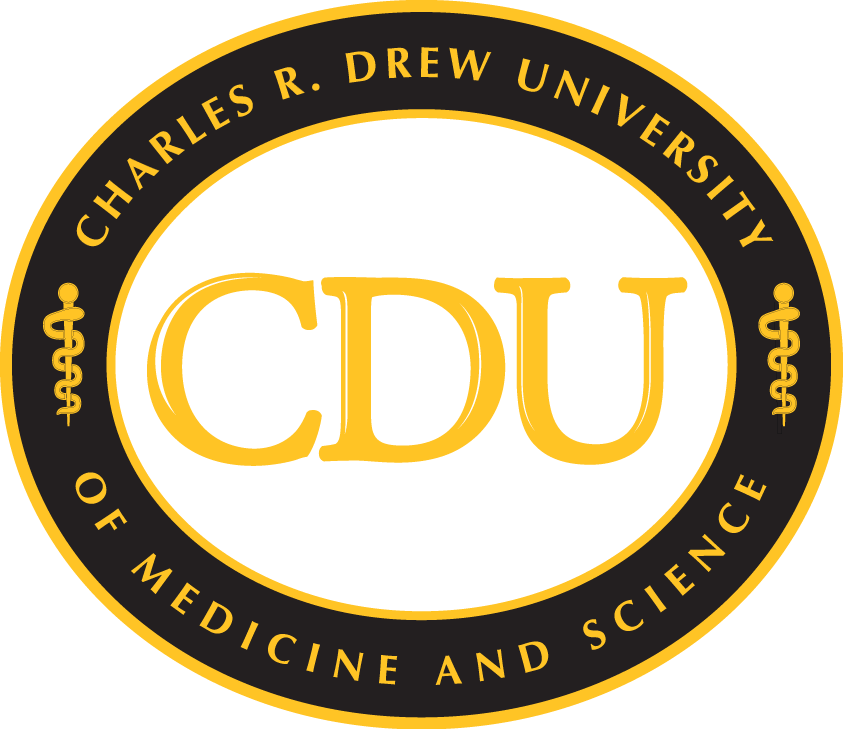 Charles R. Drew University of Medicine and Science is a private non-profit student centered University that is committed to cultivating diverse health professional leaders who are dedicated to social justice and health equity for underserved populations through outstanding education, research, clinical service, and community engagement.The University strives to improve the health status of underserved communities through innovative biomedical research, and progressive health policies. By maintaining and expanding relationships with local medical schools, research institutions and community-based organizations, Charles R. Drew University is focused on eliminating the health disparities by providing access to and delivery of healthcare services to underserved populations.
This project is funded in part by The California Endowment, The Gordon and Betty Moore Foundation, and W.K. Kellogg Foundation.