Sales Have Ended
Ticket sales have ended
Thank you for supporting Changing Horses! We look forward to your participation!
Sales Have Ended
Ticket sales have ended
Thank you for supporting Changing Horses! We look forward to your participation!
Description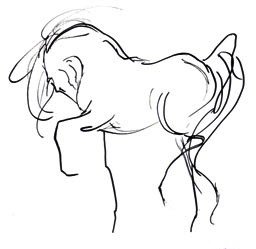 Please join us for this one of a kind experience that integrates with the film, Changing Horses! If you are on the journey of self development, personal growth, and understanding or just wish to take the first steps in learning more about yourself and your life path, this event is for you!

Being with horses will help you connect with yourself and move beyond your thoughts and emotions, which often stand in the way of a more self actualized state of being. Horses help us to feel our bodies and work through patterns, emotions, and blockages that often prevent us from living in our true nature.

After these 2 days, you will know how to feel more comfortable with your emotions, take ownership of your feelings and lifestyles, and empower yourself to truly be WHAT you are!

Coaches, trainers, therapists, teachers, psychologists, system workers, body workers etc. who wish to tap into the wisdom of horse consciousness for their own work are enthusiastically invited! As a coach or therapist, this event will give an extra dimension to your work with others, and will offer you inspiration and new methods to integrate in your work.
Why participate?
Are you looking for inspiration and new insights in your life?
Do you have a longing for more awareness, freedom and balance in your self?
Do you want to dive into your own personal process of self-understanding?
Do you wish to make a connection to the horses and feel on a deeper level their message to us humans?