Changing From the Inside Out: Business Owners Seminar

Thursday, December 3, 2009 from 7:00 PM to 9:30 PM (PST)
Event Details
Changing from the Inside Out
Thursday, December 3rd, 2009
7:00-9:00PM
The Bodhi Tree, West Hollywood, CA
Presented by Devon Crabtree and Erin Lanahan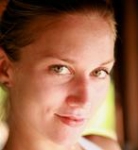 Business Owners - Pay Attention!
Whether you consciously realize it or not, YOU ARE YOUR BUSINESS. While it is important to take care of your employees, clients, family, and friends, who is going to take care of YOU?  Make yourself a priority!
Before the holidays get underway and before you start putting together your list of resolutions for 2010, join us at this fantastic event. This one evening is a great step in the right direction in terms of taking care of yourself.
Erin Lanahan and Devon Crabtree will be sharing their experience and insights on lifestyle and health and will touch on four key areas:
Prevention

Stress Relief

Energy

Weight loss (from a holistic standpoint)
Making health and fitness a priority will ultimately make your life much easier. Our experts will be sharing a wealth of information that will support you and help you keep doing the things you love to do! Erin and Devon are not "one size fits all" kind of people. We're all incredibly unique in terms of who we are – our biology, habits, preferences, lifestyle, interests, goals…and the list goes on. Our presenters will present a variety of options and techniques and at the end of the evening, you'll walk away with some solid insight into what can work for YOU.


After the interactive presentation, you'll have a chance to network with the fabulous business owners and community members in attendance.
Erin and Devon will be raffling off TWO great packages for attendees. Each package, a $450 value, features:
One-on-one session with Erin

One-on-one session with Devon
(Each offers grocery store tours, menu planning, health counseling, weight loss coaching, and personal training)
Massage and facial combo compliments of Shayna Schroeder

You won't want to miss this very special event!

WHERE YOU CAN ALWAYS PARK         
The Bodhi Tree: Three off-street parking spaces near the front of
the Used Book Branch at 606 Westbourne Drive. 
 
Valet Parking: The Valet Parking drop-off/pick-up area is the parking meter
space in front of the Bodhi Tree Events Room at 8583 Melrose Avenue. The
cost is $5.00 and is available every day from 10:30 am-10:30 pm. The Bodhi
Tree will provide the valet fee of $5.00 with a same day purchase
in the store of $15 or more! 
 
Parking Meters: You may park anytime wherever there is a parking meter (this
includes Melrose Avenue and on side streets as well).The meters are free after 6:00 pm

The Pacific Design Center: The nearest parking lot is at the Pacific Design
Center at the corner of Melrose Avenue and San Vicente Boulevard, just 1 1/2
blocks west of the Bodhi Tree.  The designated entrance is on San Vicente
Boulevard, across from the West Hollywood Park. 
After 6:00 pm Thursday - Saturday $9
Aside from these areas, many areas are PERMIT ONLY parking, so please pay attention to all signage!
About our presenters:
Devon Crabtree, Holistic Nutritionist, Certified Personal Trainer
IIN (Institute for Integrative Nutrition)
AADP (American Association of Drugless Practitioners)
Erin Lanahan: The Erin Lanahan Method (ELM) is the signature approach created by personal trainer and wellness coach Erin Elizabeth Lanahan. Based in Los Angeles, Erin has worked with celebrities and other high-profile clients in honing this program to get the best results in the shortest amount of time possible. She strives to create solid results you can see and feel from the inside out. She believes in manifesting one's best by changing the foundation of self first.
Erin has had a lifelong love affair with fitness, and was once an elite fitness competitor. She saw a perfect opportunity to combine her love of fitness and helping people when others kept asking her advice on how to look and feel as great as she did.  Thus, her fitness business was born. Erin's certifications include:  ACE, NESTA, NAFP, CPR and Bosu Training. She is cpursuing her Holistic Nutrition degree from New York's Institute for Integrative Nutrition.
Have questions about Changing From the Inside Out: Business Owners Seminar?
Contact empowerLA
When & Where

The Bodhi Tree Events Room
8583 Melrose Avenue
West Hollywood, CA 90069


Thursday, December 3, 2009 from 7:00 PM to 9:30 PM (PST)
Add to my calendar