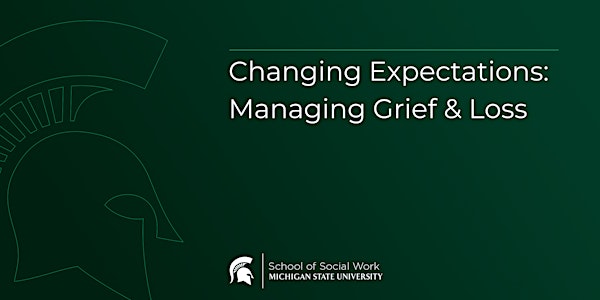 Changing Expectations: Managing Grief and Loss
Changing Expectations: Managing Grief & Loss #240-22
Refund Policy
Refunds up to 7 days before event
About this event
The child welfare professional's life is constantly touched by grief and loss. Whether it is secondary trauma from the cycle of loss experienced by the birth parents and children they serve, or the experiences they have with Foster/Adoptive/Kinship parents caught in the loop of grief and loss themselves, or their own personal losses outside of work, learning how to better cope will strengthen endurance. Learn how to redefine grief and loss. Understand your expectations of your own healing process and to recognize the signs in your clients. Reframe your new reality and move forward. This webinar will utilize video clips, journaling activities and some group discussion.
Beginning and introductory skill levels.
1 CECH
As a result of this workshop, participants will be prepared to:
1. Describe common myths about grief and loss related to the child welfare professional's journey.
2. Identify what grief/bereavement is and what is not (five stages of lifetime management).
3. Use tools to inform healing and proceeding with your reality.
Instructor: Jennifer Patrick, M.A., CFLE
Jennifer Patrick is a Certified Family Life Educator with her Master's degree from Spring Arbor University (2016) and her B.A. in Communications from Western Michigan University (1994). Jennifer began fostering when she was single in her late twenties. She currently parents 3 children, one biological and two adopted from foster care. She was a PRIDE (pre-licensing) trainer, currently trains G.R.O.W. (new pre-licensing training for FAK parents) and has served the state as a Recruitment and Retention Supervisor, PARC Family Worker and AFPRR Program Director for the AFPRR contract in Southwest Michigan.
Jennifer has been a co-presenter at the Annual FAK Conference in 2019, 2020 and 2021. She is the recipient of the 2015 Faith Community Excellence Award and is a certified trauma-informed trainer. Jennifer is purposeful and enthusiastic in educating and encouraging FAK parents for more positive outcomes for Michigan children in care.