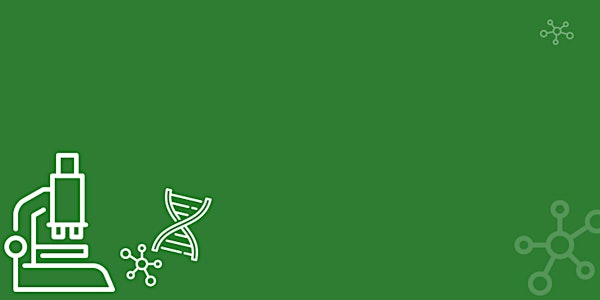 Changes Affecting Sponsors, CROs, Clinical Investigators, Sites
The Impact of Final ICH GCP E6 R2 Guideline on Budgeting and Contracts in Globalization Environment: Changes Affecting Sponsors, CROs
Refund Policy
Contact the organizer to request a refund.
About this event
1 hour 30 minutes

Mobile eTicket
Date: Feb 22, 2023
Time: 1 PM EST
Duration: 90 Mins.
Level: Intermediate to Advanced
Group Packages: Please contact ben@complyrules.com
Description
The ICH revised E6 guidelines was issued to reflect on the current research landscape: increases in globalization, study complexity, and technological capabilities. This session will explore the changes and evaluate the impact on the conduct of clinical trials.
Why should you attend:
Fear, uncertainty and doubt (FUD) liner for the marketing purpose
In this webinar we will identify the changes impacting investigators, sites, Sponsors, CROs: responsibilities and roles and explain the impact of the revisions on clinical trials conduct and organizational practices. Also, during this webinar we will evaluate solutions/applicability/modifications of organizational SOPs, processes, procedures and staff training; and discuss opportunities for implementing the revised guideline
Description of the topic:
Managing clinical trials, of any size and complexity, requires strategic planning and efficient execution. As scientific advances continue, the types of therapies being developed have higher potency and novel targets; and increased pressure to have study designs that speed up clinical development. In 2016, the ICH revised the E6 guidelines to further standardize processes in biomedical products development, decrease redundancies; and reflect the current research landscape such as increases in globalization, study complexity, and technological capabilities. The revised guidelines are entitled "Integrated Addendum To ICH E6(R1): Guideline For Good Clinical Practice E6(R2)." The ICH steering committee comprised of representatives from the pharmaceutical industry and the regulatory bodies of the United States, Japan, the European Union (EU), Canada, and Switzerland. In addition, observers include representatives from Brazil, China, South Korea, and the World Health Organization. The updated ICH GCP E6 R2 is more descriptive than the previous version and describes 26 items of change. These changes consist of new items in definitions; new sections on investigator responsibilities, including oversight; a substantial new sponsor section on quality management, including risk assessment; monitoring plans defined and implemented; introducing Risk-Based Quality Management; serious breaches, and, a new section on computer validation and electronic records, to name a few. This session will explore the changes to provide a better understanding of how they impact conduct of clinical trials. Practical information and a systematic approach in assessing organizational SOPs, processes and practices as well as designing modifications to assist with implementation will also be provided.
Areas Covered in the Session:
GCP E6 R2 Guideline,
Globalization,
Risk-based Quality Management (RBQM),
SOPs development and implementation, Standardization
Who will benefit
Directors of Clinical Operations
Medical Affairs specialists and leaders of this division
Project Managers
Staff from Pharmaceutical/Device Companies or Contract Research Organizations (CROs) involved with the management of clinical trials
New clinical or other Project Team Leaders who will be managing projects
Clinical, Regulatory, Research and Department (R&D) Staff who will design clinical trial programs
Clinical Research Coordinators (CRCs) and Clinical Research Associates (CRAs), Data Managers or others working in biomedical product development and/or interested in transitioning into clinical trials field
Grant Administrators
Regulatory Affairs
Quality Control(QC), Quality Assurance Specialists
Speaker: Marina Malikova, Executive Director, Boston University School of Medicine
Marina Malikova, Ph.D., MSci, MA, CCRA, RAC - Executive Director, Surgical Translational Research: Operations and Compliance.
Dr. Malikova has over 20 years of experience in the clinical research field. She has managed Phase I – IV studies involving investigational drugs, devices and biologics. She has worked on Industry-sponsored and Investigator-initiated trials in the fields of Surgery, Cancer Diagnostics and Interventional Radiology.
Dr. Malikova graduated from the Institute of Biochemistry, Russian Academy of Science, in Moscow, Russia with a PhD in Biochemistry. She also holds a Master's Degree in Clinical Investigation and Project Management Certification from Boston University.
In her current role as Executive Director, Dr. Malikova manages research efforts in 13 divisions of the Department of Surgery at Boston Medical Center. She is responsible for clinical trials and basic biomedical research operations, quality assurance, risk management, safety monitoring, strategic planning, and macro-management of research programs. She provides guidance and oversight to the Project Managers, Clinical Research Associates (CRAs), Clinical Research Coordinators (CRCs), and laboratory staff. She advises faculty/staff on protocol and informed consent writing; assists with BU IRB applications and submissions; provides oversight for data user agreements, cost coverage analysis and budgets development, contracts and licensing for clinical research; and ensures compliance.
Dr. Malikova has 10 years of teaching experience as an Instructor for Clinical and Biomedical Sciences Program, Metropolitan College. She has developed and taught several courses such as: Design and Conduct of Clinical Trials, Drug Development, Introductory Pharmacology, Clinical Trials Management at Boston University, School of Medicine.
She also served as an Instructor of the Good Clinical Practices (GCPs) course for the Master of Science Program in Clinical Investigation, Division of Graduate Medical Sciences, Boston University, School of Medicine since Summer, 2012.
Dr. Malikova is a member of Association for Clinical Research Professionals (ACRP), Drug Information Association (DIA), Regulatory Association Professionals Society (RAPS) and European Society of Radiology (ESR). Currently, she is serving as an Editor for SAGE publishing group and National Institute of Health (NIH) reviewer for grants and clinical trial proposals.
Additional service: (Personalized session)
We also do various similar customized events for our clients and it is specially tailored as per the client's requirement. We arrange calls between clients and our course instructors to better understand the training requirement and accordingly a training program is designed. The course duration ranges between 90 Mins and 12 hours. Most 6 hours and 12 hours of classes are split into 2 to 3 days considering customer convenience.
We have 500+ consultants who are associated with us and each have their own specialization example GxP, GMP,GLP, 21 CFR, Computer system validation, FDA Audit & Inspection, Bioassays, Design Control, Data Integrity, FDA regulation, Clinical compliance, and almost everything that falls under Risk, Quality and Compliance arena in the Life Science industry.
If you think that your team needs some kind of boost, update or refresher in Risk management and Regulatory compliance then let me know and we can design a highly cost efficient program for you.