Location
Oswald Durant Center
1605 Cameron Street
Alexandria, VA 22314
A Celebration of Women Artists, Makers, Leaders, and Entrepreneurs
About this event
We are delighted to invite you to The Changemakers Reunion on Saturday, September 24, 5-8 pm at the Durant Center, in Alexandria, VA.
We will gather to reconnect and celebrate the vibrant community we created together over the course of two decades of empowerment, entrepreneurship and community building, and share our stories, projects and the vision for continuing to shape a world where our differences become the source of our greatest strengths.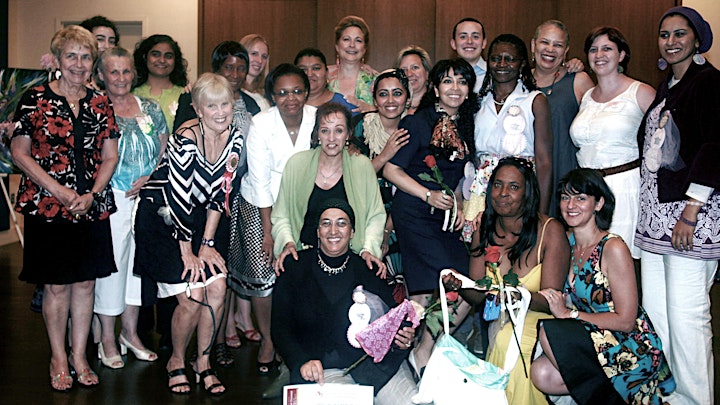 The event is open to alumni, friends, supporters, staff, interns, board, volunteers and anyone else involved in the making of Empowered Women International from 2001-2015.
Bring one of your artwork to show, a project to share, or a memento that stayed with you throughout the years. There will be a Changemakers Showcase to display it.
Please note, that this is an independently organized event hosted by Marga Fripp, MaryLouise Marino, Sharmila Karamchandani and Geanina Fripp Emerson.
Tickets are free of charge! Registration is open from July 5th to September 6th.
Donations are greatly appreciated. We need to raise $2,600 to cover space rental and other event costs. So far event participants donated $589 toward our goal. Please kindly make a donation to our GoFundMe page to help us make this event possible. Thank you.
For event questions, please email: marylouisemarino@gmail.com
To volunteer before or on the day of the event, please email Geanina: gcfripp@gmail.com
Join the Changemakers Reunion Facebook group to share stories and stay updated here!
Space is limited to 175 participants. Please RSVP to reserve your spot. In case you RSVP and no longer can attend, please change your RSVP to allow for another person to participate. If spots are filled, you may also register to be on the waiting list.