Description
February 2019: Changemakers: No Bull. Real Talk. How Women Can Change The World | BostonSpeaksSeries
We can change the world but we can't do it by ourselves. In this BostonSpeaksSeries, we chat with leading changemakers in Boston about lessons they have learned in their personal and professional journeys while fostering real and honest conversations about what it takes to lead and create impact.
TAKEAWAYS:

Honest and open conversations about success, failures and what it takes to create change in our society
Advice for individuals who wants to create more impact and a behind-the-scenes look at what our panelists are doing to lead and create change on a daily basis
Build relationships and network with changemakers, business professionals and entrepreneurs from Boston
Q/A with panelists
The BostonSpeaksSeries is a panel breakfast series for the entrepreneurial and business community. First Friday, every month. Learn more about BostonSpeaks.
AGENDA:
8:00-8:15 AM: Breakfast, Networking, Chit-Chats
8:15-8:20 AM: Introductions/Announcements
8:20-8:45 AM: Breakout Sessions
8:45-9:45 AM: Panel Discussion
9:45-10:00 AM: Closing, Shout-outs, Networking
***A Link To Tune-In Virtually Will Also Be Provided The Day Before***
---
PANELISTS: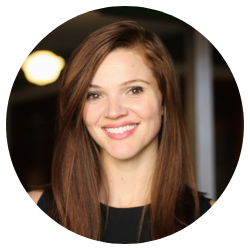 Kristin Van Busum -

Founder & CEO of Project Alianza
Kristin is founder & CEO of Project Alianza, a woman-led social enterprise that provides education for children living on remote coffee farms in Latin America. She is a TEDx and keynote speaker, Fulbright Scholar and MassChallenge winner. Prior to founding Project Alianza, she spent most her time (including weekends and holidays) writing policy briefs and congressional reports at The RAND Corporation, a global policy think tank. She grew up in Indiana (where she didn't really fit in), studied in New York City (where she worked hard and partied harder), vagabonded around Spain (as an English teacher to learn Spanish), lived in Mexico (to assist families at the border), and founded her company in the middle-of-nowhere Nicaragua. Having traveled to over 40 countries, she landed back in Boston in 2018 because it's walkable, sporty, innovative, inspiring, and most importantly, it feels like home. Learn more: www.projectalianza.org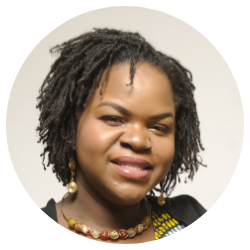 Natalie Gill-Mensah -

Mother and Global Health Leader
Natalie Gill-Mensah has over thirteen years experience working across health industries. Natalie has expertise in Global Health and has worked in over 20 countries and engaged with Ministry of Health officials across Southeast Asia and Africa. As a PwC alum, she has worked with fortune 500 health insurance, hospitals and pharmaceutical companies across the United States offering solutions across strategy, marketing, digital strategy, and operations. Natalie holds a BA from Wellesley College and an MBA and MSPH (Master of Science in Public Health) from UNC Chapel Hill. Connect with Natalie on LinkedIn: https://www.linkedin.com/in/nataliejgill/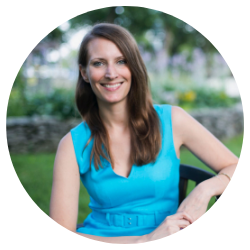 Amy Wendel -

Global Head of Corporate Social Responsibility at LogMeIn
Amy Wendel is Global Head of Corporate Social Responsibility at LogMeIn, where she oversees the billion-dollar SaaS company's philanthropy, social impact and robust volunteer program. Amy founded the CSR program in 2014 and has prior experience in Marketing and Operations at LogMeIn and small start-up tech companies. Amy holds a Master of Liberal Arts in Museum Studies form Harvard University, a Bachelor of Arts in Art History from Northeastern University, a Certificate in Corporate Citizenship from Boston College and a Certificate in Marketing Strategy from Cornell University. In her free time, Amy runs a small non-profit, Project MEMA, that she founded in 2010, supporting over 200 students in the Kilimanjaro region of Tanzania, East Africa. Follow Amy here on Twitter: https://twitter.com/amylwendel
Your Hosts: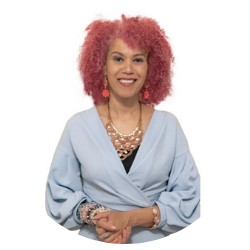 Catherine Storing - TEDX/Keynote Speaker, Best Selling Author, Writer's Coach, Certified Christian Mentor


My 12-years of corporate purchasing in multiple industries, strategic sourcing experience, combined with my 8-years of coaching, and writing/teaching give me a well-balanced array of tools and expertise to choose from and generously share when helping others uncover and polish their authentic writing voice.
Did I mention that I have written TWENTY-ONE books in a little over three years? I am the creator of The Teach Your Easy System™, The Writing Made Simple Academy, among many other programs.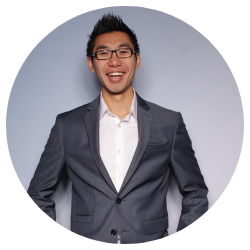 KIT PANG, FOUNDER OF BOSTONSPEAKS
Kit Pang is a Communication Expert TEDx, Inbound and Keynote speaker, the host of the BostonSpeaksSeries and the founder of BostonSpeaks. He is on a mission to help individuals become exceptional speakers and communicators. He started this monthly breakfast series in order to build a community where entrepreneurs, business professionals, workaholics and individuals could come together to get motivated, learn the latest tips and discover new insights. @kitpangx www.bostonspeaks.com
Thank You To Our Sponsor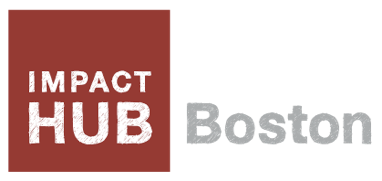 ---



About BostonSpeaks: Communication & Public Speaking Training
BostonSpeaks offers private coaching, group classes and corporate training to help individuals take their communication and public speaking skills to the next level. Our mission is to equip individuals with the necessary skills, connections and mindset to become more successful in their professional career and life. Learn more at