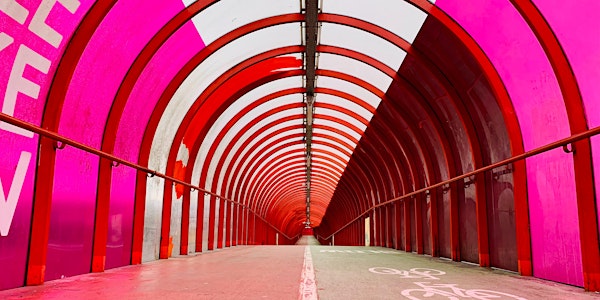 Changemakers and Pioneers
A showcase of EU funded projects from Scottish universities & their partners and a chance to explore future opportunities for collaboration
By The Research and Innovation Office
Date and time
October 27, 2022 · 9am - October 28, 2022 · 2pm CEST
Location
SCOTLAND EUROPA Scotland House Rond-point Robert Schuman 6 1040 Bruxelles Belgium
About this event
Hosted by Glasgow Caledonian University and the University of the West of Scotland, this event is a celebration of the changemakers, the innovators and pioneers who have been able to develop unique projects through European funding. Despite the obstacles placed before UK institutions and the challenges for future collaboration, there is a real need for us to continue to work together to ensure that our achievements have meaningful impact and to explore opportunities still open to us.
In an uncertain world it is essential that we applied our research and our technologies through more creative, holistic and socially innovative approaches.
Thursday 27th October
9.30-10.00 Registration
10.00-10.15 Welcome
10.15-11.00 Setting the Scene. Overall concept and format for the event, the commitment of Scottish universities and opportunities for collaboration.
Social innovation and the Common Good at Glasgow Caledonian University Mark Majewsky Anderson, Director of Research and Innovation, GCU
University of the West of Scotland Commitment to the SDGs Helen Kennedy, Head of Research, UWS
Still Open for Business James Sharples, Scotland Europa
11.00-12.00 Parallel Sessions
Session 1 Health – new approaches to health care where patients play an increasingly active role:
Long term conditions (Martijn Steutjens - GCU)
Health Economics (Mary Lynch - UWS)
Co-creation in Health (Seb Chastin - GCU)
Session 2 Society and Digital Innovation – how digitisation can be harnessed for societal benefits:
Educational e-gaming (Murray Leith - UWS)
Social Innovation, User Research (Stefano de Paoli – Abertay)
Digital missions for care in the social economy (Silvia Sordi – Arco Lab)
12.00-13.00 Lunch
13.00-13.30 On the Horizon – Upcoming opportunities through EU funding and the relevance of social innovation in the programme.(Blazej Thomas, UKRO)
13.30-14.30 Parallel Sessions
Session 1 Environment and Energy – Meeting today's major challenges in our environment:
Water and the environment (Ania Escudero - GCU)
Microscopic challenges (Fiona Henriquez – UWS)
Energy challenges across the world (Emad Farrag - GCU)
Session 2 Creative solutions – How societal challenges are tackled through creative solutions:
Design, social innovation and sustainability (Teresa Franqueira, University of Aveiro)
Transforming the Fashion Industry (Lindsey Carey - GCU/Esteban Galan - Universidad Valencia)
14.30-14.45 Coffee
14.45-15.45 Social Innovation projects - A showcase of current social innovation projects:
Atlantic Social Lab implementing and scaling up social interventions in welfare services, active public engagement, inclusive green economy and the private sector.
SEVERE Social enterprise through virtual environments and remote entrepreneurship in six universities across Europe including a micro-internship programme
SocialB Social Business Educational Ecosystem for Sustainability and Growth
15.45-16.00 Final Assessment of results of the social innovation calls financed by the EU Programme for Employment and Social Innovation (EaSI) 2014-2020 (Ildar Daminov, Visionary Analytics)
16.00-17.00 Speed Brokerage session – An Interface between science, technology regional development and social innovation: in a guided activity participants given the opportunity to reach out to complementary projects and groups.
17.00-19.30 Reception – wine and canapes to finish off the day's activities
Friday 28th October
9.00-9.30 Welcome
9.00-9.30 Welcome: Michael Grosse EU Directorate-General for Employment, Social Affairs & Inclusion. How do we harness our capacity to address social challenges; provide reliable, future-facing organisations; and sustainably recover from the COVID-19 pandemic? How do we ensure that all communities experience these benefits – including rural areas, or those who do not already benefit from social funding and expertise? Six transnational projects are developing answers to these questions and building social innovation "Competence Centres" in nearly all EU Member States.
9.30-10.45 A Gathering of Social Innovation Competence Centres Centres describe their achievements and discuss cross-fertilisations
European Social Innovation Alliance (ESIA) Daniel Kruger / Sven Zivanovic
Building Capacity for a Sustainable Society (BuiCaSaS) Mickael Barth / Marta Marczis
Pan-European Social Innovation Lab (PEnCIL) Tomas De Groote
SI-Plus István Tamás Szenttamási
European Social Innovation Competence Centre, Lithuania Asta Jurgutė
10.45-11.00 Coffee
11.00-12.00 Parallel Sessions: Deep-dive exchange of best practice
Social Entrepreneurship Théa Bazet / Ella Camille
Social Innovation for regional development Marta Marczis
Creating a European Social Innovation ecosystem Louise Pulford
12.00-13.00 Speed Networking session – A final opportunity to forge partnerships for the future
13.00-14.00. Lunch and close.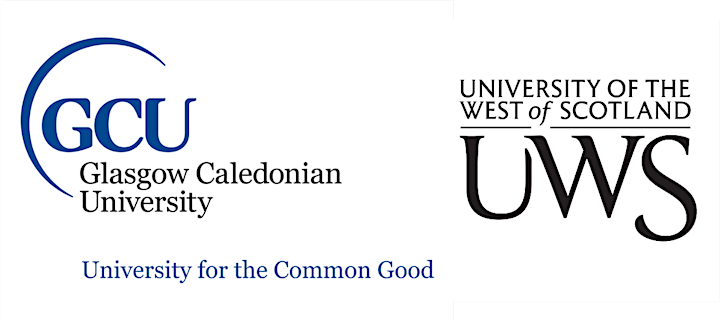 Privacy Notice
Background
This Privacy Notice is designed to explain how and why information about individuals signing up for events through this project and site is used and managed.
All of the personal information will be treated in accordance with the terms of the Data Protection Act 2018 and the General Data Protection Regulation (GDPR). This means that confidentiality will be respected and that appropriate security measures will be taken to prevent unauthorised disclosure. This notice is intended to meet the transparency requirement of the legislation and to ensure that all individuals in the categories above know how their data will be processed.
Using your personal information
Who will process my information?
Under Data Protection law the University is the "data controller". This means that the University is responsible for how it uses and processes your information and complying with requests relating to your personal data.
Why do we collect and use your personal information?
The University collects, holds and uses information about you through this project for the following reasons:
· Administrative and financial management reporting confidentially to the European Commission in compliance with our project funding requirements
· Communications necessary to your attendance at events associated with the project/this event
How long is the information kept?
The University will retain your information only for as long as necessary for the purposes of reporting to our funder the European Commission/British Council for the duration of the project.
Where do we obtain information from?
We obtain information directly from the individual themselves (data subject) through their registration for attendance at our event.
What information is being collected and used?
Information that is collected is your name, institution and organisation.
Who is the information shared with?
Your information will be shared internally only with those individuals who require it in the course of their duties for the running of the project and event.
Information will be shared confidentially with the funder of the project for audit and reporting purposes related to proof of attendance at events and participants involved.
How is the information kept securely?
Information is kept securely on University equipment in line with University Information Security and Data Protection Policies. Access is restricted to only those staff or authorised agents who require it and on a "need to know" basis.
Your rights
You have the right to:
· Find out what personal data we process about you and to request a copy of the data
· Ask us to correct inaccurate or incomplete data
· Withdraw consent to process your personal data, if you were asked for and provided consent
If you think we are acting unfairly or unlawfully you can:
· Object to the way we are using your data
· Complain to the UK Information Commissioner's Office
Under certain conditions you also have the right to ask us to:
· Restrict the use of your data
· Erase your information or tell us to stop using it to make decisions about you
· Provide you with a portable electronic copy of data you've given us
Please contact us if you wish to exercise/enquire about any of these rights.
Contact Details
Data Protection Officer (DPO), Department of Governance, Britannia Building, Glasgow Caledonian University, Cowcaddens Road, Glasgow, G4 0BA, Email: dataprotection@gcu.ac.uk
Legal basis for using your information
The legal condition which enables the University to process personal information is found in Article 6 of the General Data Protection Regulation (GDPR). In particular with relation to this event/project we rely on:
· Article 6(1)(b) performance of a contract
Further information
The Information Commissioner's Office website: http://www.ico.org.uk
The University's Data Protection webpages: https://www.gcu.ac.uk/dataprotection/
Further information is available in the Student Privacy Notice and Staff Privacy Notice:
https://www.gcu.ac.uk/dataprotection/