#Changed: 2015 Full Gospel Baptist Church Fellowship International Conferen...
Description
Our 2015 International Conference is a historical time for our Presiding Bishop Founder Paul S. Morton, Sr. and the entire Full Gospel Baptist Church Fellowship, International. The conference will take place July 15-17, 2015 in New Orleans, LA.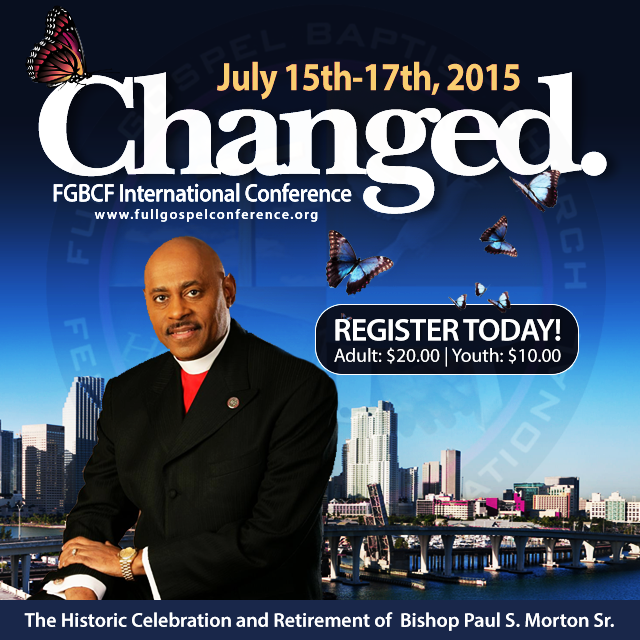 #CHANGED
The host hotel is the Hyatt Regency New Orleans. A one-night non refundable deposit is required. Rates are as follows: $159/king or 2 double beds, $350/1 bedroom suite and $450/2 bedroom suite. CLICK HERE to book your hotel.