Description

CHANGE YOURSELF, CHANGE THE WORLD:

Align your inner power with your purpose workshop
In a world filled with unprecedented change and amazing opportunity, it has never been more important to take charge of your life and future — if you don't, who will? If not now, when?


We all have a bonfire waiting for us deep inside... all we need is to find our match, ignite our fire, and set our world ablaze. But sometimes we need help in finding that elusive match.

Come and look inside, and see yourself in new ways and expand your personal leadership capacity in just a few days. And walk away with a visual life map and pathway to start creating your future, starting today, with a focus on your:


1) PURPOSE: Why? your unique gift/s — your destiny.

2) PLACE: Who and Where? your community and stakeholders, and where to find them — your destination.

3) PRACTICE: How? your practice of best serving them — your journey.

Everyone has at least one unique gift: Discover what yours is, who will most benefit from it, where to find them, and how to best share it. All too many of us have been giving away our power to others for far too long... it is time to reclaim what is rightly ours and be the change we wish to see in the world.
What You Will Gain: Through this workshop, you will gain a deeper understanding of where you came from, where you are, and where you are going — and will leave with a life map and pathway that will help you to start putting it to work and bring it to life for the benefit of you and others. You will learn that the path consists of three major steps: Purpose, Place and Practice — all based on sharing your unique gift/s — and you will learn how to connect, make a difference, and leave a legacy. 


Come and start the process with Whitney Vosburgh, co-author of the best selling WORK THE FUTURE! TODAY books, and Marcus Druen, masterful workshop facilitator in over 20 countries, to find your path and begin your journey to Purpose, Passion and Prosperity, guided by your North Star.
Dates: The same workshop will be offered August 10-11th and again August 17-18th: Saturday 9-6pm and Sunday 9-12am
Location: in Berkeley at a space to be determined depending on number of participants


Next Workshops: Whitney and Marcus will be teaching a similar residential workshop called "Be Your Own Leader: Become the leader you always wanted" at 1440 Multiversity in Scotts Valley near Santa Cruz on November 15-17th, 2019. More details to come! Their site is: www.1440.org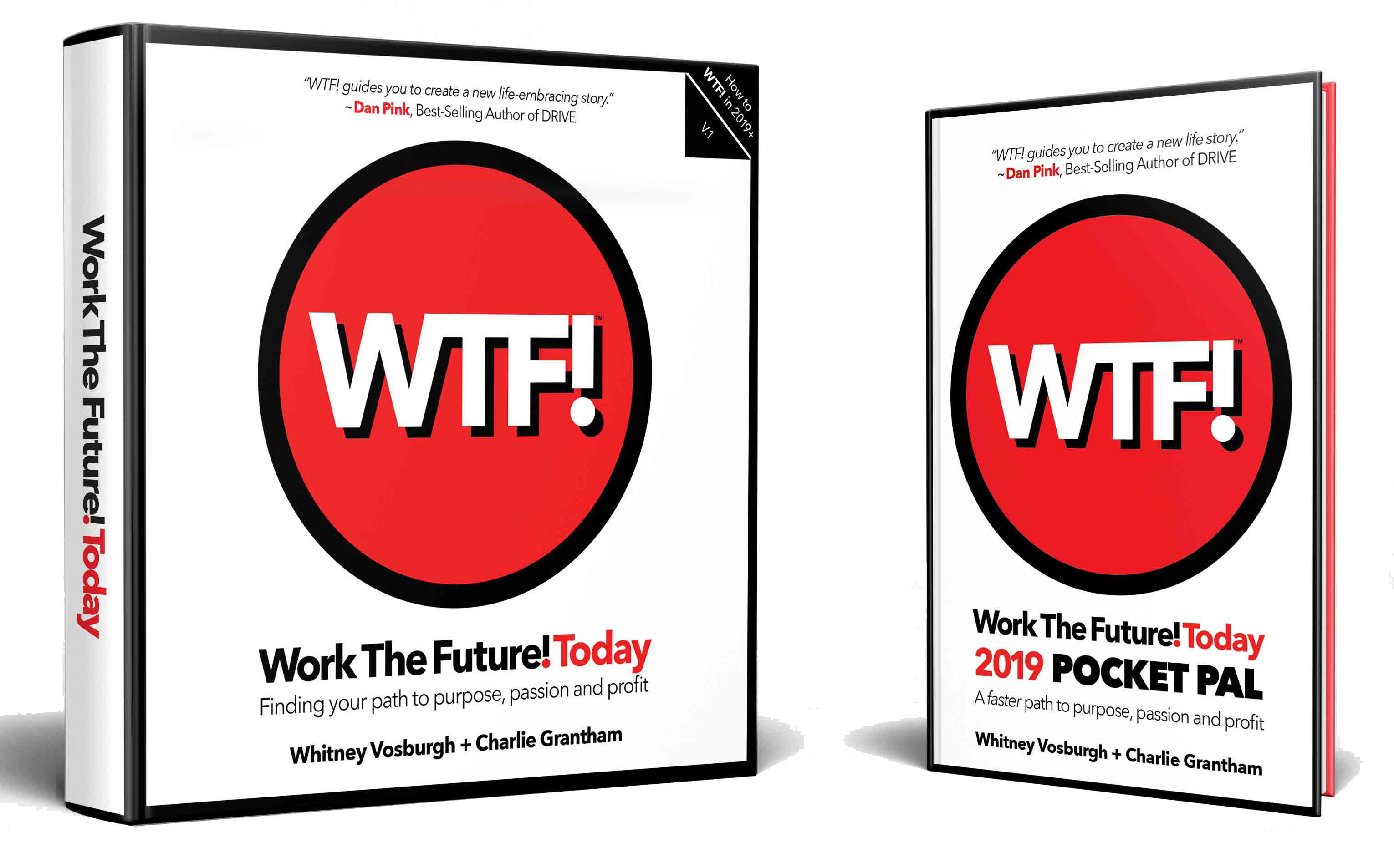 The Change Yourself, Change the World workshops are inspired by the frameworks, content and pathways provided by the two WORK THE FUTURE! TODAY books with a foreword by Dan Pink. They are available on Amazon: https://amzn.to/2Xu3roC and https://amzn.to/31QEByp