Description
Do you want to feel calmer? Would you like to be healthier? Do you need to reduce your levels of anxiety or depression?
Literally thousands of studies have shown the benefits of meditation, including improved mental health, more effective immune functioning, slowed aging in the brain, and improved life satisfaction and happiness. Meditation works!
Clear, practical and down-to-earth, our online course will help you harness the power of meditation to transform your life.
Change Your Mind: Meditation for Beginners is a 28-day introduction to two foundational meditation practices that help us to develop mindfulness and kindness (or lovingkindness). These are clinically proven to help us find greater balance in our lives and to experience greater wellbeing and peace. Step by step, you'll learn to become calmer, more patient, and more emotionally positive.
This event is suitable for people of all levels of experience, including complete beginners. It's an introduction to meditation that's especially useful for those who think they can't meditate!
Course benefits
This course will help you to:
Handle formerly stressful situations with grace and ease
Reduce your levels of stress and anxiety
Enjoy small, simple pleasures in life
Increase your capacity for self-forgiveness and self-kindness
Enhance your ability to relate harmoniously to others
Be more in control of your emotions
Develop a greater sense of meaning, purpose, and joy in your life
Course format
You'll receive:
Daily guidance in the form of an email from Bodhipaksa, containing reflections and meditation instructions.
Ten guided meditation recordings (from 8 to 30 minutes in length: average is 15 minutes).
Access to an online community where you can share your experiences, ask questions, and receive support and encouragement.
This event is suitable for people of all levels of experience, including complete beginners.
What other participants have said
"It was a wonderful experience. For years I've been sitting alone, and this experience of sitting with a group, sharing and being together motivates, emphasizes the basics, and creates a community of focused people." Paul C.
"It's been a delightful journey. I meditated every day of the challenge. 'I meditate every day, it's just what I do, it's part of who I am.' Thank you!" Lizzie E.
"If 28 days can have such an impact on my practice, imagine what 28 weeks, 28 months, 28 years ( I should live so long!) of meditating every day can have!" Jennifer O.
"Thanks to all for a wonderful experience. I'm so glad we did this together!" Scott K.
About the instructor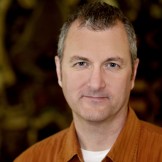 Bodhipaksa has been practicing Buddhist meditation for over 30 years, and teaching for around 25 years. He formerly taught meditation in the Department of Religious Studies at the University of Montana, and for several years ran a thriving retreat center in the Scottish Highlands. He is the author of more than a dozen books and audiobooks, and has been published in six languages. In 2001 he founded Wildmind, an online meditation center. He has been a member of the Triratna Buddhist order since 1993. He is originally from Scotland, but now lives in New Hampshire. He has two children.
Scholarships are available
A limited number of scholarships are available for those who would like to participate but are unable to make a donation. If you would like to take advantage of one of these scholarships, please write to us: mark@wildmind.org.
Questions, comments, problems?
Email mark@wildmind.org