Looks like this event has already ended.
Check out upcoming events by this organizer, or organize your very own event.
Change Your Language, Change Your Life Workshop II (Nov 3, 2012)

Saturday, November 3, 2012 from 9:00 AM to 2:30 PM (EDT)
Event Details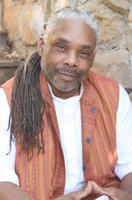 Change Your Language, Change Your Life Workshop
with Doctah B Sirius
The Subconscious mind is like a genie, our thoughts, words, and feelings are its commands, it takes us literally. We are what we eat, think and speak.  Our thoughts become words, words become actions, actions become habits, and habits harden into character.  The way we speak and think, along with emotion and tonality determines the direction of our lives, this creates our paradigm. Like any operating system, there is a command language also known as a syntax, that creates outcome. This is also known as "the language of empowerment". Proper use of this way of speaking, sends a clear message to our organic central processing unit, known as the sub or unconscious mind, and determines our mental, physical, and spiritual state of being. We are in a period known as The Quickening, where the earth's vibrations also known as circadian rhythms, are speeding up, and our thoughts manifest faster than ever before.
Our words must be in alignment with our intentions to take control of our destiny.
The information shared in this workshop will help us access this awesome powers within ourselves.  This workshop will teach us to speak the language of empowerment to manifest our heart's desires.  Learn to speak power phrases that help us take control of our lives and break old limiting habits.  You will gain the tools to cancel, cut and delete undesirable words and thoughts, and release undesirable habits easily.  Reduce stress, create wealth, create love, peace, harmony, and good health, be abundant, control negative emotions, and inspire others to do the same.  Learn to rewrite outdated subconscious script programs with positive goal statements.  Learn to give clear commands to your mind/body system.  This workshop is a prerequisite for the Subconscious Alignment certification course.
 November 3rd at 9am til 2:30pm $45 per session
at the I AM Ascension Temple Center for Enlightenment Home of the Master Teachers
Next to Tassili's Raw Reality Cafe in the Historic West End Atlanta
1057 Ralph D. Abernathy Blvd. | Atlanta, Georgia 30310 | 404.514.2262
When & Where

Ascension Temple
1057 Ralph D. Abernathy Blvd.
Atlanta, GA 30310


Saturday, November 3, 2012 from 9:00 AM to 2:30 PM (EDT)
Add to my calendar
Organizer
I AM Ascension Temple
I AM ASCENSION TEMPLE - Center for Enlightenment, Home of the Master Teachers...Experience the I AM Ascension Temple where you can find your center in wholistic way.  Come explore the depth of your own inner universe thru yoga, meditation, sound healing, tai chi, chi gong, afro diva dance, spiritual counseling, pilates, massage (including hot stone), sacred women journey, reiki, doula services, lectures and much more.  We are located in the Historic West End Atlanta right above Tassili's Raw Reality…the paradigm shift has begun.
  470-428-2839  &  404-514-2262
Change Your Language, Change Your Life Workshop II (Nov 3, 2012)