Change Event Saturday

Saturday, April 14, 2012 from 10:00 AM to 5:00 PM (PDT)
Event Details
HERO SCHOOL®
EMPLOY-ABILITY ACADEMY

EMPLOYMENT BREAKTHROUGHS*ADVANCEMENT OPPORTUNITES ACCELERATED STRATEGIES, SESSIONS AND SOLUTIONS
East Las Vegas Community Center * 250 N. Eastern Ave.
Rear Ballroom * Saturday, March 10, 2012
Hero School® 101: 10am - 12:00pm (FREE!)
Full Hero School® Academy: 10am - 5:00pm
Coffee Meet and Greet at 9:30 am * Bring Notebook and Pen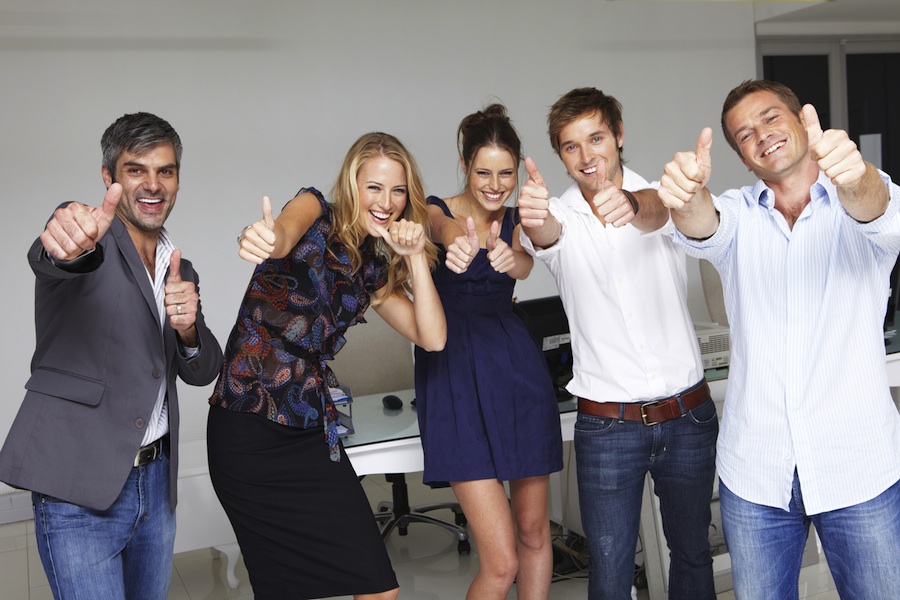 "...I just wanted to tell you that your lecture has and will have a big impact on my life. It's my first year of college and I hadn't planned on finishing... but this lecture you gave the class, I felt as if you were talking to me directly. In order to become that "Superman", you do fall into the ditch at times...from now on when I fall I'm, going to simply remember your lecture and rise to the top again and walk across that tightrope to become that Superman that is definitely inside of me. Thank you so much!" - College Student attendee 
What is Hero School?
Did you ever have the feeling that those lucky people who are enjoying their careers, avoiding life's pitfalls and living the life of their dreams, must have received some "inside information" that you and I didn't get?
 Hero School is that class. Actually, it's 16 classes in ONE.
Actually, it's ONE Hour.
Now we've combined Hero School 101 with 7 Steps To The Job Your Want in just 2 Hours!
A C A D E M Y
Do you know someone having a difficult time getting a job?
Do you have a friend or family member
that lacks direction and motivation?
Do you want a better job
than you currently have?

Do you know someone still Repeating History?
We have the app for that.
The Hero School Employment Academy will both diagnose what is preventing unemployed individuals from getting hired and simultaneously empower both employed and unemployed individuals to find meaningful work, fast.
FULL ACADEMY SCHOLARSHIPS STILL AVAILABLE!
LIFE CHANGING  Hero School Employability Academy for Southern Nevada   Saturday, April 14, 2012,  from 10am - 5pm. Refreshments at 9:30am.
"I was only able to be a part of the 1st 2 hours of Hero School... And let me tell you, Tiger Todd was an amazing speaker and motivator. I'm a teacher at a public K-12 school...I've already approached my principal about somehow getting Mr. Todd to come speak to our Seniors...By the way, I was soooo impressed, even for that short time, my son and a few friends will be back!" -Public School Teacher attendee
EACH Academy Attendee and Scholarship Student also receives:
Barcharts Laminated Study Guides in Math, English, Spanish and More

Uptime Sports Nutrition Multi-Vitamins

Hero School Acceleration Resource Workbook ($99 Retail - Priceless!)
"I was surprised because I've time to time wondered why I'm always back to square zero after each challenge in my life, like my life keeps running in a circle. Now I know if I get through the challenge, I will be one step closer to my goals in life, and not have to repeat the failure cycle all over again. Thank you for the time and effort to make me realize this." - College Student attendee
RESERVE YOUR SEAT now and/or FORWARD your invite to those in need.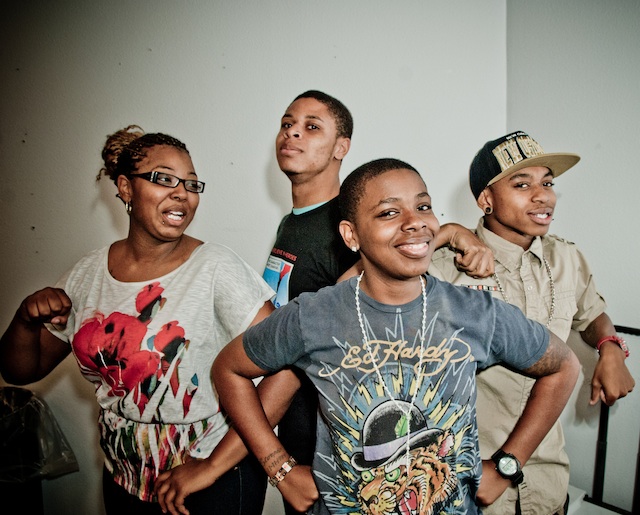 STUDENT STORY
Unemployed, BG was wondering how she could express her passion for photography and still pay the bills. Upon graduation from a Hero School Employment Academy, BG was connected with photography expert, Adrienne Griffin, and within a week, BG had both a job with the largest photography company in Las Vegas and a network of entrepreneurs to support her rise to the top:
"Hero School has helped me to come up with a plan for my life.  I have learned how to obtain the career I want, and how to be a better person all the way around. Now, after taking the course, I have outlined exactly what needs to happen to make my dreams come true. My attitude on life has also changed tremendously. I have learned that I am the controller of my life. My character has definitely changed, and I have returned as a volunteer to help keep the next heroes motivated for change!" - BG, Las Vegas
"I've never seen the message of preparing for the future you want to have put so clearly." - Parent attendee
SEATING IS LIMITED * RESERVE NOW 
APRIL 14, 2012 
9:30am Coffee and Sign-In
10:00am-12:00pm: Hero School 101 + 7 Steps to the Job You Want 
with Tiger Todd  This class alone has helped tens of thousands of men, women and youth find meaningful work, life management and self-reliance.*
*Special Guest Paula Lawrence provides Speaking, Etiquette and Interview Tips
12:00pm-12:45pm: Lunch provided for Full Academy Ticket Holders, sponsored by Mass Mutual Financial Group
1:00pm-2:30pm: 
Tony Winsor - 
Building Independence with Savings Strategies
2:30pm-4:00pm: Dr. Arlie Stops - Emotional Intelligence and Anger Management
4:00pm-5:00pm: Academy Workbook & Q&A Session: Family and Relationships Strategies with Tiger Todd
Additional Academy Super Sessions Include:
Tony Winsor – Financial Investing Small Group
Phil Dunning – Goal Setting and Achievement Small Group
Dr. Arlie Stops - Emotional Intelligence and Anger Management
Paula Lawrence - Business Etiquette & Social IQ
Tiger Todd - Freedom from Fear of Public Speaking 
Owning your Own Home, Credit Repair, Entrepreneurship, Leadership and more
"I think your Hero Class should be mandatory in every school class for young men so they can stop the repeat life I lived for 36 years..." - Adult Hero School attendee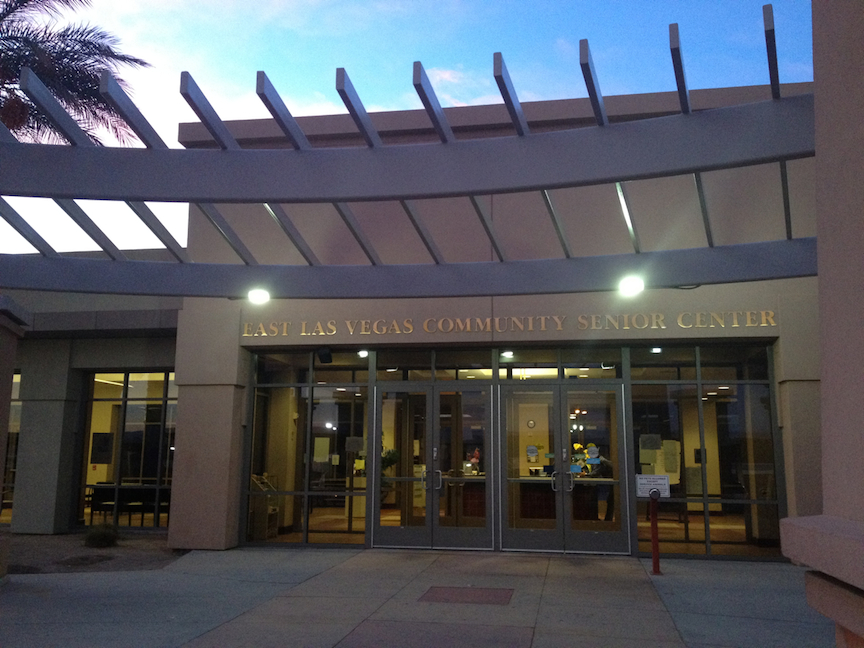 BACKGROUND
Three years since the economic downturn, Nevada's unemployment rate remains the highest in the nation, in spite of the best efforts of myriad organizations and heroic individuals. After empowering tens of thousands of homeless adults to become engaged and contributing employees and community members,Hero School's cadre of local business and community leader-volunteers along with founder Tiger Todd, have developed a new employment process proven to quickly empower more than 50% of unemployed attendees - from myriad social strata - to find meaningful employment in a matter of weeks. For more than a decade, Hero School Character Change® Initiatives have benefited organizations including CSN, UNLV, Catholic Charities, NPHY, DFYS, The Shade Tree, SNRHA, and CCSD.
Past Academies boast an employment success rate of over 75%, with well over half of attendees becoming gainfully employed within weeks of completion. Furthermore, most students maintain employment for over 6 months. The Academy is based on the character-based Hero School Model for accelerating Character Change® and goal achievement. While the curriculum includes strategies for producing winning resumes and cover letters, each Academy also delves deeper into fearless communication, interview etiquette, entrepreneurship, continual learning, social IQ and emotional IQ, anger management, relationship development, health and fitness, family and Life Management, saving, budgeting and investing.
SOME attendees will miss watching sports or doing homework

OTHER attendees will miss playing with their children

MORE attendees will miss hanging out with their friends
 
BUT...
MANY of you will be employed the same month

MOST will know you've changed into magnets for opportunity and success

ALL of you will know exactly how to become the employment candidates that companies are looking to hire, promote and support throughout your next meaningful, profitable and rewarding career.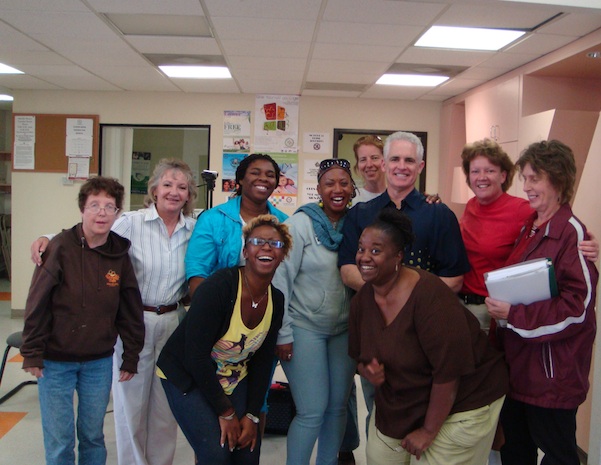 Actual Academy Graduates!
"I think your Hero Class should be mandatory in every school class for young men so they can stop the repeat life I lived for 36 years..." - J.V.D., Las Vegas, NV

EVERYONE will want to catch the first hour of the legendary
FREE* HERO SCHOOL 101 Empowerment Seminar
For over 10 years, THIS PRICELESS SEMINAR has...
a) Helped over 30,000 unemployed - including homeless - individuals become aware of their "INNER HERO", overcome Kryponite, and become self-reliant
b) Helped over 200,000 at-risk youth become academically engaged learners and graduates
c) Helped myriad community members and organizations around the world learn how to integrate their inner and outer lives, achieve their dreams and build prosperous relationships


UNEMPLOYED FRIENDS AND FAMILY will want to stay through Hero School's trademarked 7 Steps to the Job You Want, the single fastest class for becoming hired and finding meaningful work, regardless of the situation.


JUST 25 SCHOLARSHIPS AVAILABLE FOR THE FULL ACADEMY by attending the morning and afternoon sessions and follow-up groups with Leaders of Hero School's Experts Network™. 30 students will also be able to take advantage of Hero School and Partner resources including interview clothing, eye exams, Hero School's Business and Relationship Audiobook Library, High School and College Diploma and Scholarship services, Insurance plans, Internships, Hero School Liaisons and much more. CONTACT Kymm@HeroSchool.us for more information.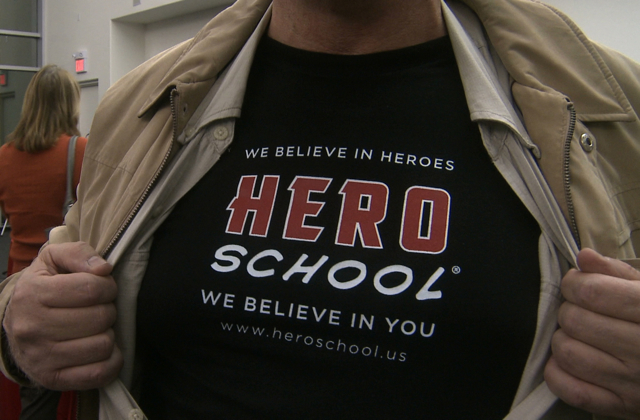 HERE'S WHAT TO DO NEXT
1. Sign yourself up.

2. Help a friend or family member to sign up.

3. Help an unemployed or disheartened stranger sign up.

4. Pay it forward. Click the SPONSOR FORM and help Hero School FUND the next Academy by donating $10, $200, or any amount up to $5000 in the same way our community of heroes funded this one.
5. Promote Hero School's MISSION of "Helping people become free to live the lives they were meant for through inspiration, intelligence and independence" to your business and social networks.

FOR MORE INFORMATION, contact the Hero School office at 702.795.7000

BUSINESS AND NON-PROFIT SPONSORSHIPS: Cher@HeroSchool.us

CURRENT and FUTURE STUDENTS: Kymm@HeroSchool.us
*Monthly Fee for referrals from non-profit organizations or social service agencies receiving Federal or State funding.
STUDENT STORY

Unable to find meaning work upon graduation with a BS in Engineering, and laid off from his teaching position in the school district, new dad CW was wondering how to put the many parts of his life together - and pay the bills after a year of unemployment. A one-hour Hero School session helped CW align his inner and outer lives, supercharging his confidence that he was the right candidate with much to offer any company right now. The real CW returned to an engineering company that once turned him down, only to be employed and traveling to remote projects within a week:
"Tiger's Hero School teachings and wisdom have made such a positive impact to where it has helped me become more aware of my changing character and to take each conflict I face as an opportunity. He has helped me realize that the new job I take has its purpose and that the skills I gain, on an outer level, are the tools needed to prepare me for my inner emerging character I am intended to be. I am very grateful because his message couldn't have came at a better time." - CW, Phoenix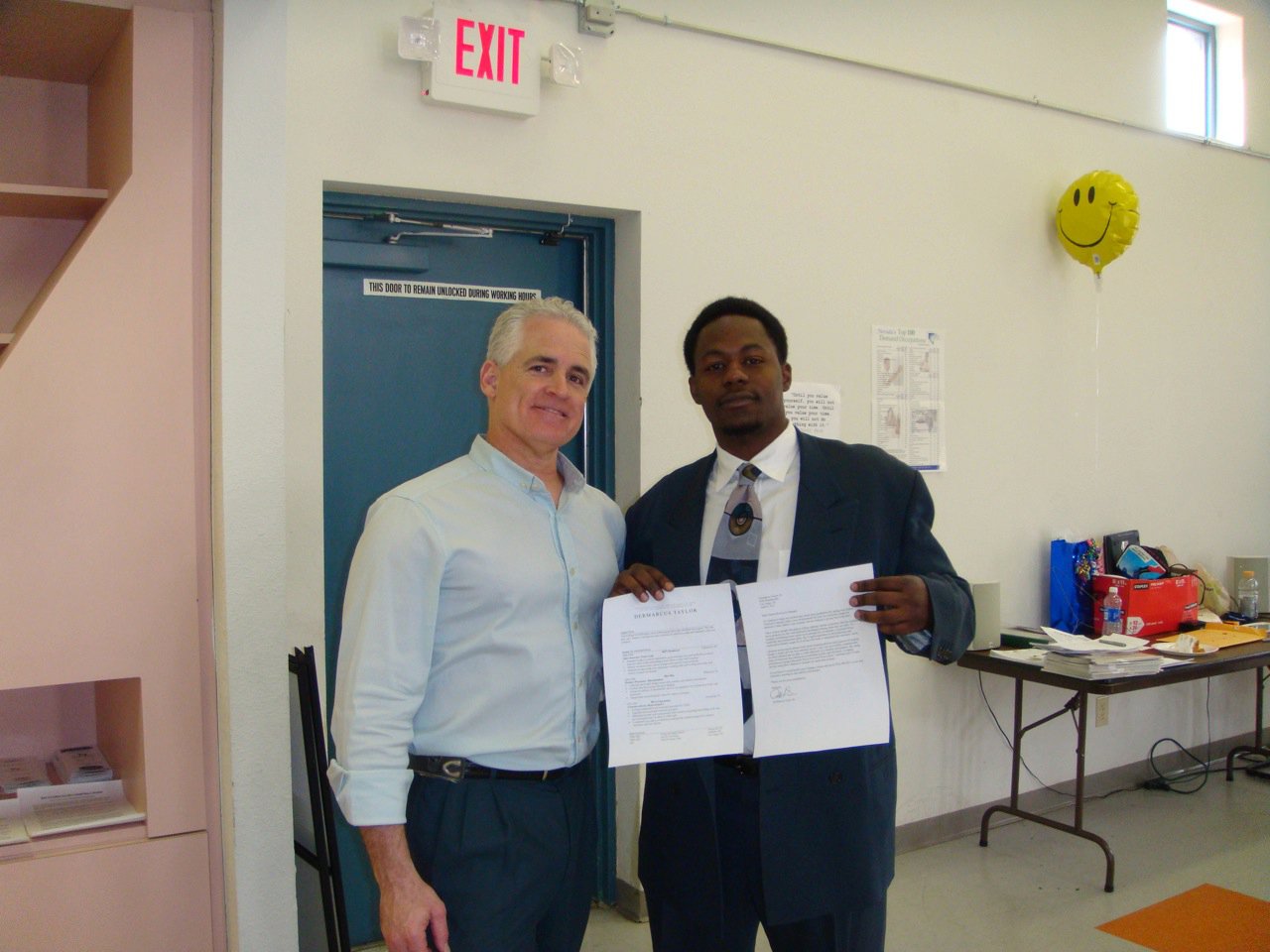 SCHEDULE
  10:00am -12:00pm Hero School 101+
 7 Steps to the Job You Want™
 12:30pm - 5:00pm: Employabilty Segments with our experts*, shown below:
 Tiger Todd, CEO and Founder of Hero School
Problem Solver and Character Change® Author
"I learned more about life from Tiger Todd in just a week-and-a-half than I learned all the rest of my life." - Adult Hero School Student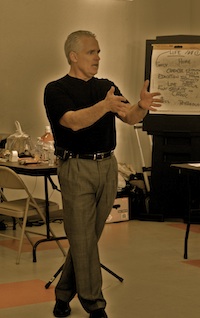 Realizing that the lives of thousands of homeless people were being wasted on the streets, Tiger Todd took it upon himself to do something about it. He retired from the electronics company he founded and discovered his true calling by motivating people toward the lives they were meant to live. Since developing an antidote for American homelessness through his volunteer work on the streets of Las Vegas in the 1990's, as well as a solution to student engagement through a decade of volunteer work in public schools, Tiger has continued to lead community heroes, helping to transform over tens of thousands of homeless and displaced men and women and into responsible, motivated, contributing community members.
Tiger Todd's gift for sparking self-actualization and character change has birthed meaning and purpose with the broadest spectrum of individuals, including teens, college students, educators, athletes, entrepreneurs, professionals, executives - even the homeless. For more than a decade, Tiger's revolutionary approach and keynote addresses connect with every audience by integrating social and behavioral science with brain research, quantum mechanics, philosophy, mythology, faith, literature, pop culture, motion pictures and humor.
Tiger is a native Nevadan.
Keynote Presentations: Hero School 101® and 7 Steps to the Job You Want™
What kind of change does your world need? What kind of person would it take to change it? Would a little change benefit your relationships? Your health? Income? Career? Coworkers? Community? In his multi-dimensional seminars, Tiger Todd will take you through a simple yet meaningful 7 Step Process for becoming the character who can achieve the life you were meant for.
Paula Lawrence, CEO and Founder of Keynote Academy
Business Etiquette, Employability Barriers and Social IQ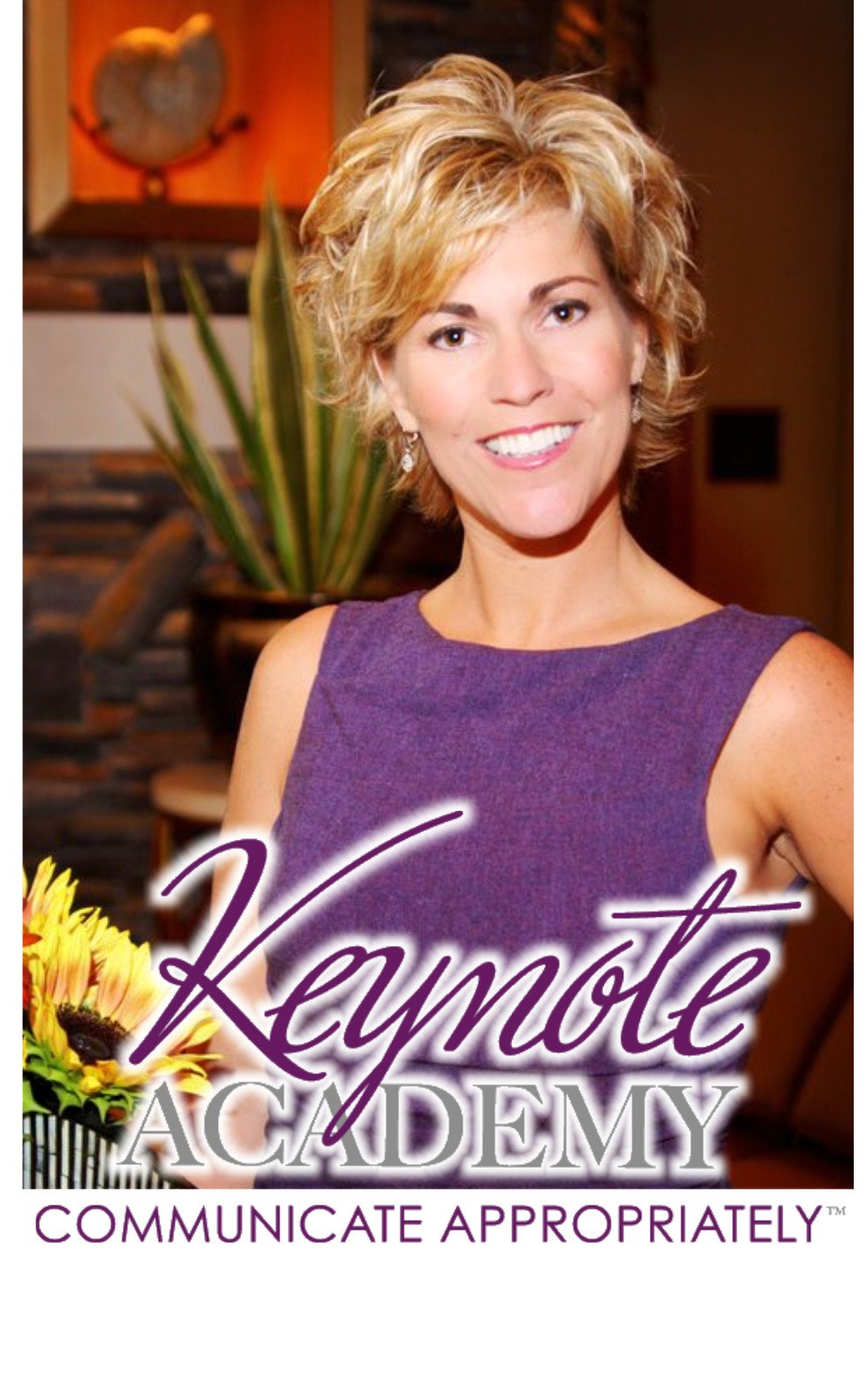 Paula Lawrence's unique blend of wit and wisdom has audiences across the country sitting up straight and taking note that Manners Matter. But it's her understanding of Social IQ that helps job seekers really stand out.
An internationally recognized Master Protocol and Etiquette Consultant, Paula earned her Bachelor of Arts in Communications from California State University Fullerton and attended the MBA Program at Pepperdine University. Throughout her successful life and career, Paula has interviewed thousands of applicants, trained hundreds of employees and collaborated with a collection of the world's most elite retailers, corporations, dignitaries and celebrities. 
Hero School Academy Workshop: Overcoming The Hidden Job Barriers
Are you aware of how others perceive you? Eliminate the wonder and learn to send the messages that get you recognized, remembered and respected. Paula's specialized brand of service and protocol training helps those she teaches receive higher compensation, greater opportunities and the most positive first impressions. In this session, Paula Lawrence will not only share her experience and passion for Social Precision and increasing your Social IQ, but will also deliver strategies that can be employed immediately to gain trust and confidence in every social situation.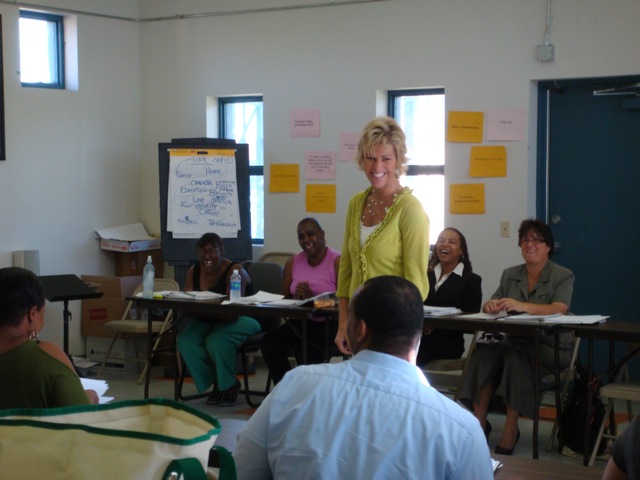 Tony Winsor, Finance Sensei, Entrepreneur and Business Educator
A lesson taught him at age 22 changed everything for Tony and his family
 "The rich plan for the three generations, while the poor plan for
Saturday night!" - Gloria Steinem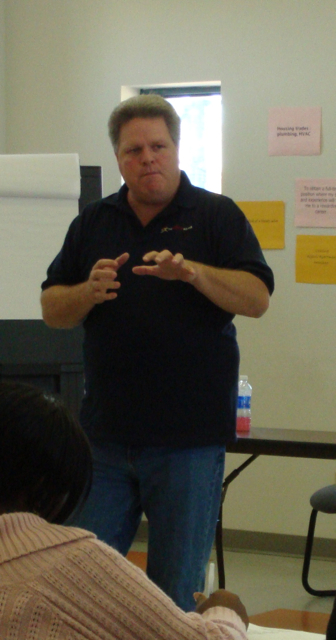 Tony Winsor is a third generation Las Vegan with expertise and professional experience in business and personal finance.  Tony has held a FRINA license as a representative in the securities industry for the past 17 years.  He has used his knowledge and understanding of finances to help over 2,000 clients in their pursuits for financial security.  As an entrepreneur, Tony owns and manages residential and commercial rental properties, established his own professional billing company, and is a partner in a local virtual assistance and business management company known as TheOfficeSquad®. 
Workshop: Improve Your Financial Future Automatically
Who better to teach financial growth than Tony Winsor. Tony's education includes a P.H.D. in business (Public High School Diploma) through the School of Hard Knocks, and yet his daughters entered college with their own 6-figure savings accounts! His true passion in personal finance and business is to help other families and companies grow and prosper. He finds great satisfaction in helping individuals understand the true psychology of how to accumulate, save and build wealth.  
Dr. Arlie Stops, Director, Stops and Associates
Overcoming Anger, Conflict and Emotional Barriers through Emotional IQ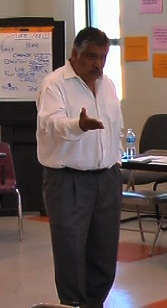 With over 30 years of experience in management and leadership, Dr. Arlie Stops has not only been an executive in academia, but also an entrepreneur who empowers individuals and groups to overcome the barriers to successful living. His firm, Stops and Associates, helps executives and employees alike chart a course through rough waters by teaching positive response to anger, strategies for resolving conflict and Emotional Intelligence coaching and development. When obstacles arise, he believes in overcoming them and not giving up. "Losing against the challenges of life is not an option."
Dr. Stops was born in Fort Worth, Texas and attended elementary school in Dallas, Texas. As a teen he lived on the Crow Reservation in Montana. He received his BA in English from the University of Montana, a MA in Education at New Mexico State University and his Doctorate in Education from the University of Nevada, Las Vegas. He has four successful children. (well, the fourth is 12, but she is on the honor roll each year). As an accomplished speaker and motivator, he has presented to groups, both small and large, across the nation. Throughout his career in higher education he has held strongly to the belief that people can overcome adversity to lead successful lives.
FOLLOW-UP GROUP: Anger Management through Emotional Intelligence
Emotional Intelligence is about understanding your own feelings and behaviors first so you can build positive relationships at work, school and throughout life. Dr. Stops' presentations will also help each participant develop an understanding of their strengths and weaknesses in leadership and personal development. Success always follows a better understanding of ourselves and why we act the way we do. Anyone with a willingness to be the change they want to see will show positive improvement after his insightful sessions.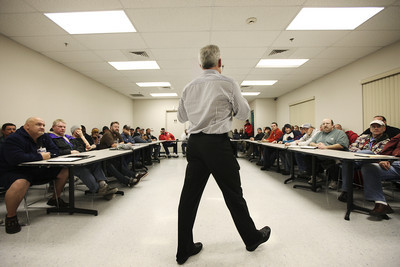 Phil Dunning: Achieving Goals, MDL Group
"A goal without an action plan is a daydream."
- Dr. Nathanial Brandon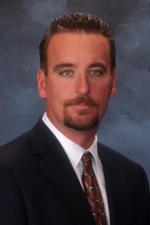 Phillip Dunning has been an active Salesperson in the Las Vegas Valley since 2006 and a valued brokerage member of MDL Group since 2008. Phil's Commercial Real Estate career started in 2005 when he purchased his first commercial development. His experience includes 9 years in the customer service industry, where he owned and operated his own restaurant in California. Phil still works on a contract basis as an appraiser's assistant for Dean Appraisal Group and LS Appraisal, both in Arizona. 

Phil attributes his real estate success to his past experience in the food and beverage industry, this allows him to utilize various viewpoints when evaluating tenants or clients looking to invest in their future, whether they are looking to relocate, finding new space or a client looking for an investment property. His devotion to the industry is seen through his unceasing hard work, unparalleled market knowledge, and a serve-first attitude.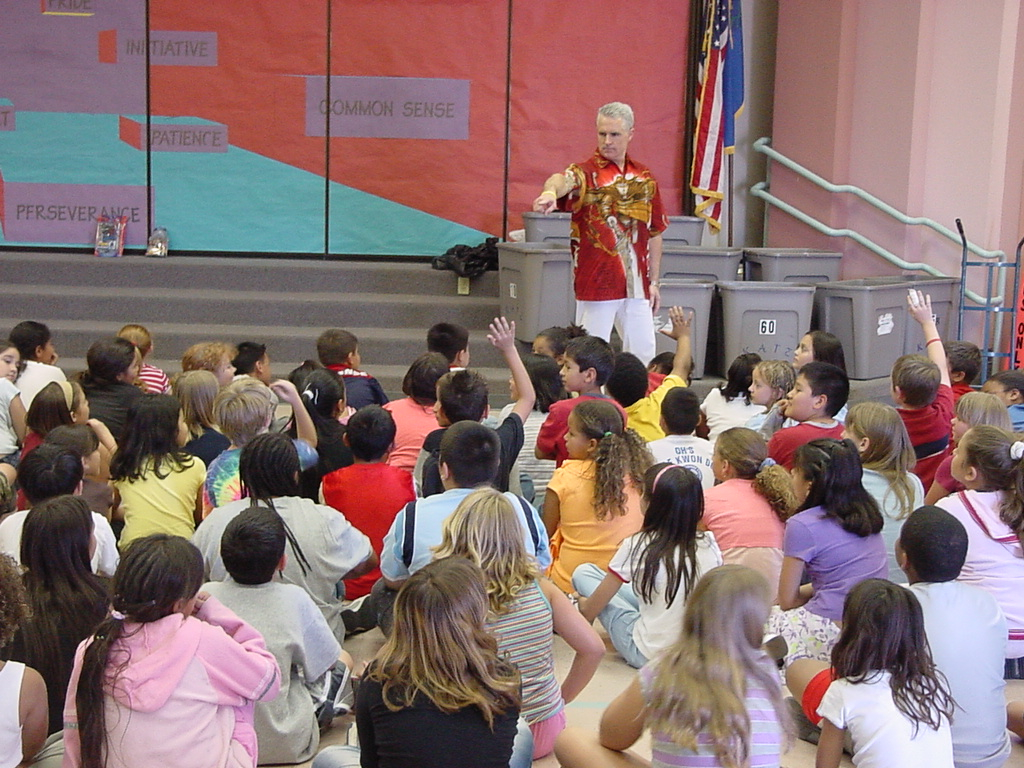 "Tiger Todd has been instrumental in sending the message that education is important to our students. His enthusiasm and quick sense of humor have always kept our students engaged...His motivational message is always right on target, no matter the audience..." - Walt Rulffes, Superintendent, Clark County School District (Ret.)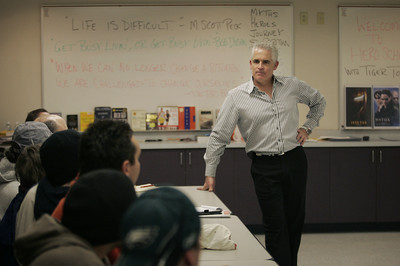 "I have attended many conferences and seminars, and have read many books. However, although the information I attain is important and I try to remember it, I don't retain anything as well as when you coach us. Your delivery method and caring style makes what you teach us stick." - Leslie L. Mujica, Business Development Director, The Westmark Group
FOR MORE INFORMATION, contact Hero School at 702.795.7000 or click "NEWS" at www.Hero School.us. *Non-profit initiatives produced by Las Vegas Faith Center, a 501c3 non-profit org.
©2011 LVFC. Please report any typos or errors to contact@heroschool.us. Thank you.
Agreement
LVFC Hero School non-profit Academies are conducted by independent authorities in life skill categories to provide strategies that have garnered success in each presenter's lives and in the lives of many others.
Each presenter has spent many years studying myriad cutting-edge technologies for accelerated human change and personal achievement. For over a decade, each has empowered hundreds and thousands of people to unleash their human potential by turning their vision and intentions into realities through motivational consulting and life strategies.
It shall be understood that every effort has been made to accurately represent our seminars, coaching, consultations and their potential outcomes, but there is no guarantee that any or every attendee will earn any more money or change any lives using the material, techniques, strategies or ideas.
We make no monetary claim regarding the material and information offered, the seminar speakers or any representatives. The success potential is entirely dependent on the person and their use of the material, products, services, strategies and/or seminars.
Each attendee's individual level of success in attaining results claimed in the materials and seminar depends on the time and effort each devotes to the program, application, techniques, skills, focus, good faith and discipline. These factors differ according to the individual and therefore, we cannot guarantee anyone's success or financial income level. 
<span style="font-size: xx-smal
When & Where
SE Corner of Stewart and Eastern
6917217, 89101


Saturday, April 14, 2012 from 10:00 AM to 5:00 PM (PDT)
Add to my calendar
Organizer
Heroes for Hero School
Hero School is a cutting-edge educational model, engagement curriculum and motivational delivery system that integrates entreprenurial strategies, mathematical formulas and movies to produce rapid and lasting Character Change® for students, educators and employees. 
As a 501C3 organization, Hero School Initiatives combines the model and curriculum with industry leaders and strategic resource partners to ignite passion, purpose and prosperity for students from all walks of life.

Hero School®: Real. Life. Change. At the Speed of Movies.™ www.HeroSchool.us