CHANGE Conference Warsaw

Monday, May 28, 2018 from 5:00 PM to 8:00 PM (CEST)
Event Details
Change Conference 2018
International Christian Fellowship of Warsaw
May 28th, 2018
5:00pm - 8:00pm
Main Speaker: Apostle Bernard Evans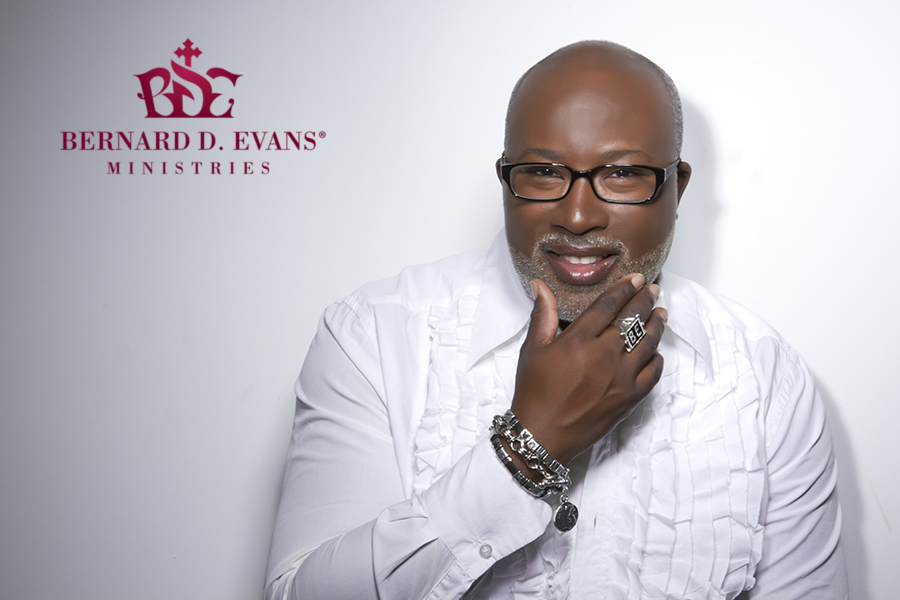 Change Conference Overview May 2018 
Today life is filled with many challenges causing much grief and despair all over the world. There are many people frustrated with life. People who struggle can become overwhelmed by doubt and failure. Some are battling stress and pressure that often lead to emotional and physical problems. Jesus spent a considerable amount of time ministering to the oppressed. Multitudes came to hear him in order to be healed and delivered from evil spirits.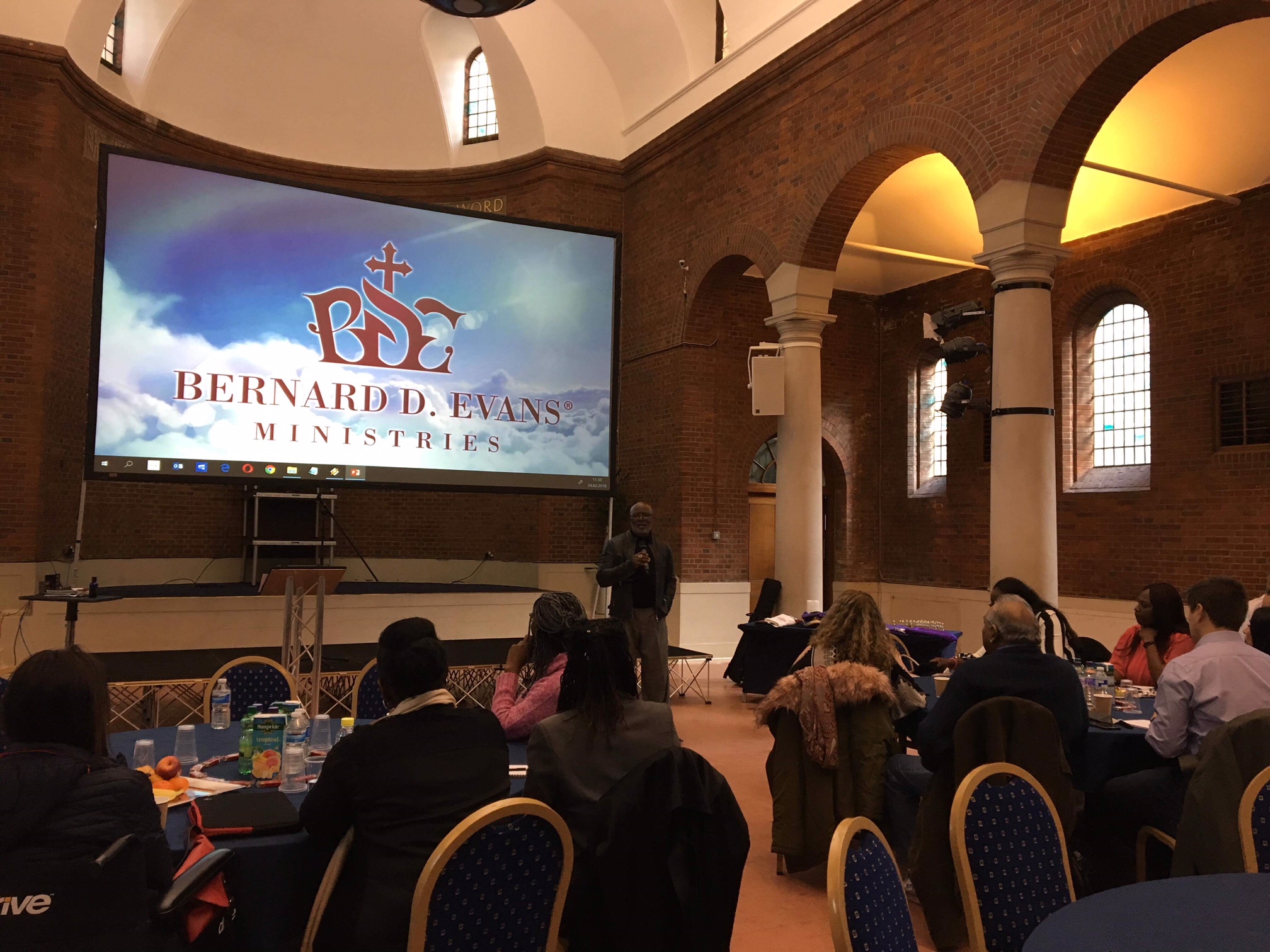 Deliverance is the children's bread.
Every child of God has a right to enjoy the benefits of deliverance. Deliverance brings freedom and joy. I have seen thousands of believers set free from demons through the authoritative prayer. Deliverance is a miracle ministry. You will see multiplied miracles through warfare prayer.
The breakthroughs you will see are supernatural.
Healing will multiply. Long-term bondages will be destroyed. Hidden curses and roots will be exposed, dismantled and eliminated. Unexplainable problems will be solved. Stubborn illnesses, transferred problems from ancestors cut off and cauterized off. Cycles of repeated failures, problems, addictions, fallbacks will be broken.
Frustration and despair will be eliminated a demolished through warfare prayer. Discouragement and disappointment will be overcome. The puzzling problems of life will be taken away. Lasting peace can finally be experienced.  The abundant life can be enjoyed.  Failures that caused bitterness can be reversed and dissolved through warfare prayers. Prosperity and successes will come, Advancements will be seen in various areas of your life. You will experience success in your relationships, finances, ministry, and projects in Jesus name. Deliverance is designed to tear down and eliminate those established visible and invisible cages and obstacles designed by the enemy or those passed down and practiced by our forefathers that block, stop or otherwise impede our progress. Deliverance brings change and makes the rough places smooth and the crooked places straight.
Those who experience deliverance and release will see notable CHANGES.
Sometimes change is progressive and sometimes instantaneous. The CHANGE, However, will be dramatic. There will be an increase of Joy, Liberty, Peace, and Success. This will result in a better spiritual life with an increase of strength and holiness. Temperance is necessary to see a breakthrough, God promised Israel that he would drive the enemy out little by little, Deut. 7:22 Exodus 23:29-30. 
Change is a Must....
Our God Requires it.
Shalom,
Apostle Bernard Evans
If you have any question, email us at: info@bdevansministries.org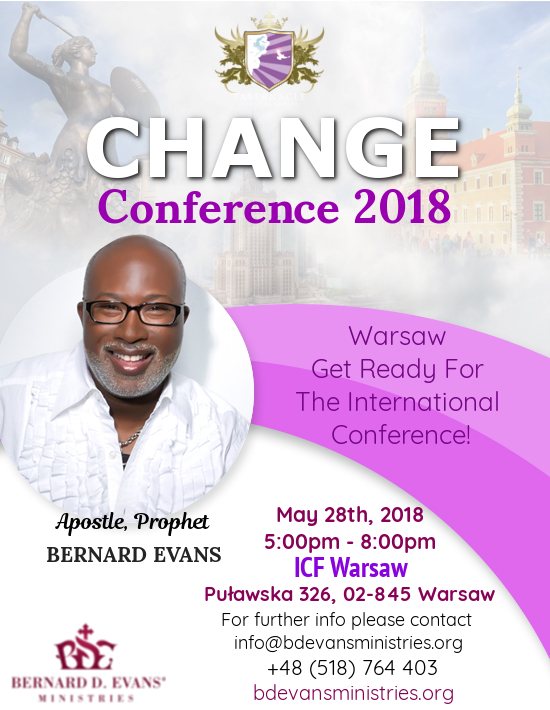 When & Where

International Christian Fellowship of Warsaw
326 Puławska
02-845 Warszawa
Poland


Monday, May 28, 2018 from 5:00 PM to 8:00 PM (CEST)
Add to my calendar
Organizer
Prophet Bernard Evans is an anointed teacher of the word of God.
An ordained minister since the age of 19, Prophet Bernard had a powerful encounter with the Lord when the glory of God fell on him and stayed with him for 45 days.
He is a sincere man of God diligently seeking the heart of the Father. He truly lives a life in the presence of God, consisting of much prayer and fasting.