Description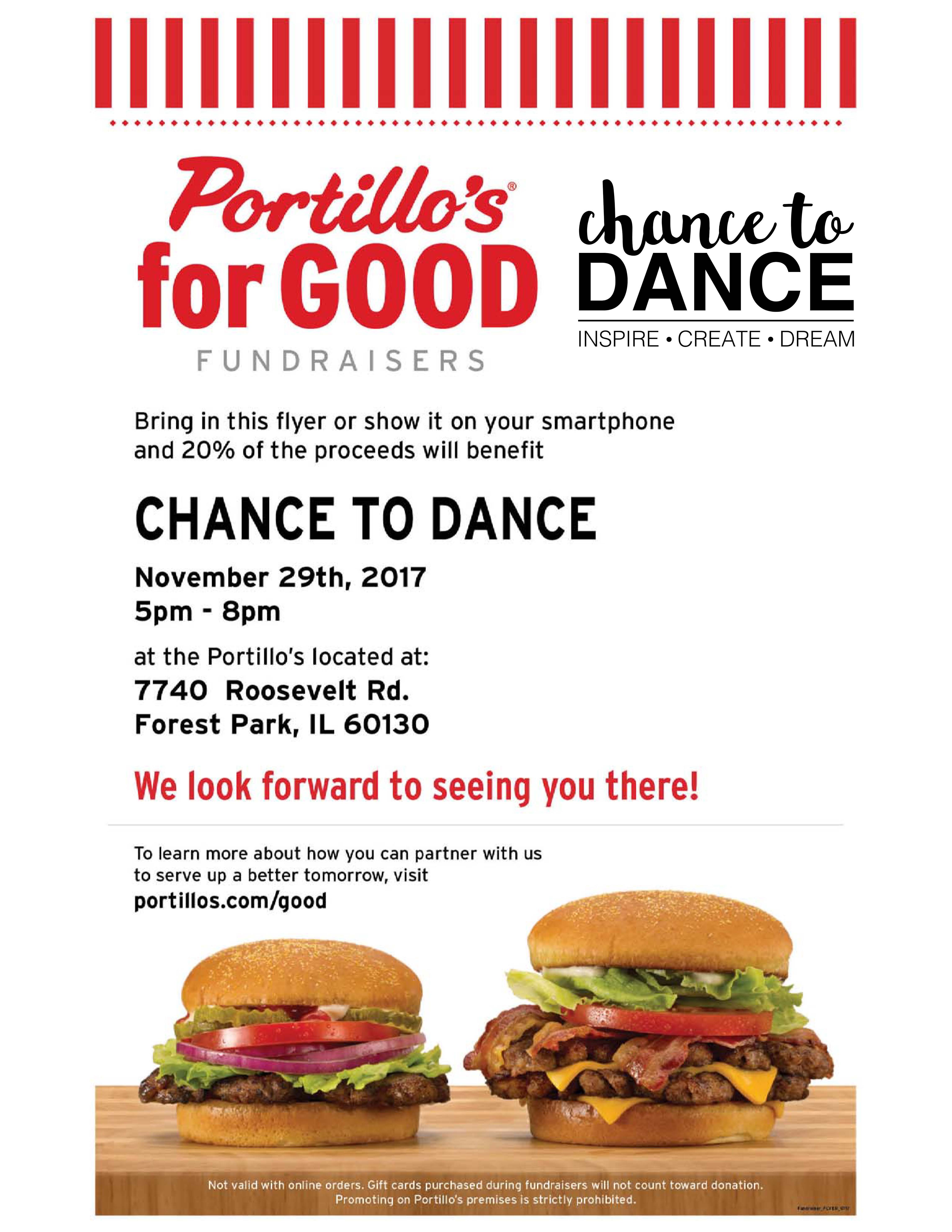 ---
Help support the non-profit organization, Chance to Dance by dining at one of Chicagoland's favorite restaurants - Portillo's!
Present the above flyer or mention Chance to Dance while checking out and 20% of proceeds will go to benefit this amazing cause that provides low cost dance classes to children of low-income families throughout the Chicago area.
Tell your friends, families and neighbors they can easily enrich a child's life by simply enjoying a tasty dinner. Please come out and show your support at the Portillo's located at 7740 Roosevelt Rd, Forest Park, IL 60130 on Wednesday, November 29th from 5PM to 8PM.