Meet Congressional Candidate Sea Chan. Discuss your ideas for improving Washington District 09. Ask questions, connect, and engage!
About this event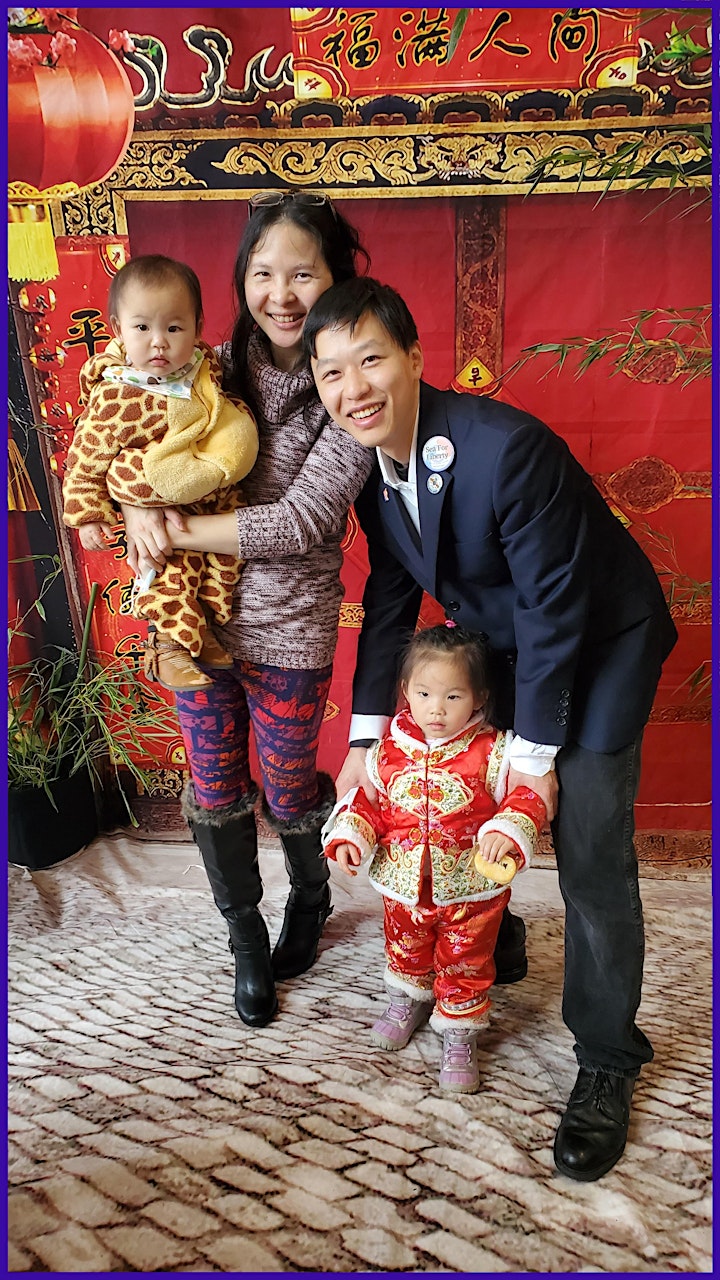 *Zoom Link sent after regisration is completed.
Sea Chan is campaigning in the 2022 election for the Congressional seat in Washington District 09. Communities in Washington State are facing many of the same problems as those across the country: Unprecedented closings of small businesses, a housing crisis, dramatic increases in crime, and working class families who are unsure how they will continue to pay their bills due to inflation and rising gas prices.
Each week at Sea Chan's "Campaign Office Hours", you are invited to bring your questions, concerns, and innovative ideas. Let's discuss what it means to Empower Our Communities. How can we create solutions together?
-------------------------------------------------------------------------------------------------
*A message from the candidate*
My name is Sea Chan and I am running for office in the 9th Congressional District of Washington. I have made a living as a union transportation worker. I spent over 10 years in the sea-services delivering cargo in and out of the country on transoceanic voyages and obtained the rank of Navy LCDR. I earned my Masters degree in environmental policy and I am very passionate about promoting policies that protect our environment and hold corporate polluters accountable.
I'm a proud husband and a father of 2 little girls. There is nothing more important to me than protecting my family and making sure my children have great education, great health care, and the freedom to feel safe at school, when they walk the streets, or take public transportation.
I am running for Congress because when I look at Washington DC, I don't see leadership that is looking out for working class families. Like many of you, we have felt abandoned by our country's leaders.
Gas prices are through the roof. We have a housing crisis, a healthcare crisis exacerbated by failed policies, a 3rd of the country's small businesses gone because of excessive mandates, record unemployment, record crime rates, the highest inflation rates in 40 years, and incumbents who cater to corporate lobbyists and corporations. They have no concern for our communities.
While our campaign is hosting many in person events, we want to create an accessible platform for weekly online discussions. Each week, I'd like to meet with you over Zoom and discuss how we can make an impact during this election cycle. I'd also like to invite you to participate in the development of our public policy. Let's stop pretending like politicians have the best ideas. The best ideas come from those working within communities on a day to day basis to improve the conditions.
My team is connecting with organizations, community leaders, and concerned citizens who care about their neighbors and want to work together to solve common problems.
I don't care what your political party is. Let's talk.