Description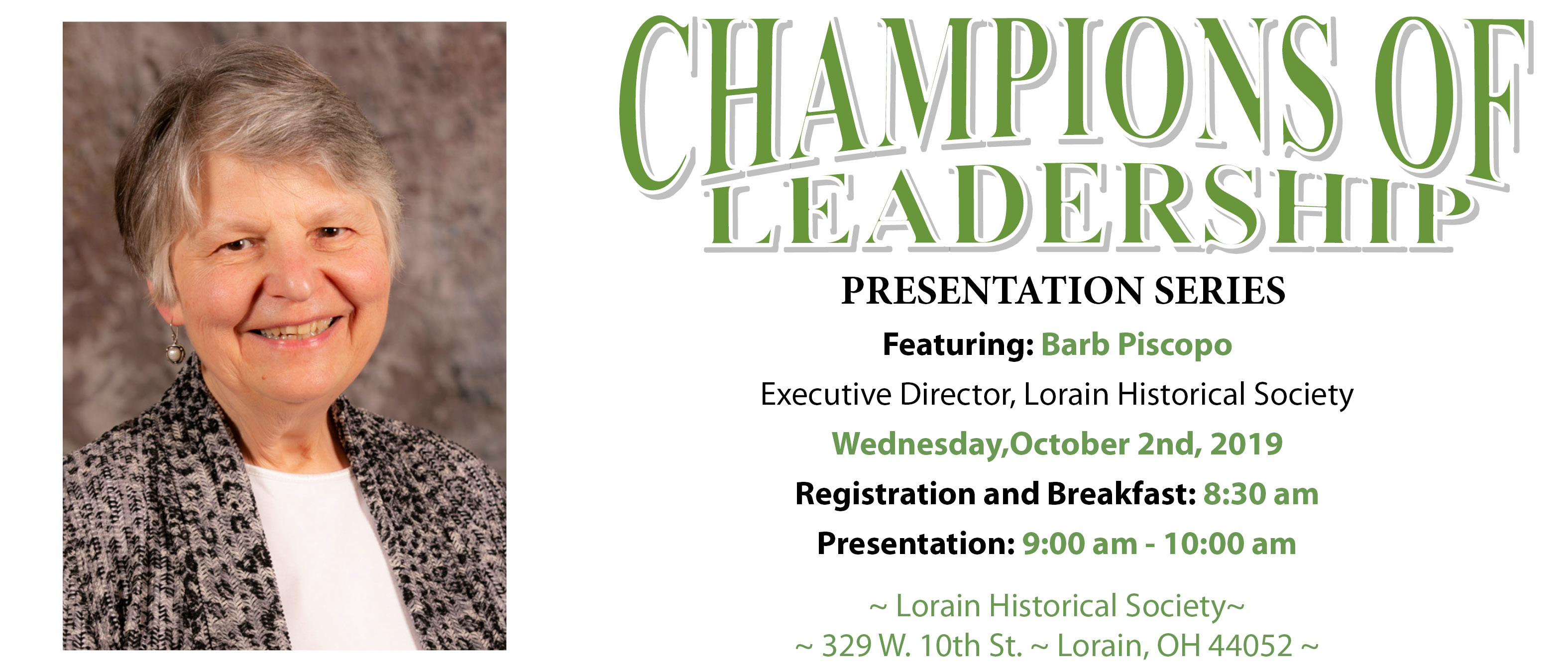 Barb Piscopo currently serves as the Executive Director of the Lorain Historical Society. During her time there, she has come to learn much about the history of the City and its rich tradition as "The International City". What she is most passionate about in her work is helping people to envision a future for the City, one that is respectful of its past but that is eager to embrace the opportunities that the future holds.
Prior to coming to Lorain, Barb owned several businesses. One was a sales and marketing company called OmniAccess and the others were in the food service industry. "What I loved most about being a business owner was the ability to shape an identity for each business that went far beyond the logos or the branding. Businesses are like people—they have a core identity that combines the vision the owner(s) have for the business with the unique niche that sets that business apart from all others in the industry."
Barb's "first career" was in secondary education. As a high school principal, she led two schools to attain the Blue Ribbon School of Excellence award from the US Department of Education. She attributes that award to the fact that the entire school community – staff, parents, teachers and students – was able to come together and organically develop a vision for academic excellence that was unique to each community in which the schools were located. "When I was younger", Barb reminisces, "I never really thought that the person in charge made any difference to an organization. What I've come to realize is the fact that nothing could be further from the truth. It is the task of the leader to bring people together and help them to articulate what they see as their preferred future. Combining that with best practices in the industry, the leader works to help people shape that mission and vision into goals and strategies that lead them to attain that future." As it says in Proverbs, "Without a vision the people perish." Not only is the leader critical to helping to shape the vision, but the leader is there, each and every day, to help people bring that vision to fruition.