Champion Your Personal Brand for Game-Changing Success!
Description
YOU... Are YOUr Brand!
Are You Managing It or is It Managing You?
Kim Peterson

, CEO of Uniquely Savvy, will teach us "Personal Branding" on May 9th, so that we can stand out in a crowded market.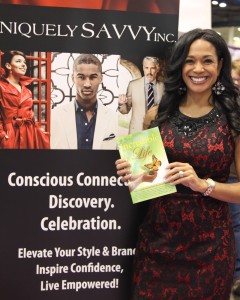 "Bring your whole self to work. I don't believe we have a professional self Monday through Friday and a real self the rest of the time. It is all professional, and it is all personal." - Sheryl Sandberg, COO, Facebook.
Seattle Professional Development Event: Champion your personal brand for game-changing success!
* Light snacks and drinks will be provided at the event.
* * Our events are open to everyone; non-MBAs, women and men ! * *
---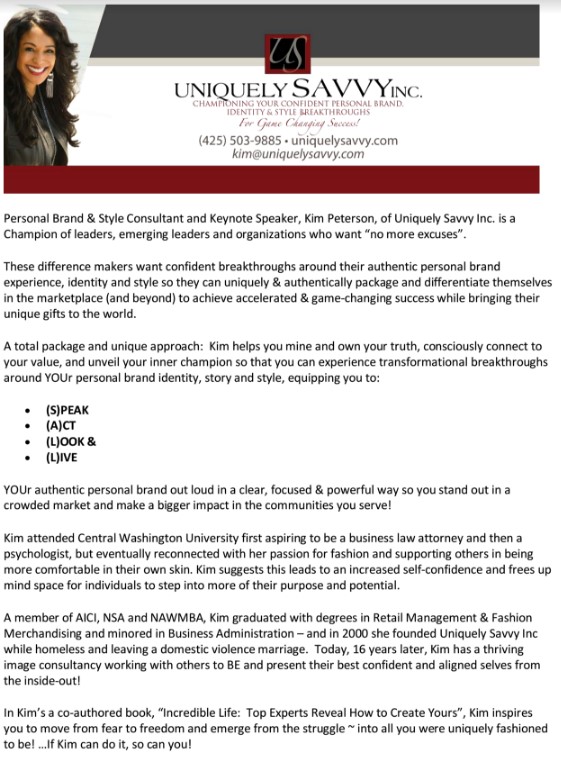 ---


Want to expand your network, develop your professional skills, or seek career opportunities? We have them all !!!
The National Association of Women MBAs was founded in Pennsylvania in 1978. The Seattle Professional Chapter (@MBAWISeattle) of the National Association of Women MBAs began in April 2011.
NAWMBA Seattle is holding: monthly meet & greet happy hour, professional development seminars and workshops, career networking mixer, outdoor activities etc... And we try to satisfy all members by having our events in between Seattle, Mercer Island, and the Eastside.
NAWMBA-Seattle Professional Chapter's key focuses are:
• Collaboration
• Education
• Networking
• Professional Development
For more information, annual membership, or follow us:
Facebook: www.facebook.com/mbawiseattle
Twitter: twitter.com/mbawiseattle (@MBAWISeattle)
LinkedIn: NAWMBA-Seattle Professional Chapter
Eventbrite: NAWMBA Seattle
Instagram: instagram.com/mbawiseattle
MeetUp: http://www.meetup.com/NAWMBA-Seattle-Professional-Meetup
Website: www.mbawomen.org/seattle