Location
Ginger Root Design
1530 U St NW
Washington, DC 20009
Description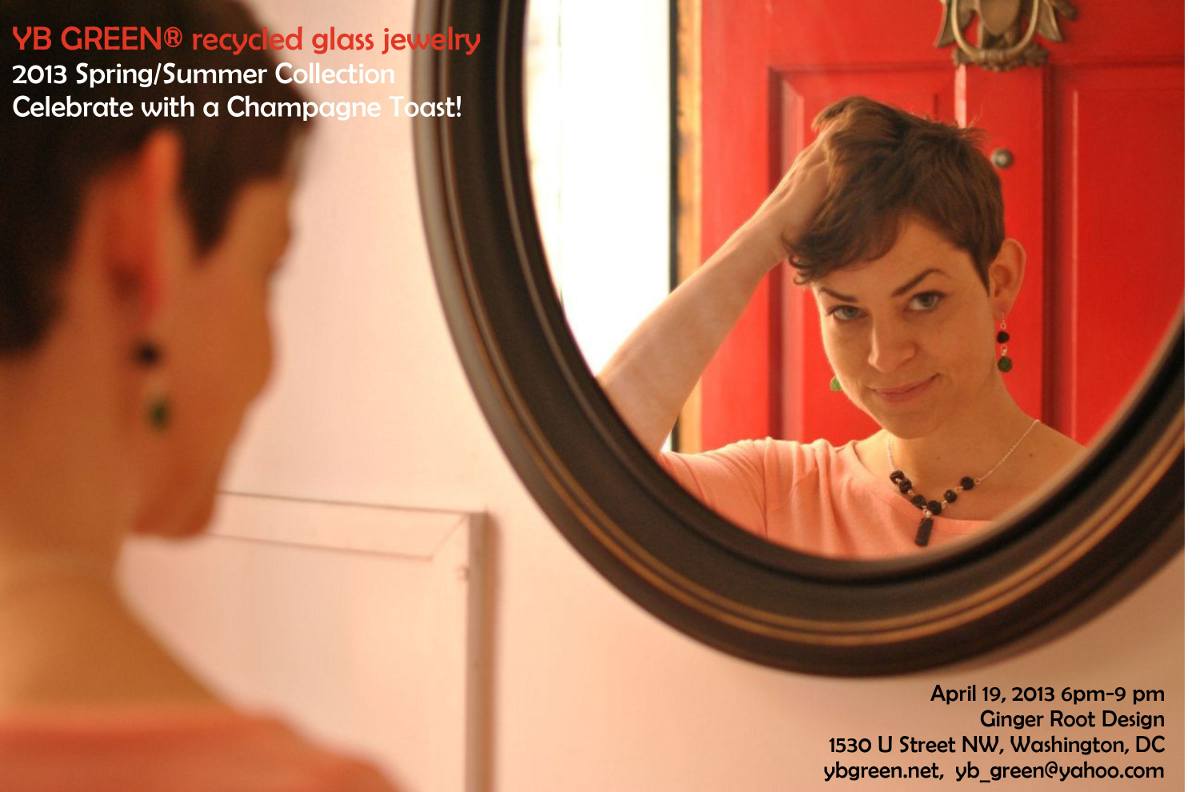 A new spring collection and a new beginning!
Our favorite recycled jewelry making lady is skipping abroad for a while, so let's have a party for her!
Many of you know about YB Green's jewlery, made from recycled glass collected in New Orleans, but many of you may not know the super awesome lady behind it, Yasmin Bowers. She's heading to Germany to learn the ins and outs of traditional European glassmaking techniques, innovative recycling processes, and cross-cultural exchanges between post-disaster communities.

Before Yasmin packs up, YB Green® is launching its 2013 Spring/Summer collection of recycled glass jewelry during a free "Champagne Toast" trunk show at Ginger Root Design. Get your recycled glass earrings while you can and wish her a fabulous farwell on Friday, April 19th.