CHAMPAGNE ONLY BRUNCH: Every Saturday at Brooklyn on U: A Party Brunch | Photos Available at ChampagneOnlyBrunch.com
About this event
Brooklyn on U | 1212 U Street NW Washington, DC 20009 | Doors Open 1PM-9PM
Welcome to a Saturday brunch experience with exclusivity and amusement, CHAMPAGNE ONLY. This is a different brunch experience! Nothing is normal here! Each guest in your brunch party will be granted the option to select their own bottle of champagne from our prix fixe, to accompany their entree selection. Why buffet, when you can pop corks with your friends in the afternoon? CHAMPAGNE ONLY will also feature your favorite cocktails and music. CLICK HERE TO VIEW MENU.
For large party reservations of 7 or more guests a deposit of $100 is REQUIRED via PayPal (email: champagneonlybrunch@gmail.com). This deposit will be refunded ONLY upon arrival of your FULL PARTY. All no-shows will result in a VOID of your deposit. Your deposit will be sent back to you the following day via PayPal.
PLEASE NOTE: This complimentary RSVP doesn't guarantee your reservation. For a guaranteed RSVP please text Major Dobbins at 202.422.2057 with your full name, brunch time requested (11AM/1PM/3PM/5PM/7PM) and guest count. Each time slot includes up to 2 HOUR SEATING, with a 15 minute grace period. Please arrive 15 minutes before your reservation time. Your entire party must arrive together to be seated. For VIP table reservations contact Major Dobbins at 202.422.2057.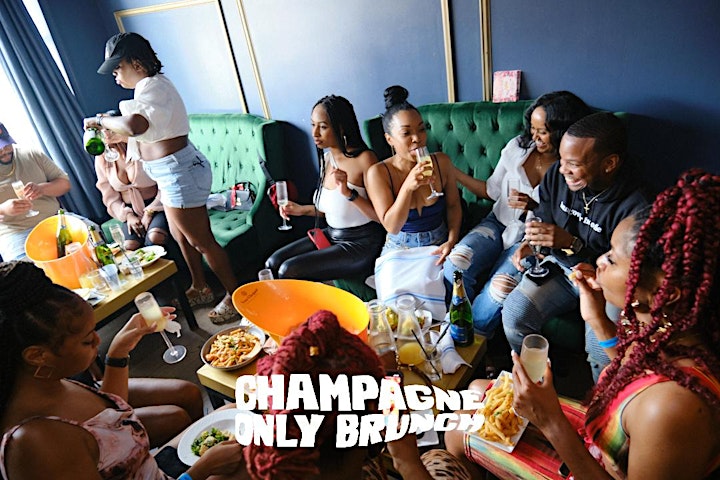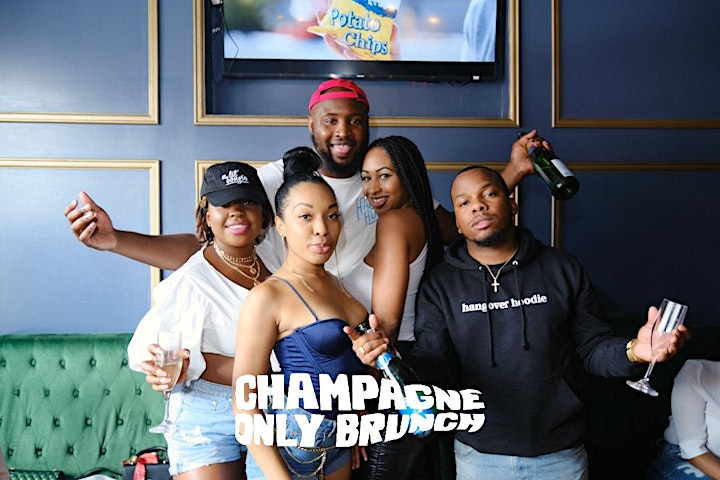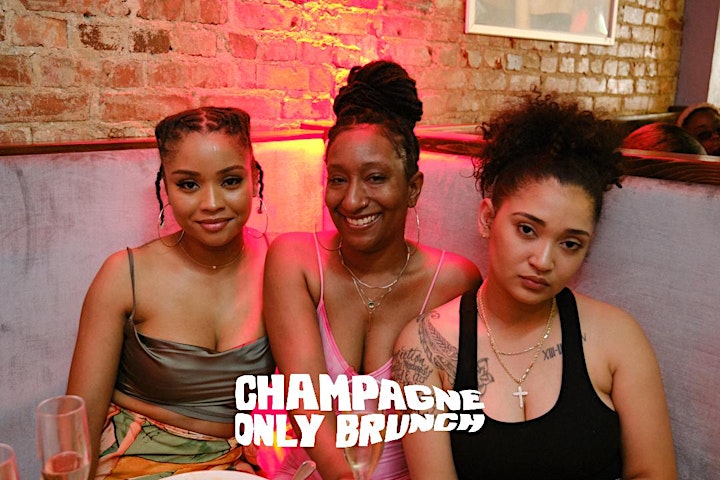 Organizer of CHAMPAGNE ONLY BRUNCH at Brooklyn On U: A Party Brunch: MajorAndPerry.com