Champagne & Lit presents Get Lit with Paula featuring author Tia Williams in conversation with Paula T. Renfroe
About this event
We are raising our glasses once again to award-winning novelist and Editorial Director at Estée Lauder, Tia Williams, at a virtual event toasting her latest novel Seven Days In June.
The veteran beauty writer will be in conversation with Paula T. Renfroe of getlitwithpaula.com and answering questions from VIP ticket holders in an exclusive Q&A hosted by Darlene Gillard Jones.
THE BOOK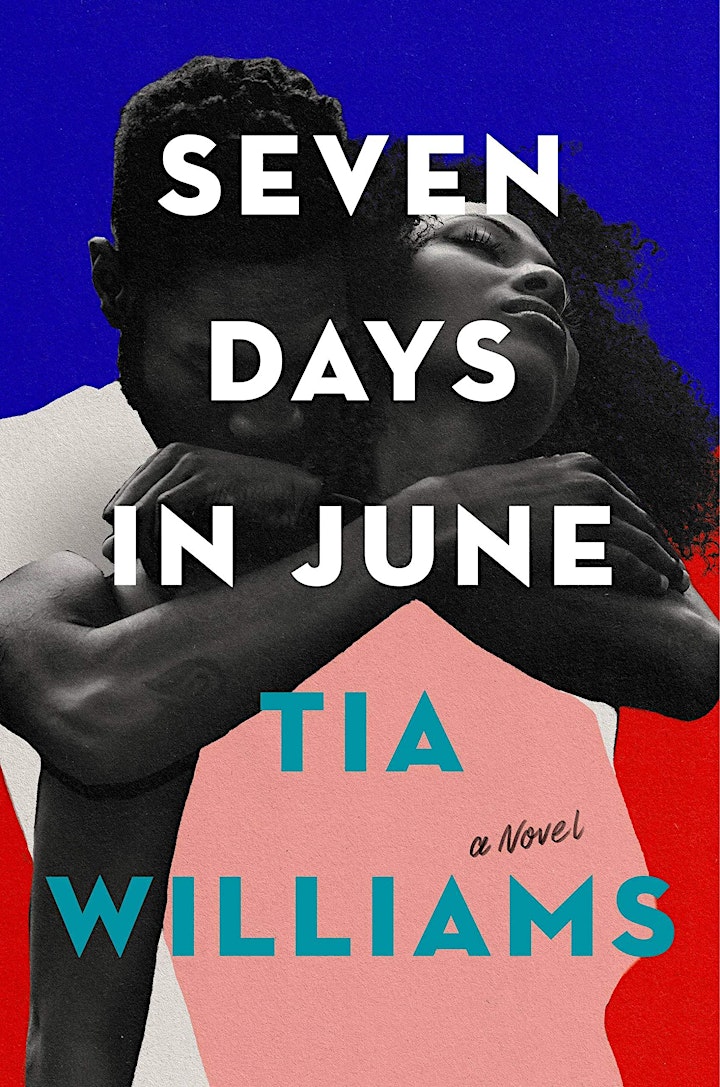 Eva Mercy is a single mom and bestselling erotica writer who is feeling pressed from all sides. Shane Hall is a reclusive, enigmatic, award‑winning novelist, who, to everyone's surprise, shows up in New York.
When Shane and Eva meet unexpectedly at a literary event, sparks fly, raising not only their buried traumas, but the eyebrows of the Black literati. What no one knows is that fifteen years earlier, teenage Eva and Shane spent one crazy, torrid week madly in love. While they may be pretending not to know each other, they can't deny their chemistry—or the fact that they've been secretly writing to each other in their books through the years.
Over the next seven days, amidst a steamy Brooklyn summer, Eva and Shane reconnect—but Eva's wary of the man who broke her heart, and wants him out of the city so her life can return to normal. Before Shane disappears though, she needs a few questions answered…
With its keen observations of creative life in America today, as well as the joys and complications of being a mother and a daughter, Seven Days in June is a hilarious, romantic, and sexy‑as‑hell story of two writers discovering their second chance at love.
The Author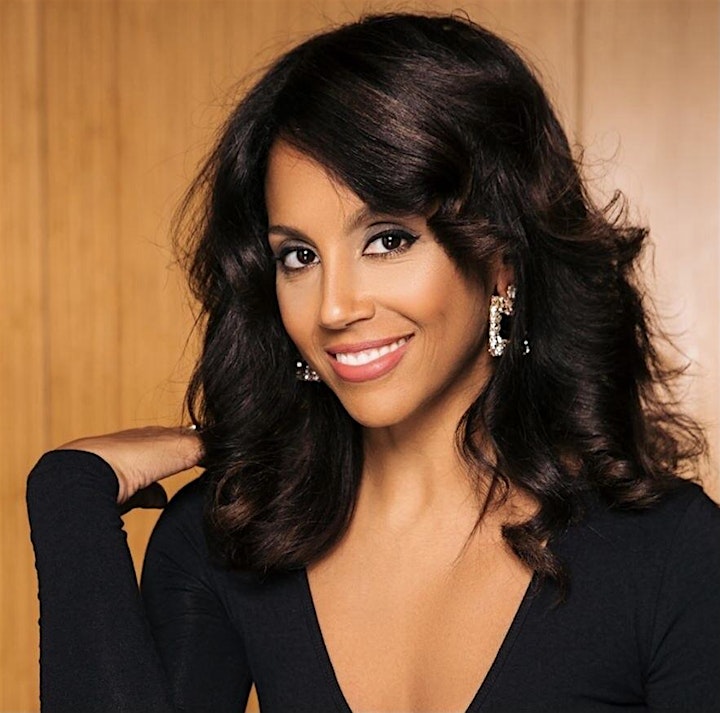 Tia Williams began her career as a beauty editor at YM, Elle, Lucky, Glamour, and Essence. In 2004, her debut novel, The Accidental Diva hit shelves – and she went on to publish the It Chicks series and co-write Iman's The Beauty of Color. Tia's award-winning novel, The Perfect Find, is being adapted for a film starring Gabrielle Union for Netflix. Her latest novel, Seven Days in June (Grand Central Publishing), debuts in June 2021 and you'll be among the first to celebrate with her and ask questions.
Currently an Editorial Director at Estée Lauder Companies, Tia lives in Brooklyn and is ready to get litty!
--------------
TICKET INFORMATION:
This is a ticketed event and you must have a ticket to gain access. Please be sure your correct email is listed when you purchase and that your Eventbrite settings include updates on this event.
VIP ACCESS - LIMITED QUANTITY AVAILABLE - $96 - $100
A ticket PER PERSON includes an autographed hardcover of Seven Days In June and one bottle of Black Girl Magic Rosé OR Sparkling Brut shipped together from Black-owned, Brooklyn- based wine shop Happy Cork.
VIP THE EXTRA LITTY EDITION - LIMITED QUANTITY AVAILABLE - $127
A ticket PER PERSON includes an autographed hardcover of Seven Days In June , one bottle of Black Girl Magic Sparkling Brut AND one bottle of Rosé, shipped together from Black-owned, Brooklyn-based wine shop Happy Cork.
ALL ticket holders are invited to pre-submit questions VIA EMAIL for Tia to answer. Questions must be emailed to admin@acopperproduction.com by Monday, June 21st for consideration.
THE BOOK CURATOR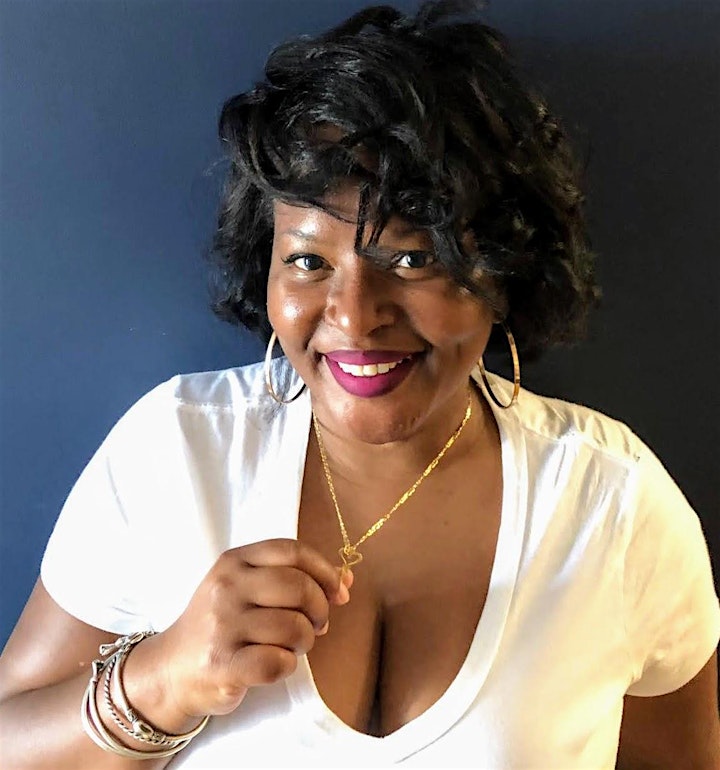 ABOUT PAULA T. RENFROE:
Paula T. Renfroe is a book influencer and the creator of getlitwithpaula.com—a website for Black book lovers and their allies who like their must-reads paired with a nice drink or two. The twice-published author—The Cheating Curve [Dafina/Kensington] and Textured Tresses: The Ultimate Guide to Maintaining and Styling Natural Hair [Fireside/Simon & Schuster] —has over 20 years of experience in publishing—from freelancing at Time Out New York and Vibe magazines to helming staff positions including Managing Editor at The Source, Lifestyle Editor at XXL, and Editor-in-Chief of Juicy magazines. Find her sharing her latest literary conquests and favorite libations on her social media profiles @getlitwithpaula.
The Host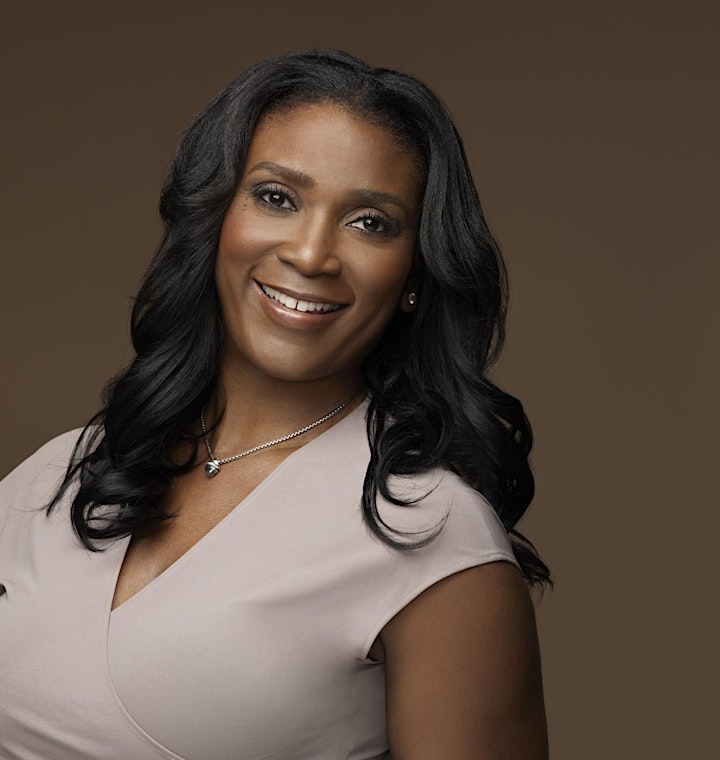 ABOUT DARLENE GILLARD JONES:
Multi-hyphenate. Results-driven. Rainmaker. Darlene Gillard Jones brings these traits—and more—to her role as an executive producer. With over 20 years of experience in marketing, public relations, event planning and partnerships, Darlene is the idea-to-execution force behind some of the most well-known brands and a trusted advisor to a who's who of tech, fashion, entertainment, politics, and business. A seasoned and sought-after public speaker, Darlene has been tapped to give talks at Georgia Tech, Grace Hopper Conference for Women in Computing, and SXSW, to name a few. She has been mentioned in The New York Times and quoted in TechCrunch, Inc. magazine, and Business News Daily. As an Executive Producer, and Founder of Copper Media Group, Darlene has several film, television, and online projects in development that will deliver exclusive content and curated experiences to global audiences. You can find Darlene on IG and Twitter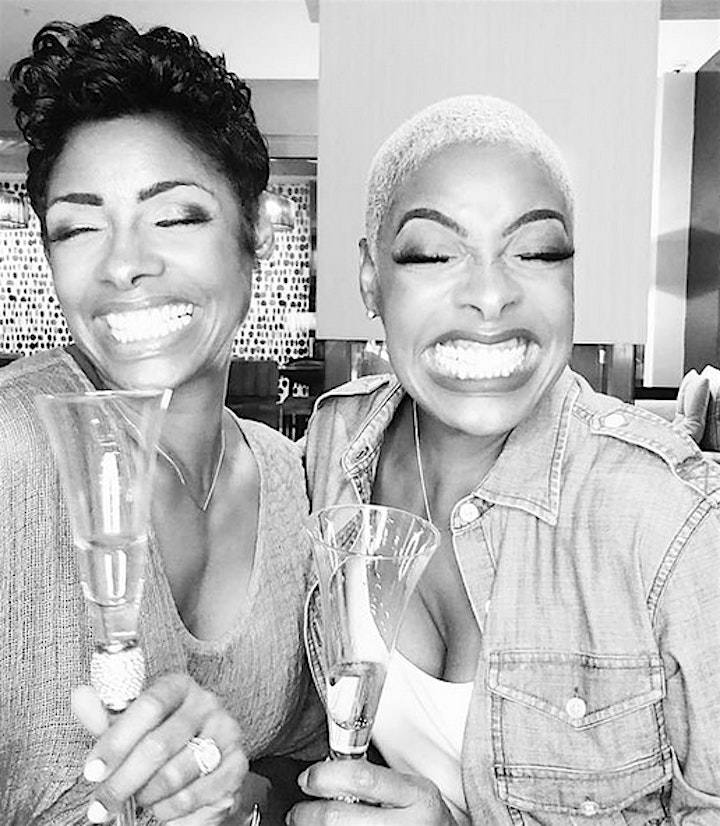 The Plug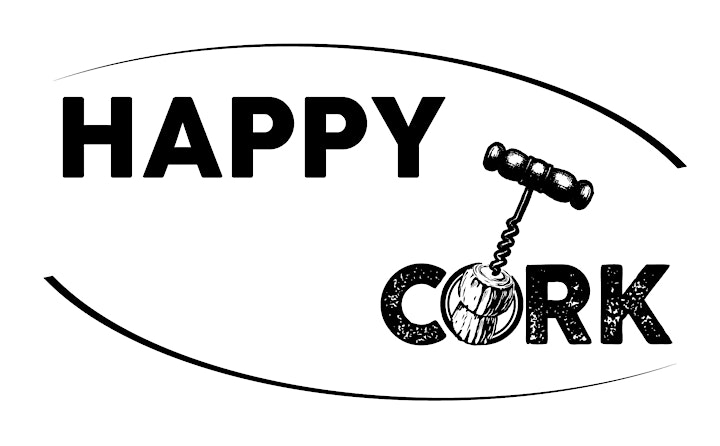 ABOUT HAPPY CORK:
Happy Cork is a Black-owned, boutique wine & spirits store founded in 2019 by Sunshine Foss. Happy Cork is a community staple as well as a travel destination that is dedicated to providing the most amazing experience with an emphasis on offering the largest selection of Black and minority-owned wine and spirits, huge selection of accessories made by POC, with a large focus on all things community. Visit them at happy-cork.com
PLEASE READ BEFORE YOU PURCHASE:
This is for US-based customers ONLY; no international addresses or P.O. Boxes. Any non US orders or P.O. Box mailing addresses will be cancelled and refunded.
Each ticket must have a different email associated with it to gain entry. Any repeated emails will be cancelled and refunded.
The book will be mailed via FED EX along with your bottles. Please allow ample time for delivery.
**You must be 21 or over to purchase tickets. All packages containing alcohol must be signed for by an adult over the age of 21. No exceptions can be made for this. You may opt to have your order sent to your work address so that an adult is present to sign for it. If an order is sent to a home address and an adult is not present, FedEx will try to deliver twice more on consecutive business days. FedEx will furnish their telephone number on the door tags they leave so that the customer can call to arrange pick up of their package at the local FedEx facility if they like. FedEx will hold packages for five days if a customer tells them that they are coming to pick up their package. If the customer does not contact FedEx, or if the package is not picked up within the five day window, FedEx will return the package to us and the customer will be charged again for re-shipping packages.
EVENT DETAILS:
This event will be presented on Zoom. It will not air on the Eventbrite site itself. Access to the event will become available 3 hours before the start time.
GUIDELINES:
Disruptive Conduct: Champagne & Lit and Get Lit with Paula want to create a safe virtual space for all. You acknowledge and agree that we reserve the right to remove you from the virtual event if, in our sole discretion, determine that your participation or behavior creates a disruption or hinder the virtual event or the enjoyment of the virtual event content by other attendees. If you violate this policy, we may cancel your access, retain any payments made by you, and ban you from future virtual events.
By registering for a paid Champagne & Lit and Get Lit with Paula featuring Tia Williams Virtual Event Ticket, you agree not to share, sell or trade your access. If Champagne & Lit and Get Lit with Paula determine that you have violated this policy, we may cancel your access, retain any payments made by you, and ban you from future virtual events.
Recording, Live Streaming, and Videotaping: Participants may not record or broadcast audio or video of Champagne & Lit and Get Lit with Paula virtual events.
This is a US-based event ONLY, please allow ample time for delivery. Due to complications around shipping during the pandemic, delays can be common. All tickets include the cost of shipping to domestic addresses only.
Please note that Eventbrite is the only authorized dealer for this event. Each person must have a ticket to enter.
REFUNDS:
We cannot guarantee a replay of the program and there will be no refunds for missing the event. Once you have purchased tickets there will be no refunds. NO EXCEPTIONS. Please keep this in mind before purchasing your ticket. Event guidelines are subject to change.
CANCELLATIONS:
Under extenuating circumstances we will provide an alternate date within 30 days of the event should we need to cancel. If you cannot attend on the new date you will be refunded the cost of the event only.
Date and time
Location
Refund policy
Organizer of Champagne & Lit Presents Get Lit With Paula In Conversation w/ Tia Williams