Description
"CHAMPAGNE EXTRAVAGANZA" is NP Wine's most exclusive and decadent event of the year. Experience an unparalleled evening with Louis Roederer, one of the greatest Champagne Houses. You will have the rare opportunity to taste multiple vintages (1999, 2000, 2004, 2005, 2006...) of Louis Roederer's most famous cuvée Cristal. This will be a Champagne celebration to remember!
Seating is very limited!
This event is an educational tasting taking you on a fascinating journey to the best sparkling wine producing region in the world, Champagne, with an emphasis on one of the classic and best Champagne Houses, Louis Roederer. We will explore and compare the different styles and production methods of Champagne. In addition, we will discover the nuances of the different vintages of Cristal by tasting them side-by-side. Whether a novice or a wine connoisseur, you will enjoy some exquisite wines from exceptional vintages while learning about the everlasting beauty and power of Champagne!
4:30PM: Champagne Reception with a variety of passed Hors d'oeuvres and oysters
5:15PM: An intimate sit-down Champagne tasting with Nadia Pavlevska and special guest Sommelier and French Wine Scholar Stewart Prato
7PM: Ocean Sunset, dessert and more Cristal on the balcony of Cambria Gallery
7:30PM: Final Cheers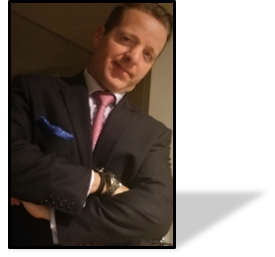 Special Guest Stewart Prato
Certified Wine Educator, CWE - Society of Wine Educators
Certified Bordeaux Educator (1 of 34 in the USA) - Conseil Interprofessionnel du Vin de Bordeaux
Diploma of Wine & Spirits, DWS - Wine & Spirits Educational Trust
Certified Sommelier - Court of Master Sommeliers
French Wine Scholar, FWS - Wine Scholar Guild
Certified Specialist of Wine, CSW - Society of Wine Educators
Presently employed by Southern Glazer's Wine & Spirits (SGWS) as the California Statewide Director for Maisons, Marques and Domaines. He is solely responsible for managing this iconic, world renowned family owned portfolio for largest market in the USA featuring the likes of Cristal Champagne, Champagne Louis Roederer, Comte Lafond, Delas Freres, Domaines Ott, Dominus Estate, Marques de Murrieta, Pio Cesare, Ramos Pinto Porto and many more.
Always striving to diversify his knowledge base, Stewart has attained hospitality experience at several Michelin Star rated restaurants, private Country Clubs, and collaborated with a variety of celebrity chefs such as Gordon Ramsay, Nancy Silverton, Hubert Keller, Rick Bayless, and Mario Batali. Stewart also is a regular speaker and moderator for many Food & Wine events/festivals such as the LA Taste at Paramount Studios, Newport Beach Food & Wine Festival, and the Society of Wine Educator's Annual Conference.