Description
Seating in Jansen Hall is now sold out, but you can still attend! Overflow seating with a live video feed is available. Overflow tickets are just $20 and include the
champagne and dessert reception with the performers.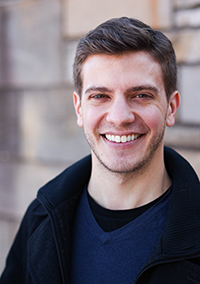 Experience an intimate concert with world-class performers while supporting local community music programs. Don't miss the 10th year of ChamberFest Dubuque!
NISOM's ChamberFest Dubuque is the highlight of our concert season and one unlike anything else you can see in Dubuque. At ChamberFest Dubuque you will hear Michael Gilbertson and friends perform solos and small ensembles with musical styles ranging from classical to modern, all highlighting the virtuosity of this year's guest artists. After the concert, mix and mingle with the performers during a champagne and dessert reception.
In addition to reserving your seat for one of Dubuque's most in-demand musical events, your ticket purchase helps support music in our community. Proceeds from ChamberFest Dubuque support NISOM's mission to make the life-changing benefits of music education and enrichment accessible to all.
Our audience calls it "fantastic," "fabulous," and "awesome" with a "truly excellent level of musicianship."
Each year NISOM alumnus Michael Gilbertson hand-picks a unique combination of artists. Gilbertson is a Dubuque native who studied at the prestigious Juilliard and Yale Schools of Music and is now successful composer teaching at the San Francisco Conservatory of Music.Joining him this year are cellist Bridget Pasker, a fellow Dubuque native and Juilliard alumna; violinist Hanah Stuart, member of themember the San Diego Symphony who was among our first performers in 2009; pianist David Fung, who recently made his solo recital debut at The Kennedy Center; clarinetist Zach Manzi of Miami's New World Symphony Orchestra, who was recently featured in his own TED Talk; and percussionist Evan Saddler, a Dubuque native who recently graduated from Juilliard with a masters degree in percussion.
These distinguished musicians perform separately across the country and around the world, but they will only come together for NISOM's ChamberFest Dubuque. See ChamberFest Dubuque for more of their impressive credentials.
"Even if I went to New York and spent a fortune I wouldn't see anything better (maybe not even as good)!"
Generously sponsored by US Bank