Chamber Music Performance with Ambler Musicivic
Chamber Music Performance
About this event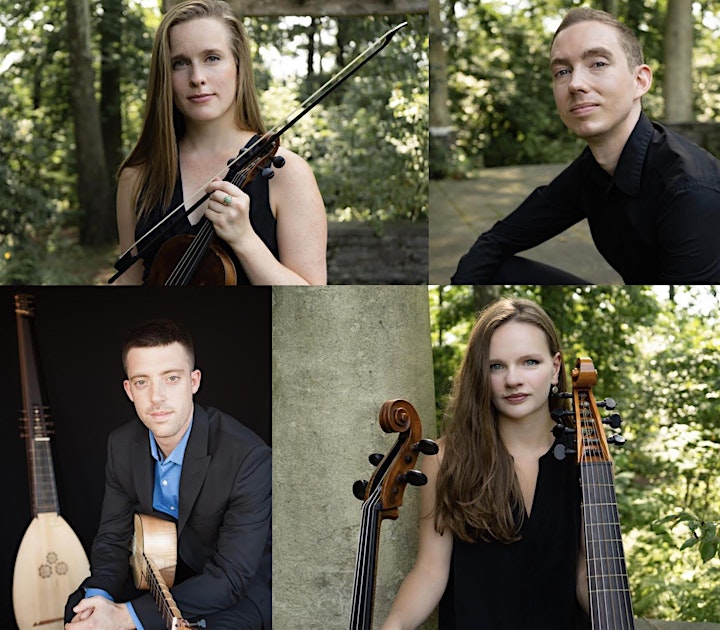 Musicivic Baroque Online Performance August 29
•Natalie Rose Kress, Baroque violin
•Elena Smith, viola da gamba and Baroque cello
•Robert Warner, harpsichord
•Adam Cockerham, theorbo (What's a theorbo? Attend and find out)!
Explore the world of classical chamber music through the talented performers of Musicivic Ambler, a chamber music project delivering art music experiences in Ambler and its surrounding communities. WVPL is proud to support Musicivic and will co-host a trio of online concerts on August 5, 12 and 26 at 7:30 PM.
Chamber music is a form of classical music written for a small group of instruments, with one performer to a part. Concerts will feature a variety of musicians who will perform and speak about their work.
Register here to watch the concert and you will receive the link to view the show on YouTube. You will also be able to chat live with Musicivic and other guests during the premiere performance at the scheduled time. Join us for these unforgettable performances.
Organizer of Chamber Music Performance with Ambler Musicivic