Chamber Educational Series: Information Security in a Ransomware World
Description
---

"Information Security in a Ransomware World" –
In this hour long presentation participants will learn what Ransomware is, where information security and controls need to be in place for effective Ransomware control, where the types of malware can infect your environment, how to effectively detect, prevent and control outbreaks and when and how to respond to an outbreak when it is raised to the level of a breach. In addition, participants will understand the impacts to information security with respect to "bringing your own device," vendor controls, data privacy regulatory enforcement, and breach management.
---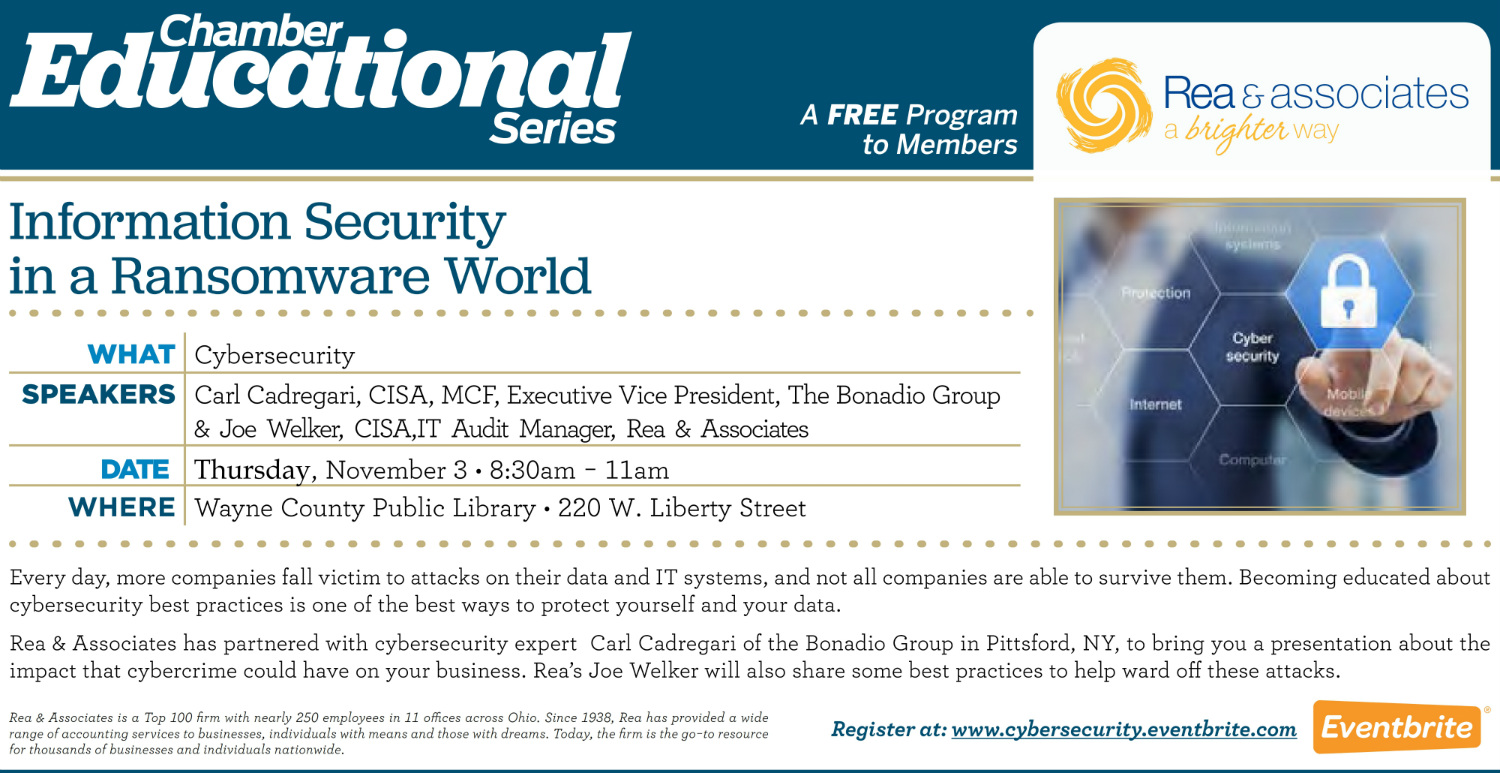 ---
Every day, more companies fall victim to attacks on their data and IT systems, and not all companies are able to survive them. Becoming educated about cybersecurity best practices is one of the best ways to protect yourself and your data.
Rea & Associates has partnered with cybersecurity expert Carl Cadregari of the Bonadio Group in Pittsford, NY, to bring you a presentation about the impact that cybercrime could have on your business. Rea's Joe Welker will also share some best practices to help ward off these attacks.
Rea & Associates is a Top 100 firm with nearly 250 employees in 11 offices across Ohio. Since 1938, Rea has provided a wide range of accounting services to businesses, individuals with means and those with dreams. Today, the firm is the go-to resource for thousands of businesses and individuals nationwide.
---