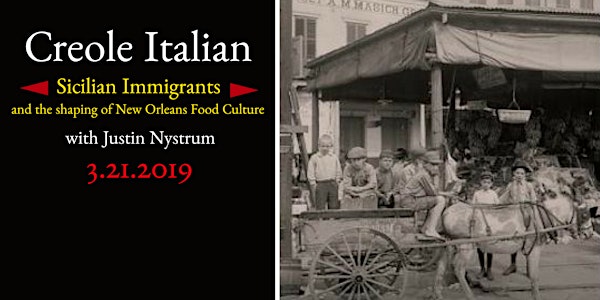 Challenging what you thought you knew about Sicilian New Orleans
Location
American Italian Cultural Center
537 S. Peters St.
New Orleans, LA 70130
Description
In this talk, Dr. Justin Nystrom of Loyola University New Orleans will share some of the bigger surprises that came out of the research for his recent book, Creole Italian. This work documents the important role that Sicilian immigrants played in making New Orleans into one of the world's great food cities.
Justin Nystrom is an associate professor of history and directs the Center for the Study of New Orleans at Loyola University New Orleans. He is the author of
New Orleans after the Civil War: Race, Politics, and a New Birth of Freedom
and the forthcoming
Creole Italian: How Sicilian Immigrants Shaped the Culture of America's Most Interesting Food Town
.