We will explore the factors leaders should consider, lessons learned and best practice, and take a look at leadership perspectives.
About this event
Effective management and leadership always entails making difficult decisions, but the past two years have seen us encounter unprecedented circumstances - Brexit, Covid, furlough, war in Ukraine, supply chain issues, rising prices, reduced growth, cost of living crisis, etc.
This has led to managers and leaders having to make truly difficult decisions in truly challenging times.
Join us for this digital event where we will explore the factors leaders should consider, lessons learned and best practice, and take a look at leadership perspectives around decision making against these challenging backdrops.
Our Speakers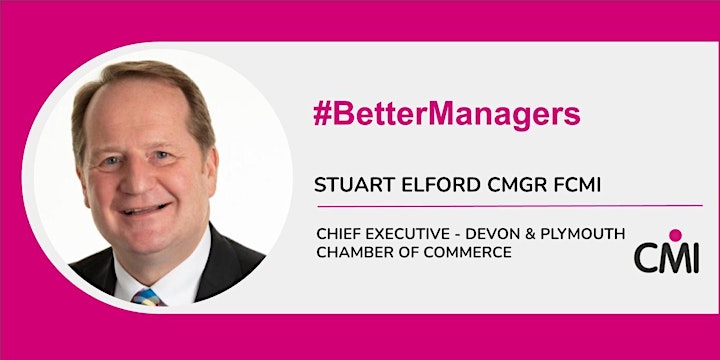 It's all about People, Planet and Purpose. Passionate about making a difference where we live and work. High-profile trusted business leader and professional Chartered Manager with extensive experience of leadership roles in the public, private and third sectors. Uses partnerships and commercial expertise to build brands and deliver sustainable solutions. Values and integrity are paramount.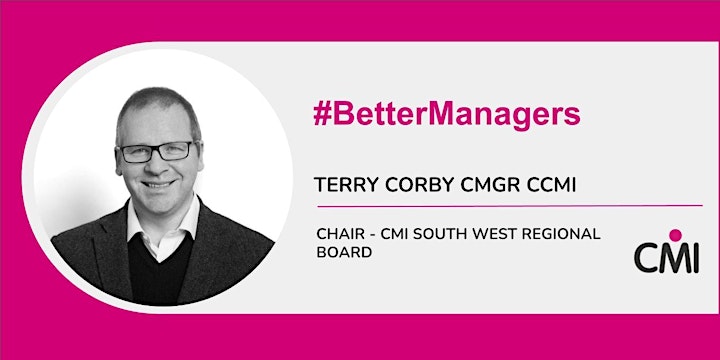 As a change leader, Terry is at his best when helping boards or organisations lead and work through significant change. His experience in senior executive roles spans 25 years at KPMG, Accenture, American Express and Sainsbury's. Terry served as a Partner on the UK Board of KPMG with annual revenues of £1.7bn and 11,000 employees. Before that, Terry was a Partner and a member of the UK Executive Board of Accenture UK & Ireland, a 12,000 employee organisation with annual revenues of £2bn.
Terry also served for several years as a Board Director at the government funded agency, South West Screen (now part of Creative England) and as Chairman of the Cornwall Film & Television Board, both dedicated to the development of the creative media sector. Terry was also a Founding Director of The Talent Foundation, a not-for-profit organisation focused on helping individuals and businesses develop through human talent. In Cornwall, he is a Governor of Truro School and also Chair of Governors at Roselyon School. In addition, Terry is a Non-Executive Director of the Ironbridge Gorge Museums Trust – with its 10 museums and 35 historical sites.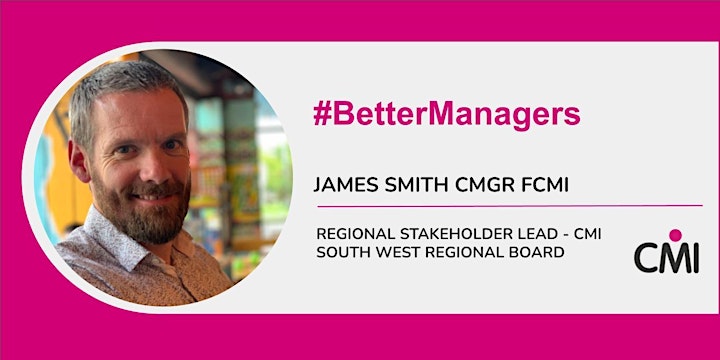 James Smith is a Self-Employed Consultant specialising in the outdoor industry. James served for over 20 years in the Royal Navy with most of that time based here in the Southwest.
Upon leaving the Royal Navy, James set up a cycling clothing brand called Primal Europe in 2012 with his wife Judith. James became an independent consultant in 2020 whilst his wife continues to run Primal Europe.
Recently James has been guiding cycling industry brands on messaging, importing, selling through, and even launching new products into the UK including the PERRY eHopper Electric folding bicycle. He is also a monthly contributor to the cycling industry magazine "BIKEBIZ".
James became a Fellow of the CMI in 2017 and fully used all its resources whilst studying for his Masters in Strategic Business Management. Recently he has completed his Prince2 Practitioner & MSP Foundation Courses and is an active member of the Board of the Devon & Plymouth Chamber of Commerce.
James has two daughters 17 & 22 with his oldest at Imperial College London studying Medicinal Chemistry. As a keen cyclist & runner he enjoys the outdoors whenever he can.
In the meantime...
If you're a member of CMI, or subscribe to our content, you can find thousands of exclusive, practical development resources in ManagementDirect. Log in here and search for a topic to get started!
Not yet subscribed?
From free newsletters packed with the latest trends, insights and tips for managers and leaders, to the full suite of invaluable tools and benefits that come with being a CMI member, we've got something for everyone. Visit our website to find out more.