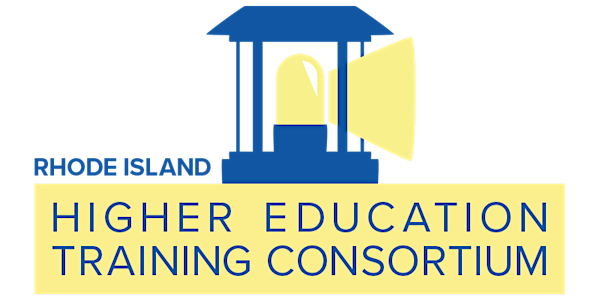 Challenging Conversations
Having a challenging conversation is rarely easy, but never having the conversation is even worse . And, now it's virtual.
About this event
Program Description: Having a challenging (difficult) conversation is rarely easy, but never having the conversation is even worse and it is even more difficult in a virtual world, Attend the session to learn the reasons we avoid challenging conversations and how to professionally converse (via zoom or video chat) in a way that will lead to conflict resolution, respectful dialogue, and win-win.
Please note: The demand for and popularity of RIHETC's spring workshops series has been outstanding. To ensure that all member institutions are able to participate, each institution will have 8 seats reserved until April 21. Registration will remain open for everyone until April 28 or until the workshop is full, but due to capacity limits we are unable to guarantee registered employees a seat. We will also maintain a waiting list for those unable to register initially. You will receive a separate registration confirmation email from RIHETC@gmail.com if capacity limits allow for your enrollment into the workshop. We apologize for any inconvenience this may cause.
Presenter: Kim McCauley
Kim McCauley is a passionate Human Resource Executive with over twenty years experience developing strategies and leading cross-functional teams to drive business results. Trusted advisor who develops strong relationships at all levels and creates a laser focused workforce delivering high quality results.
She brings significant experience in developing and driving talent strategies in a variety of business environments, including healthcare, insurance, financial services, consumer goods, global businesses, and small entrepreneurial ones.
Program Fee: Free RIHETC is pleased to be able to offer this free webinar online to provide our member institutions' workforce with the training and support during the COVID-19 Pandemic.