Challenges and Prospects for Japanese Monetary Policy
Description
Special Note: This event is CANCELLED in light of the expected snow storm and Columbia University has cancelled all the classes for March 21.
CJEB welcomes you to a lunchtime "zadankai" seminar:
Challenges and Prospects for Japanese Monetary Policy

featuring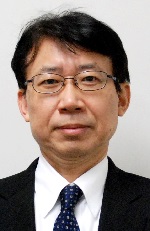 Ryuzo Miyao
Faculty of Economics, University of Tokyo;
Former Member of the Policy Board, Bank of Japan

Moderated by
Takatoshi Ito,
Professor, School of International and Public Affairs, Columbia University; Columbia University and Director, Program on Public Pension and Sovereign Funds, Center on Japanese Economy and Business
What you'll learn:
• How Japan's unconventional monetary policy practices are shaped from an insider's perspective
• The current challenges facing Japanese monetary policy, including yield curve control, overshooting commitment, and negative interest rates
• What the future holds for the Japanese economy
Biography:
Ryuzo Miyao is a professor of economics at University of Tokyo. Previously, he was a professor and director of Research Institute for Economics and Business Administration at Kobe University and served as Member of the Policy Board of the Bank of Japan from 2010 to 2015. His areas of expertise are macroeconomics, monetary economics, applied time series analysis, and the Japanese economy. He has written widely on economic policy, macroeconomic effects of monetary policy, money demand relations, and sources of economic fluctuations, with a focus on the interaction between the real and financial sides of the economy. He has published in leading academic journals including the Journal of Money, Credit and Banking and contributed to numerous other publications. Mr. Miyao received a B.A. in economics from Kobe University and a Ph.D. in economics from Harvard University.
Lunch will be served. Advance registration is required. *

Special Note: While this event is free and open to the public, content is off the record.

General Contact: Emiko Mizumura, em2265@columbia.edu
Please kindly note the following:
While this event is free and open to the public, content is off the record.

Registration will begin at 12:00 pm. Doors will open at 12:15 pm. All guests must be seated by 12:30 pm.

Please arrive early as seating will be filled on a first-come, first-served basis. The registration does not guarantee your admission.

Your presence at this event indicates your willingness to appear in any photos or videos produced by Columbia and by third parties. If this is an issue, please let us know. Thank you.
Organizer of Challenges and Prospects for Japanese Monetary Policy
Established at Columbia Business School in 1986 under the direction of its chairman, Professor Hugh Patrick, and led currently by its director, Professor David E. Weinstein, the Center on Japanese Economy and Business (CJEB) promotes knowledge and understanding of Japanese business and economics in an international context. CJEB is a research organization widely recognized for its vigorous research activities, international symposia, conferences, and lectures, held in New York City and Tokyo, which provide prominent speakers from the public and private sectors a forum for collaboration and reflection on Japan, the United States, and the global economy. For more information visit www.gsb.columbia.edu/cjeb. For more information, go to http://www.gsb.columbia.edu/cjeb