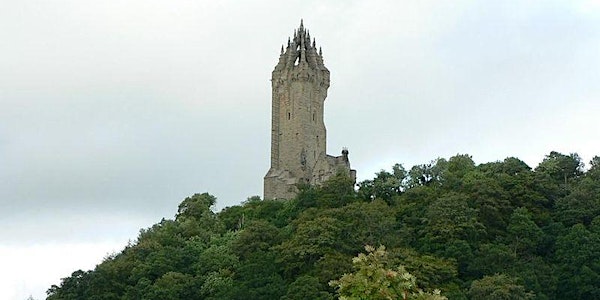 Challenges and Opportunities in Heritage and Conservation
This free conference will feature leading practitioners exploring issues in the fields of heritage and conservation.
About this event
Sponsored by the University of Stirling's Centre for Environment, Heritage, and Policy, this free conference is a half-day event targeted toward Stirling MSc Heritage students and staff, BA Heritage and Tourism, and PhD students, but is open to wider audiences.
Speakers are:
Ingrid Shearer- Heritage Engagement Officer for Glasgow Building Preservation Trust, a charity that rescues, repairs and repurposes historic buildings for the benefit of their communities. A former archaeologist, she has worked in the heritage sector for over 25 years. Her practice is embedded in the principle that heritage matters and has the potential to change people's lives in a positive way.
Dr Lauren Harrison is a Senior Cultural Resources Advisor at Historic Environment Scotland, where she is responsible for giving historical and archaeological advice for the 300+ properties in the estate. She completed her PhD in Scottish History at the University of Edinburgh in 2018, which looked at modern commemorations of the medieval Scottish Wars of Independence, before undertaking a post-doc in heritage and archaeology at the University of Glasgow. Laura has published in the areas of commemoration, heritage and participatory medievalism.
Dr Rohit Jigyasu is a conservation architect and risk management professional from India, currently working at ICCROM as Project Manager on Urban Heritage, Climate Change and Disaster Risk Management. He is also the Vice President of ICOMOS International Scientific Committee on Risk Preparedness (ICORP). Rohit served as UNESCO Chair holder professor at the Institute for Disaster Mitigation of Urban Cultural Heritage at Ritsumeikan University, Kyoto, Japan, where he was instrumental in developing and teaching International Training Course on
Each 20-minute presentation will be followed by 10 minutes of discussion. The aim is to encapsulate:
• different types of heritage (cultural and natural landscapes, buildings, monuments, intangible, collections)
• different aspects of heritage work (knowledge and understanding, understanding value, managing change, protection and conservation, engagement and enjoyment)
• different types of organisations (central and local government; heritage bodies; umbrella organisations, etc.)
After the seminar a discussion, facilitated by Elaine Watson (University of Stirling), and open to students of the University of Stirling, will be held on the subject of employability and careers in the Heritage sector.
Guest speaker:
Ellen Fogel Walker- Public Affairs Coordinator at Culloden Battlefield for the National Trust for Scotland in Inverness. Coming from South Carolina, Ellen completed her undergraduate studies at Flagler College in St. Augustine, Florida in 2018 in Public History, Economics and Spanish Language and Culture. Working on heritage projects in Spain and the United States, she went on to pursue a MSc in Environment, Heritage, and Policy at the University of Stirling in 2019. Her current work focuses on advocating for strengthened protection of cultural landscapes in Great Britain using public memory and collections to demonstrate their outstanding value and promote reconciliatory engagement.