Challenge Poses: Soar Into Inversions + Arm Balances with Liz Arch | Yoga J...
Description
This uplifting workshop is designed to help you break through physical and mental barriers and empower you with the tools to move into inversions and arm balances with grace, confidence and ease.
We'll explore a number of different "challenge poses" including handstand, headstand, forearm stand, hollowback and a variety of arm balances in a playful, safe and supportive environment. We'll also breakdown the bio-mechanics of floating and learn how to gracefully transition in and out of these challenging poses.
Perfect for teachers and students alike, we'll dive into breath, bandhas, anatomy, alignment, partner spotting drills and the unique architecture of arm balances and inversions. You'll learn how to connect to your core and summon your strength with targeted drills to facilitate a smooth and safe lift-off.
We'll also address some of the common fears and roadblocks that prevent people from progressing on their inversion journey and will give you the physical and emotional support you need to find your wings and fly.
Plus, anyone who signs up for the workshop will receive Challenge Poses: Master Arm Balances and Inversions in 6 Weeks, Liz Arch's online course with Yoga Journal, for FREE (a $200 value)!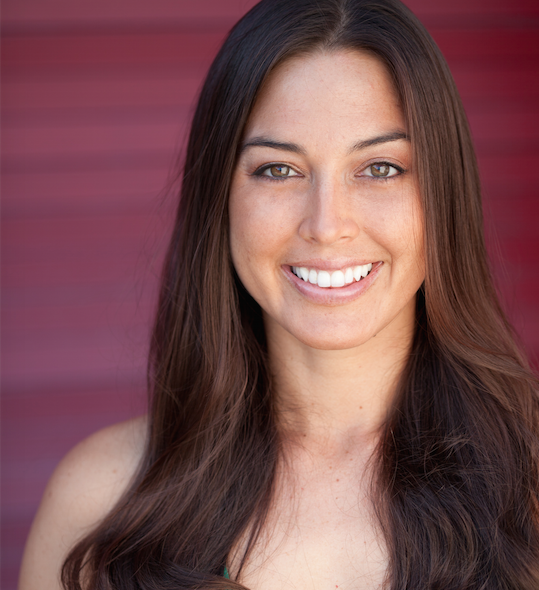 Liz Arch is a yoga teacher, martial artist, Under Armour athlete, and the creator of Primal Yoga®, a dynamic fusion of Vinyasa yoga, Kung Fu, and Tai Chi. Known for her athletic, challenging, yet approachable teaching style that encourages playfulness, innovation, and artistry through movement, Liz has over a decade of experience in various yoga and martial arts styles, including SmartFlow Yoga certification from Annie Carpenter, Yoga Tune Up® certification from Jill Miller, and a Tai Chi Quan certification from the Beijing Tai Chi and Kung Fu Academy. Liz has graced the covers of Om Yoga, Yoga Life, and Yoga & Wellness and has contributed as a health and wellness expert to Self, MindBodyGreen, Elephant Journal, and more. In addition, as the West Coast Director for The Purple Dot Yoga Project and an Advisory Board Member for A Window Between Worlds, she raises awareness of domestic violence and uses yoga and art to heal individuals affected by trauma and abuse.